2021 Annapolis Powerboat Show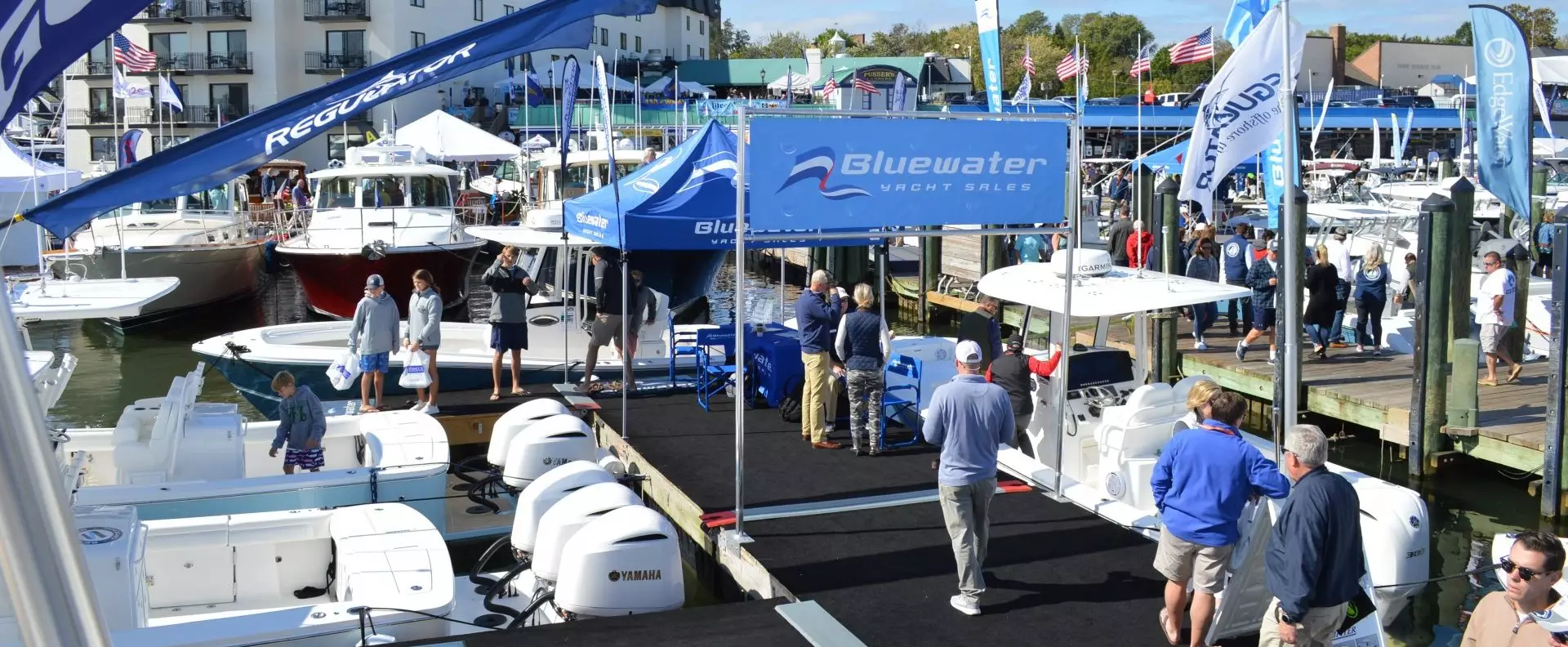 Annapolis Powerboat Show
October 7-10, 2021 | Annapolis, MD
Bluewater Yacht Sales is excited to welcome everyone back to Annapolis for the United States Powerboat Show, October 7-10 in Annapolis, Maryland! Visit our display on Dock A to view several new models from Princess, Viking, Valhalla, Regulator, Back Cove and Sabre. This year's show will include some of the Mid-Atlantic's hottest models, including the Regulator 37, the Viking 46 Billfish, the Princess Yachts V-65, the Valhalla V-37 and more! Contact your Bluewater Yacht Sales Professional today to schedule your VIP showing.
Annapolis Town Docks
100 Compromise St, Annapolis, MD
Schedule your VIP Showing!