Once again taking place concurrently in Miami, two of the world's largest boat shows are changing up their venues to provide boaters with even greater opportunities to see & sea trial boats of all sizes.

The Yachts Miami Beach Show on Collins Avenue (formerly known as the Miami Yacht & Brokerage Show) will carry on the tradition of transforming over a mile long stretch of Miami Beach into a multi-billion dollar yacht display, while also adding a second location to showcase deep draft yachts up to 500 feet at the nearby Island Gardens Marina.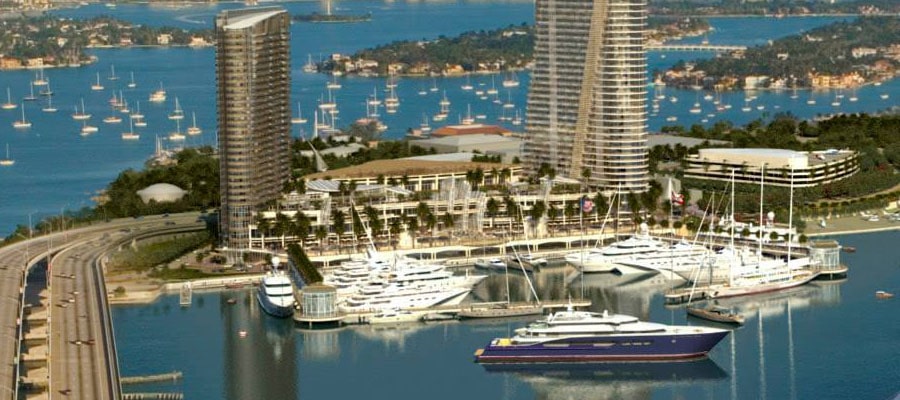 And the Progressive Miami International Boat Show, previously held at the Miami Beach Convention Center & Sea Isle Marina, has moved their venue to the newly-renovated Miami Marine Stadium Park & Basin. This move brings expansive outdoor and in-water display space, and a bevy of demo docks – allowing show goers to take their dream boat for a test ride!
Stay tuned for our dual-show planner, where we will provide you with our exclusive brokerage display & new model line-ups at both Yachts Miami Beach & the Miami International Boat Show.