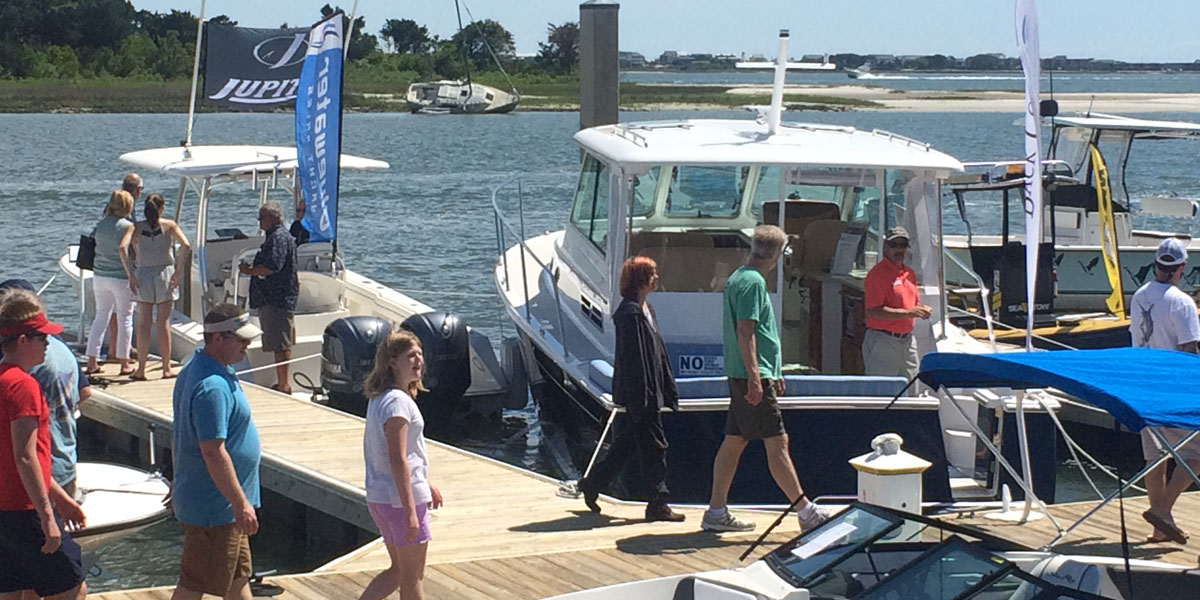 Crystal Coast Boat Show
May 19 – 21, 2017 | Downtown Morehead City Waterfront
The next stop on our Bluewater 37 Billfish tour, the Crystal Coast Boat Show spans several locations across the Morehead City waterfront and offers something for everyone of all ages! Bluewater will have new models floating on display at the docks for your boarding.
MORE THAN JUST A BOAT SHOW!
Celebrating 10 years, the Crystal Coast Boat Show has expanded their in-water display space to pack in more boats for show goers to see. There are demonstrations and instructional sessions with Sail Carteret both Saturday and Sunday, the Antique Auto Club of America Car Show on Saturday plus live music and an all-new Art Walk event on Friday, May 19th.
Additionally, Friday includes classes at Carteret Community College about boat engine maintenance, boat design and construction and even a culinary class on how to cook your catch! Call now to register for any or all of these great classes – the proceeds of your registration fee go directly to the Carteret Community College and their Marine Propulsion and Culinary Arts programs. (252) 808-0440