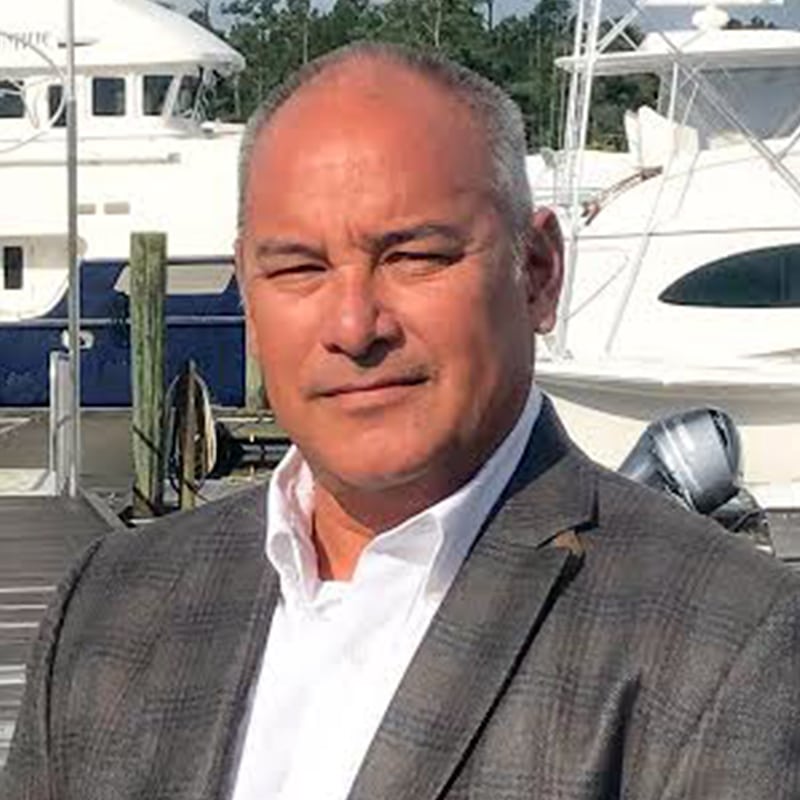 Donnie strives for excellence in all he does, making him a natural fit for his work at Bluewater. Donnie is our service liaison with our sister company Jarrett Bay Boatworks. He ensures all of our Beaufort & Wrightsville Beach stock boats are kept to the highest standards, while also providing an exceptional customer experience for our customer's new boat orientations.
Donnie is a highly respected & experienced captain, most recently running the "Diamond Girl" for the last 10 years for Bailey's Jewelry. Adding to his extensive hands-on knowledge base, are four years spent honing his engine service skills with Performance Diesel, as well as serving in the United States Coast Guard out of Southport & Long Beach, North Carolina.
When not supporting Bluewater's service needs, you can usually find Donnie enjoying his favorite pastime of traveling with his daughter and son and watching their high school soccer games. Originally haling out of Charlotte, North Carolina, he now calls Morehead City and Beaufort home where his passion for all things salt air holds him steady.