Why a Buyer's Agent is a Good Idea for Your New Boat Search
Purchasing a boat is an exciting venture, but it can also include surprises and red tape that threaten to quickly take the fun out of the process. One of the best investments you can make to ensure your next boat purchase is hassle-free is to enlist the support of a buyer's agent.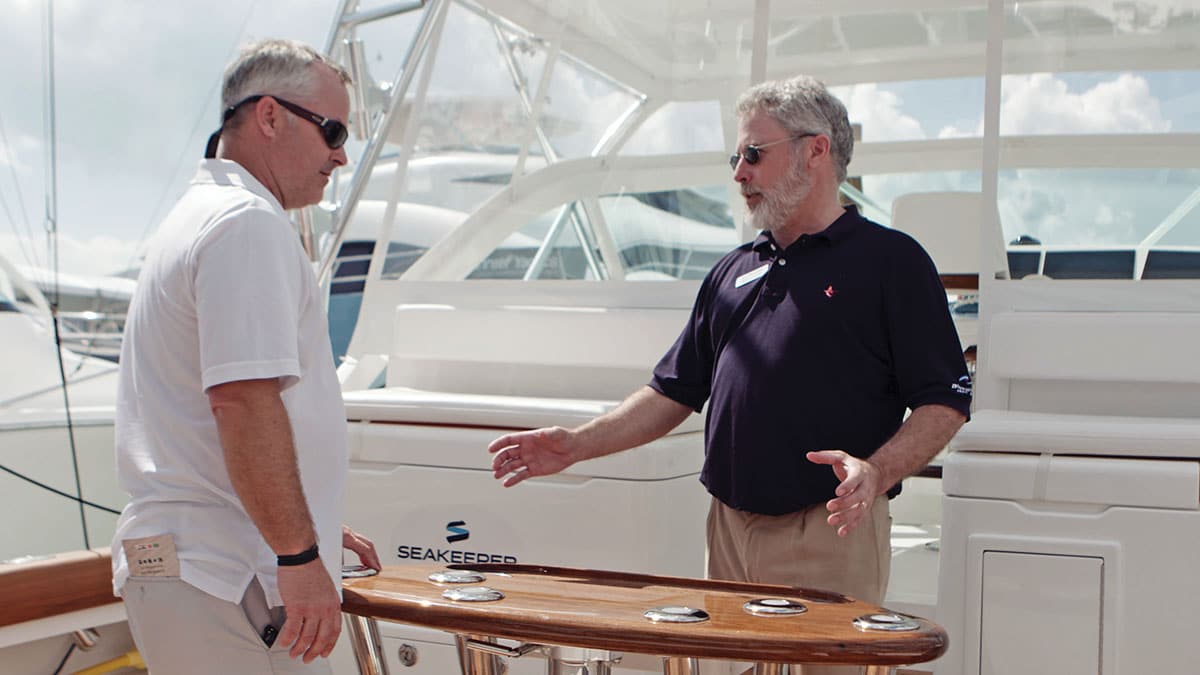 Hiring a skilled agent is one of the best investments you can make.
By your side throughout the process, an experienced and well-trained industry expert will be dedicated to looking out for your interests as they help you find the right boat for your budget and needs. Any buyer's agent who is worth their salt should have a keen understanding of the process and can prepare you for every scenario along the way.
When looking for a new boat, the initial call to an experienced yacht brokerage can connect you to a brand expert for the exact type of vessel and boating you want to experience. Many industry-leading boat brokerages are partnered with some of the world's most respected sportfish, cruising and motoryacht brands.
Once you have worked with your buyer's agent to pinpoint your next boat, it is important they have a team of professionals working behind the scenes on the details of documenting your new boat's options or verifying that a pre-owned vessel is free of liens. Furthermore, this team will ensure that all parties stay within the contract, and amendments are made as needed to protect your deposit.
When it comes to getting on the water, it's all about the relationship. Anyone with a broker's license and internet access can sell you a boat, but only a few of the best will work to build a relationship and support you every step of the way; Even after the sale closes.
Once your new boat is commissioned and ready to set off, your yacht expert will orient you with your new vessel, the controls and the advanced systems onboard. Experienced brokers are often also USCG licensed captains and will delight in assisting with your maiden voyage.
So, when you're ready to get on the water in your new boat, seek out the assistance of a trained buyer's agent. Look for longevity and industry experience, along with a brokerage house that supports any warranty or after-the-sale service for the vessel style or brands you are most interested in.
Know that a great buyer's agent will work hard to ensure your satisfaction from the first conversation to far beyond the closing. Finding a good advocate allows you to focus on the fun parts of preparing your new boat!