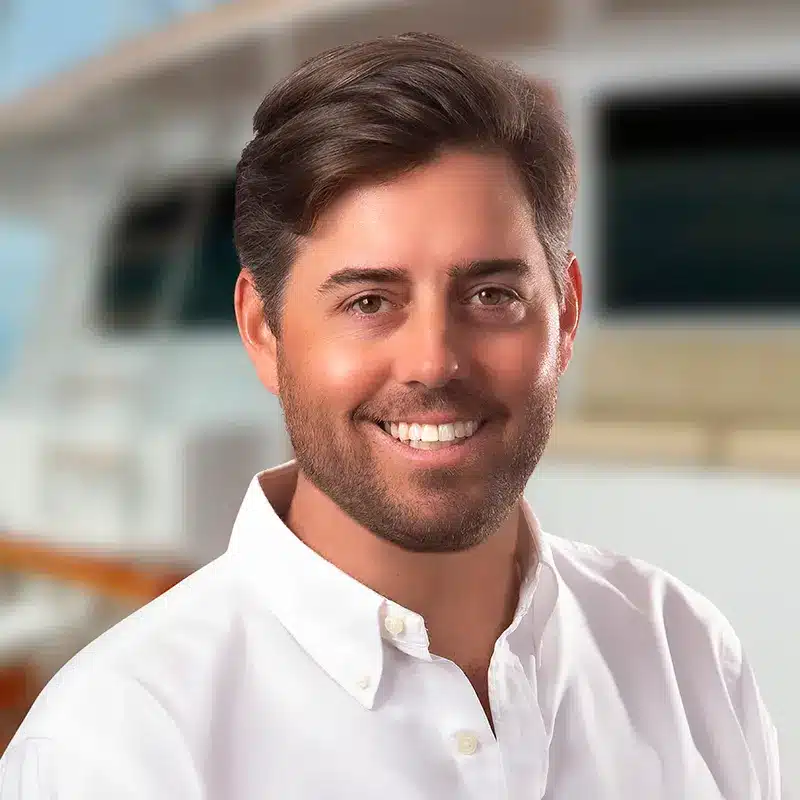 Chase Sutton is positive, persistent and passionate when it comes to representing customers when buying or selling boats. He prides himself on having high energy and always catering to his clients' requests and needs. Creating and maintaining long relationships is always at the forefront of Chase's mind.
A native Annapolitan, Chase grew up on the water and has a passion for sharing his love and knowledge of the water with others. As a member of the Annapolis Yacht Club, Chase is strongly involved in the local community. In his free time, he enjoys being with his family and friends, traveling, sailboat racing, fishing and helping to preserve the Chesapeake Bay health and its surrounding tributaries.
Before joining Bluewater Yacht Sales, Chase came from 10 years of business development and sales leadership in the corporate world as well as selling used boats in North America. He has brought his skills into the marine industry by being detailed, determined and dedicated to making seamless and efficient transactions.
Give Chase a shout as he would welcome any boating related conversations with open arms today!