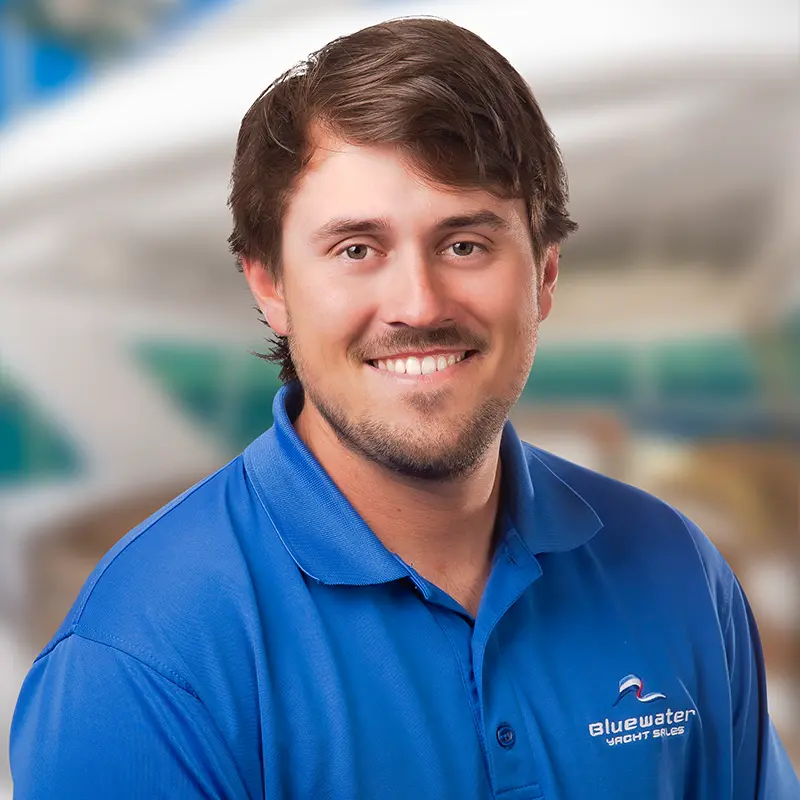 From an early age, Connor has been heavily involved in the boating industry. Growing up within the sportfishing and pleasure boating community has provided him with not only great exposure , but also a great understanding for the industry. Connor joined the team in the summer of 2013 at 16 years of age as a dock hand in the marina. He worked the following summers commissioning Regulators in the service department. As a U.S.C.G. licensed captain, Connor has moved Bluewater inventory up and down the coast for years. After graduating from Hampden-Sydney College with a dual major in Business and Economics in May of 2020, he officially joined the sales team at Bluewater, which was something that had been a goal of his for quite some time.
From bottom fishing to marlin fishing, Connor has always been an avid angler. He spends a lot of time boating and fishing in the Chesapeake Bay as well as the Carolinas. He also enjoys duck hunting in the winters, as well as racing cars at a semi-professional level throughout most of the year.
Joining Bluewater means more than simply a new job opportunity for Connor. His Uncle Chris and Father Earle have always shown what it means to have healthy relationships within the industry between clients, manufactures and dealers, and this is something that he wishes to uphold for himself in the business as well. Connor is looking forward to building solid relationships of his own.