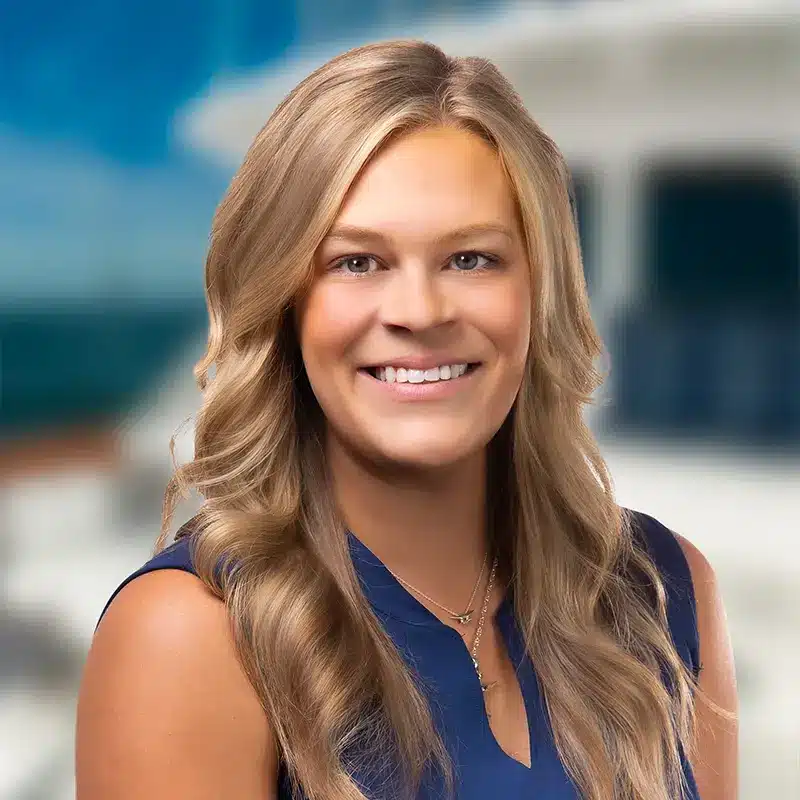 ​
Kristen Turk joined the Bluewater Yacht Sales family in 2021. She grew up in Seaford, VA, and later moved to Carrollton, VA. She has always been drawn to the water and the fishing and boating lifestyle, which has become both her passion and her work.
Although she initially pursued a bachelor's degree in criminal justice, her love for the water and the outdoors led her down a different path. She found herself immersed in the fishing industry, where she has been able to combine her interests and make a meaningful impact.
Beyond her professional pursuits, she is a proud dog owner of a black lab, Benny, who keeps her active and brings joy to her life. Additionally, she is actively involved in the community as a member of the board of directors for Hooked On Hope, a kids charity dedicated to supporting pediatric cancer.
She is constantly inspired by the beauty of the marine industry and the resilience of those facing challenges. Through her work and personal endeavors, she strives to make a positive difference in the lives of others, particularly in the realm of pediatric cancer.