Bluewater Yacht Sales Team Members Recognized for Excellence
Bluewater's annual sales meeting welcomed team members from management, sales and support to Beaufort, North Carolina for three days of presentations with representatives from our new model brands. Bluewater management also provided time for smaller regional break-out sessions to brainstorm growth strategies for 2018 and beyond.
The Boathouse at Front Street Village hosted the daily activities and presentations, while team members also enjoyed dinner and cocktails at Beaufort Grocery Co. along with dinner and a comedian at Clawson's 1905, plus a tour of Jarrett Bay Boatworks' sprawling new construction and yacht refit operations.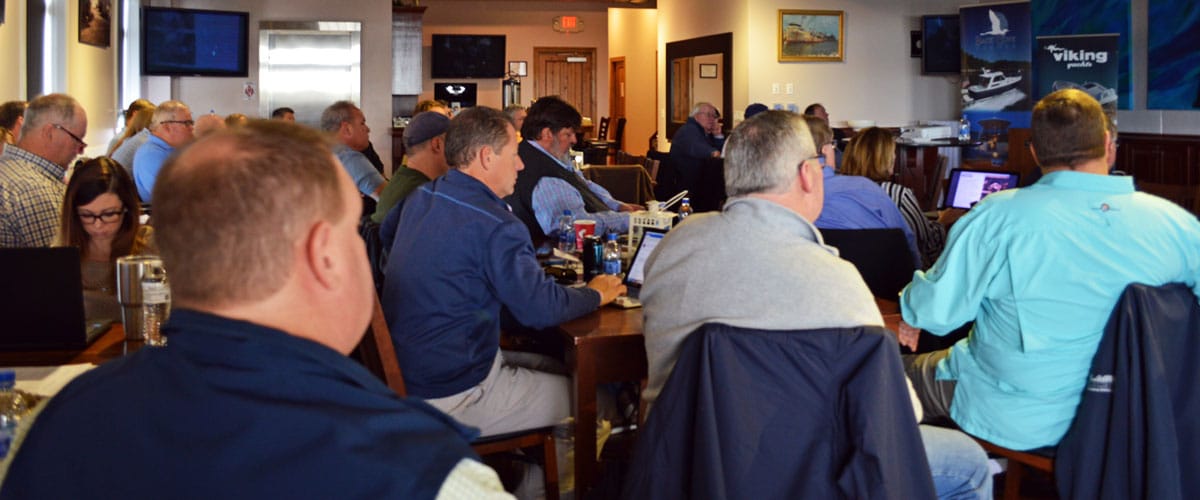 This year's annual meeting was complemented by informative presentations with representatives from all of Bluewater's exclusive new model brands including: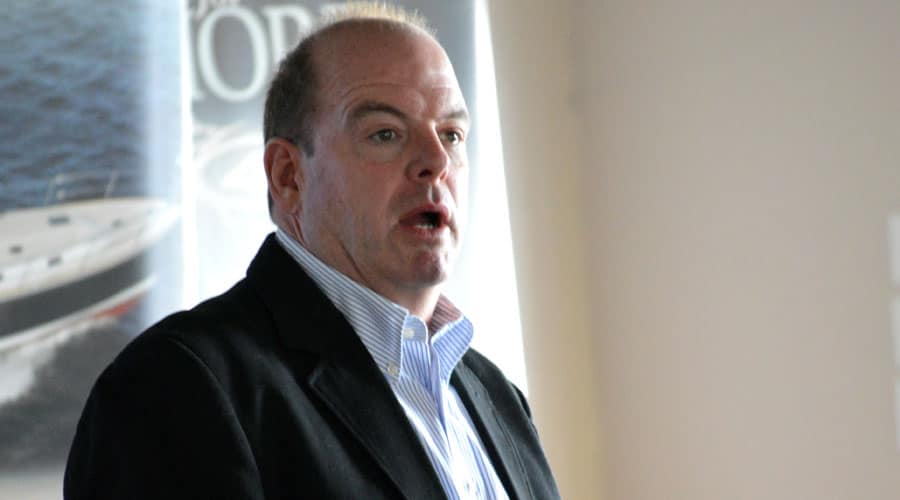 Joe Schwab from Viking Yachts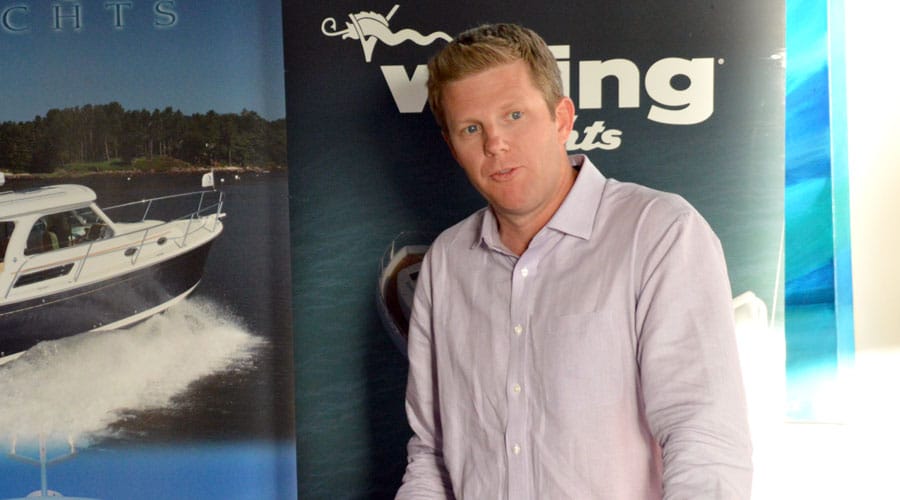 Tom Carroll, Jr. of Princess Yachts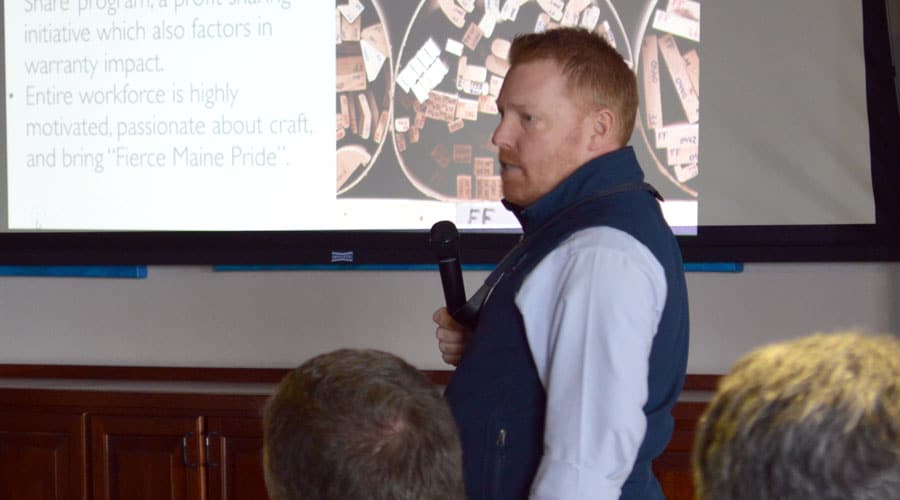 Sabre & Back Cove's Kevin Burns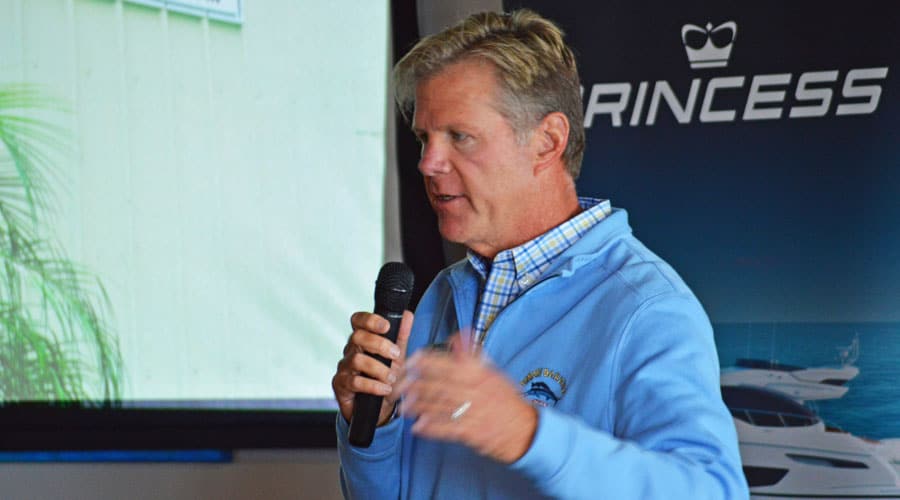 Don Smith from Jupiter Marine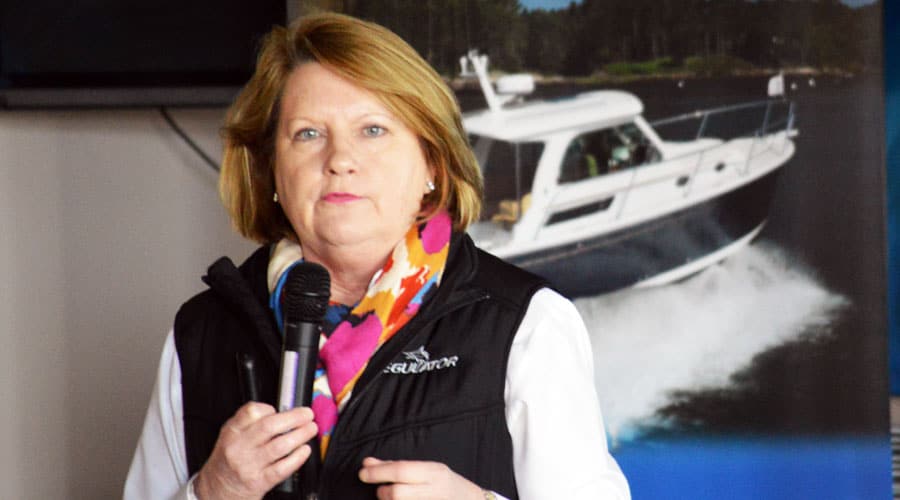 Joan Maxwell from Regulator Marine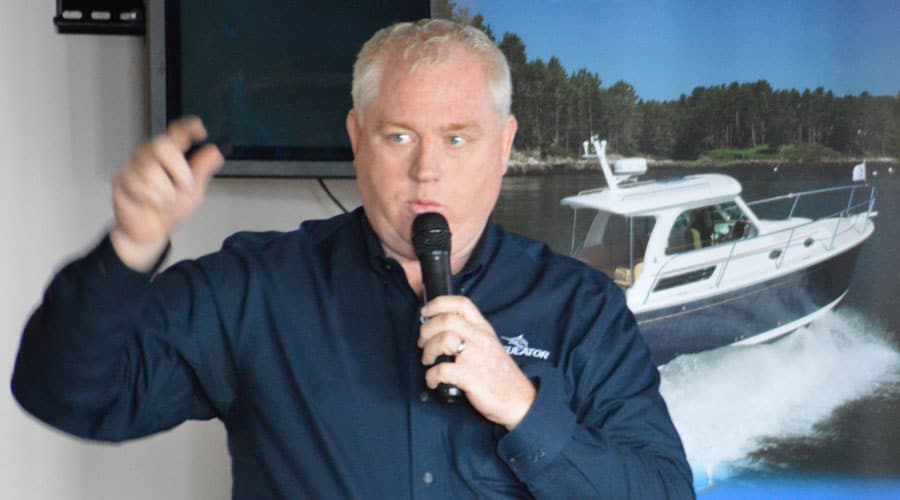 Keith Ammons from Regulator Marine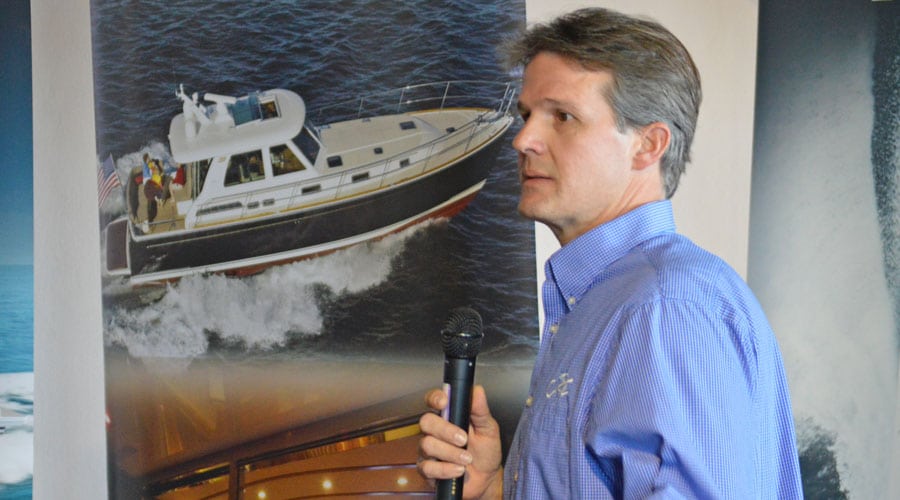 Keith Privott from Albemarle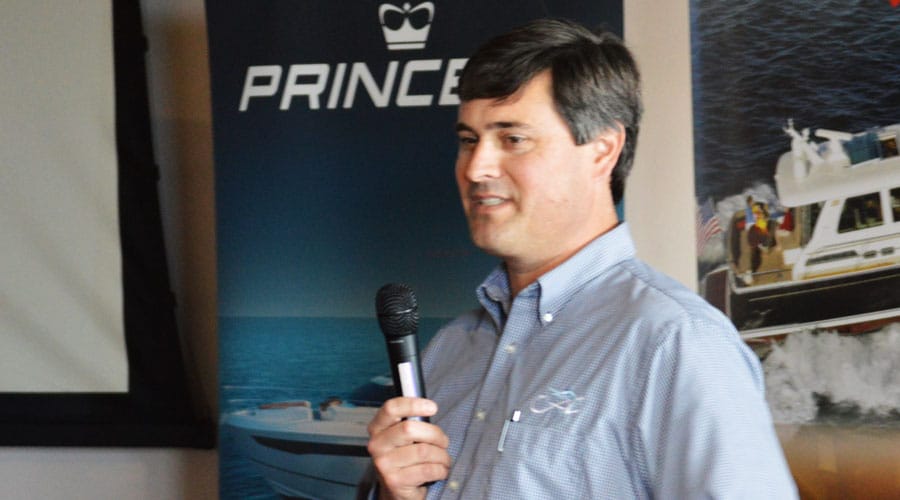 Burch Perry from Albemarle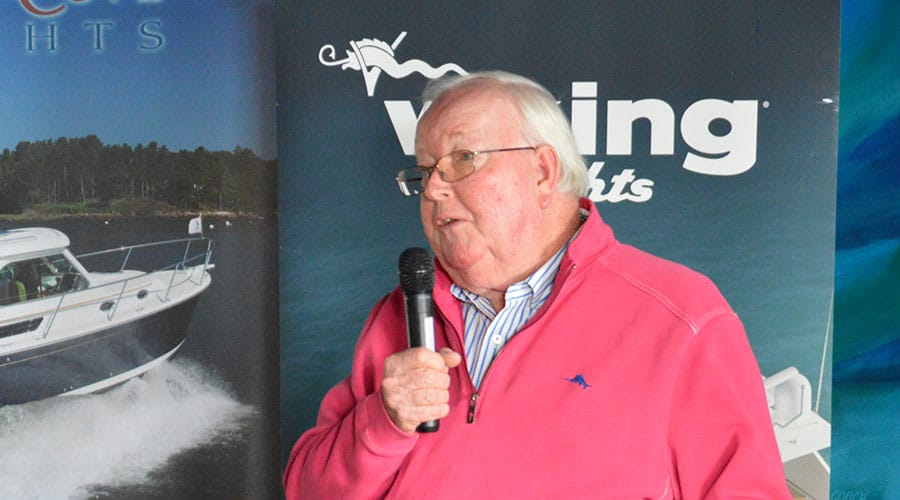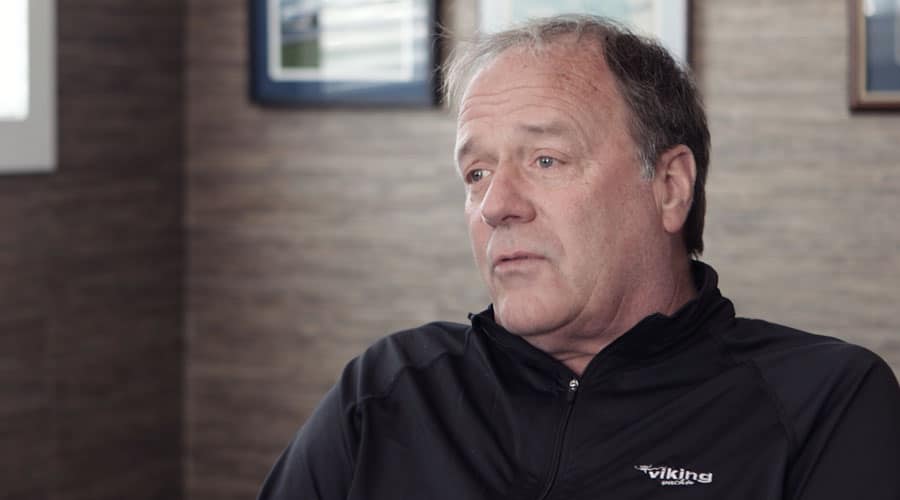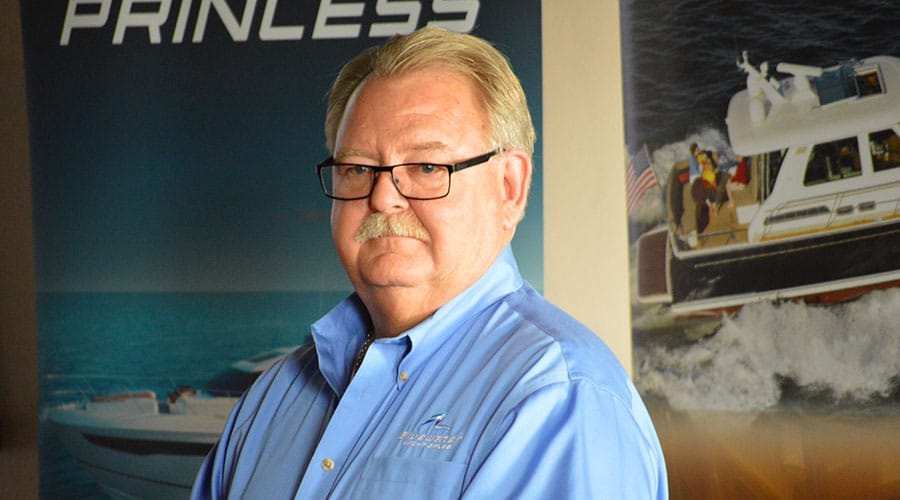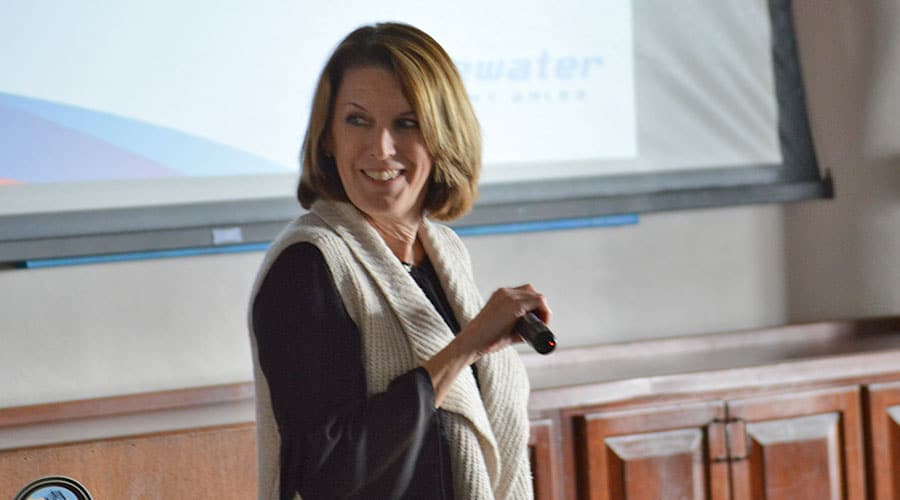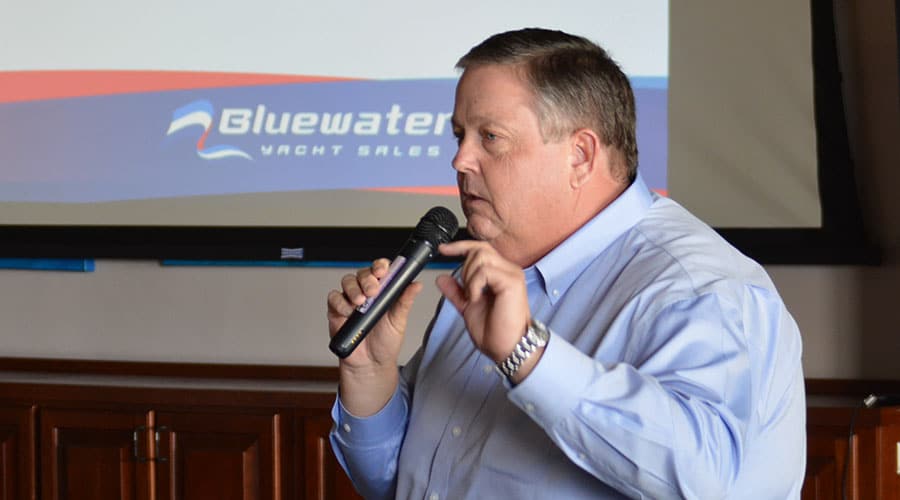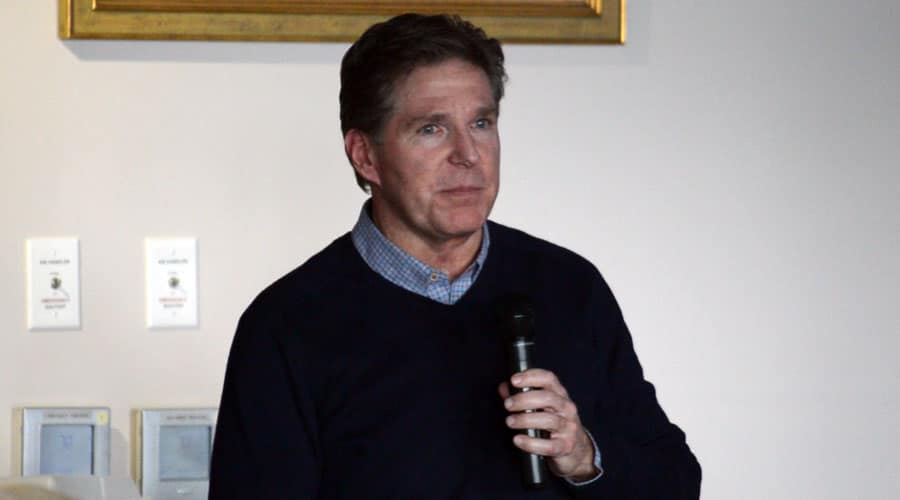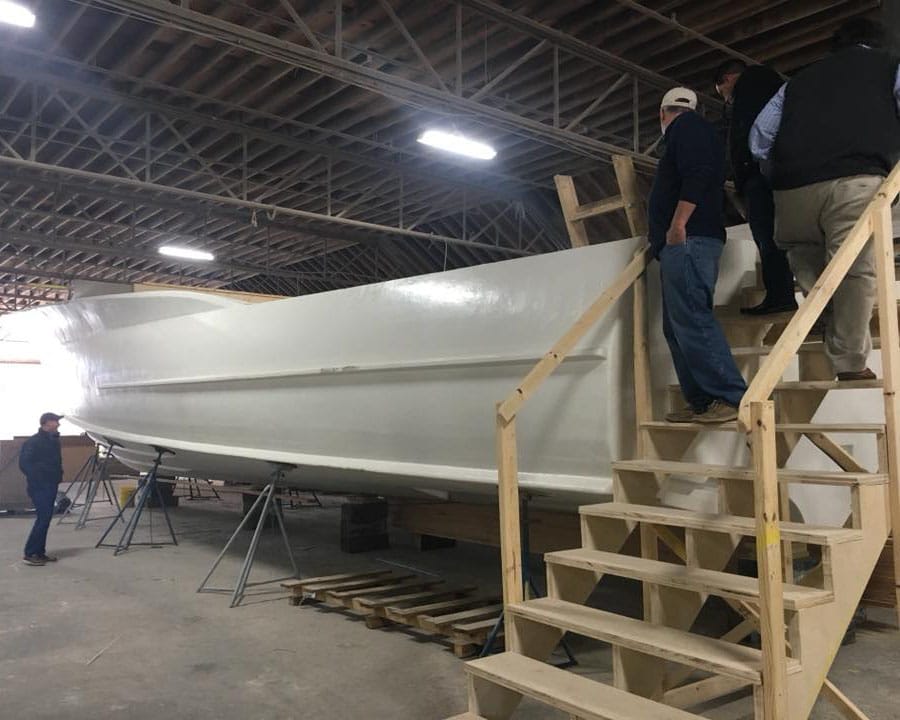 Bluewater team touring Jarrett Bay Boatworks
Bluewater's annual sales meeting is not just some ho-hum 9-hour training session in a ballroom, it is a fun-filled and active retreat for the entire sales team to gather and bounce ideas off one another and their peers. The informative presentations from our brand representatives are upbeat and enlightening, while the regional breakout sessions provide ample one-on-one time for team members both in and out of the meetings.
Each day of presentations and activities is summated by a great evening event and meal providing more time for conversation and mingling with team members from Maryland to Florida who may not get to see one another more than once or twice each year. Bluewater's managers and partners enjoy providing this opportunity to the entire team each year along with recognizing the team for their incredible achievements throughout the year with an awards banquet.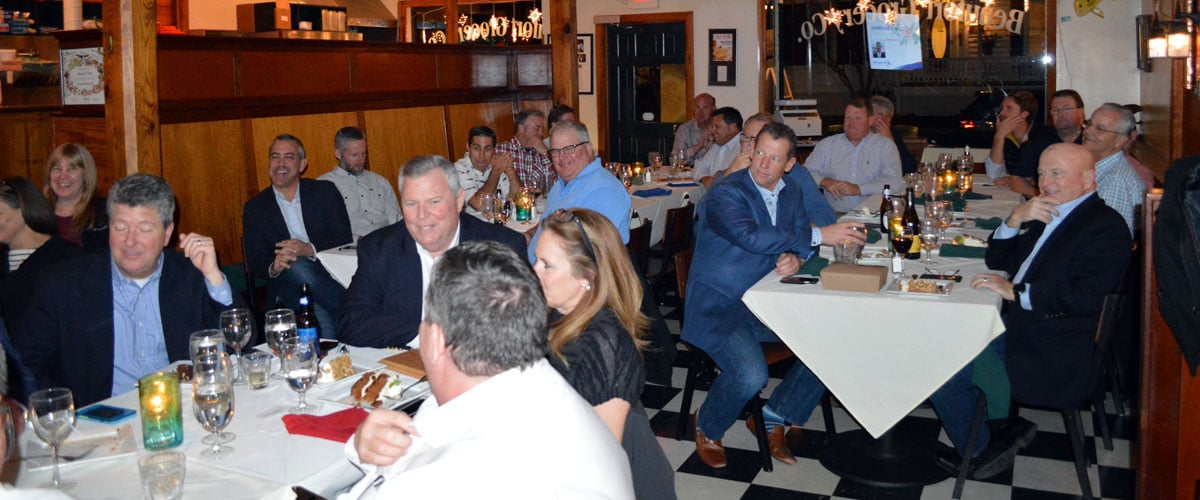 Individual Award Recipients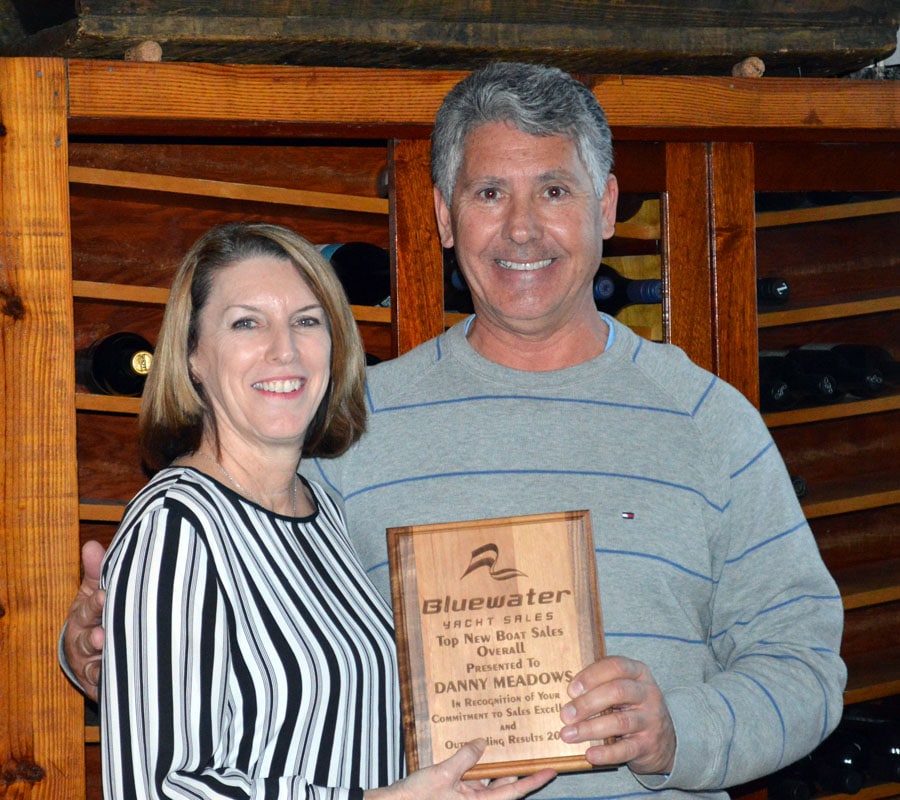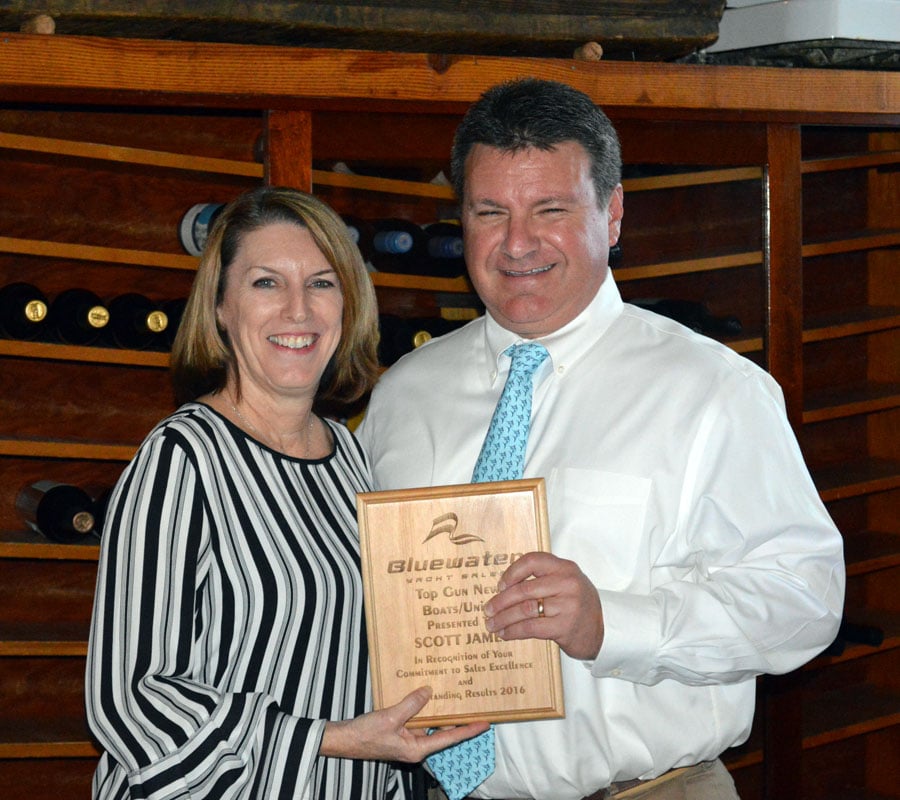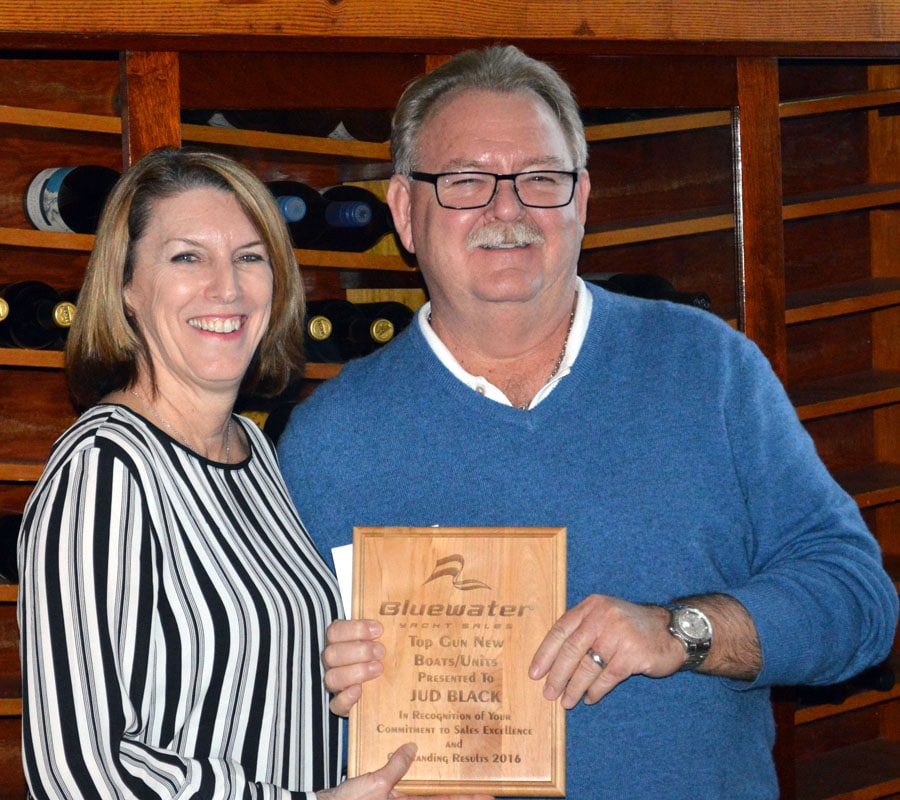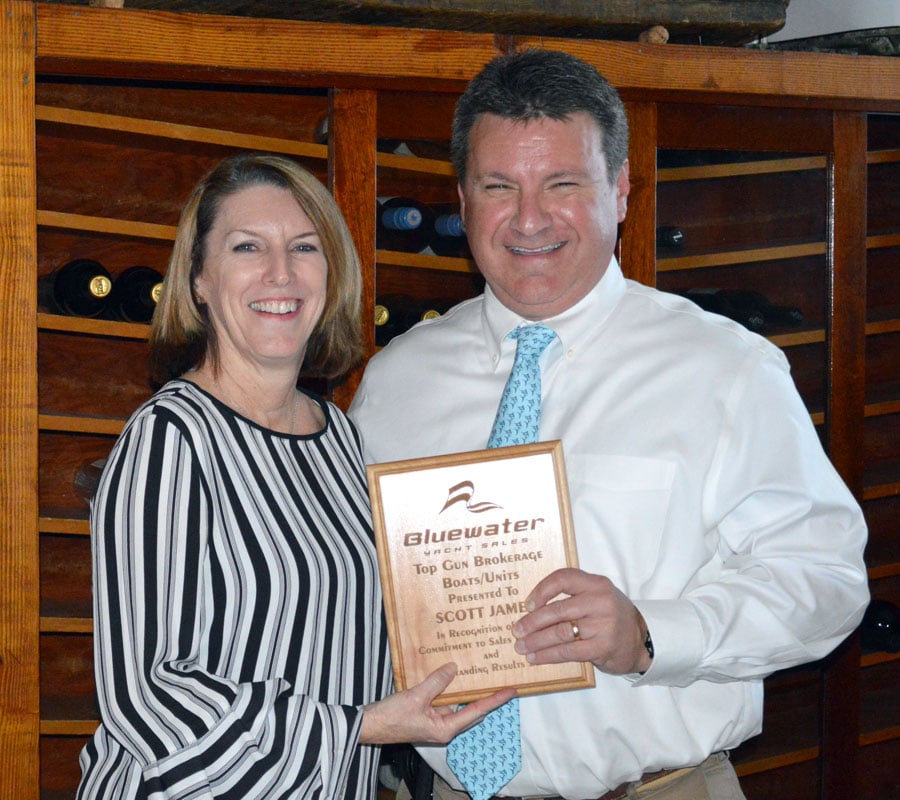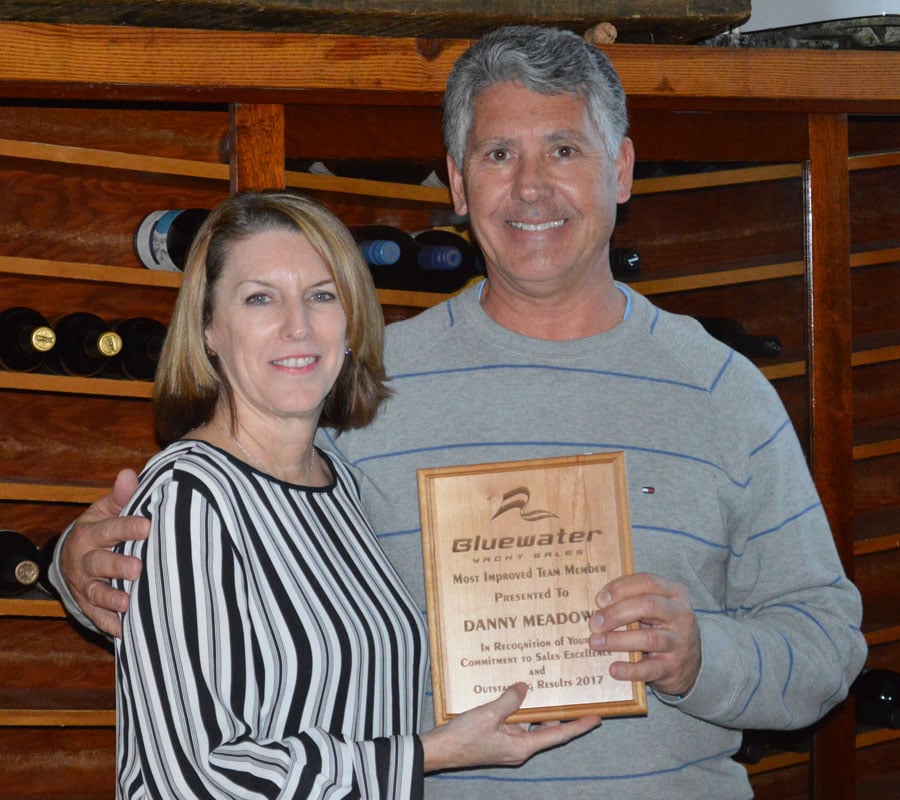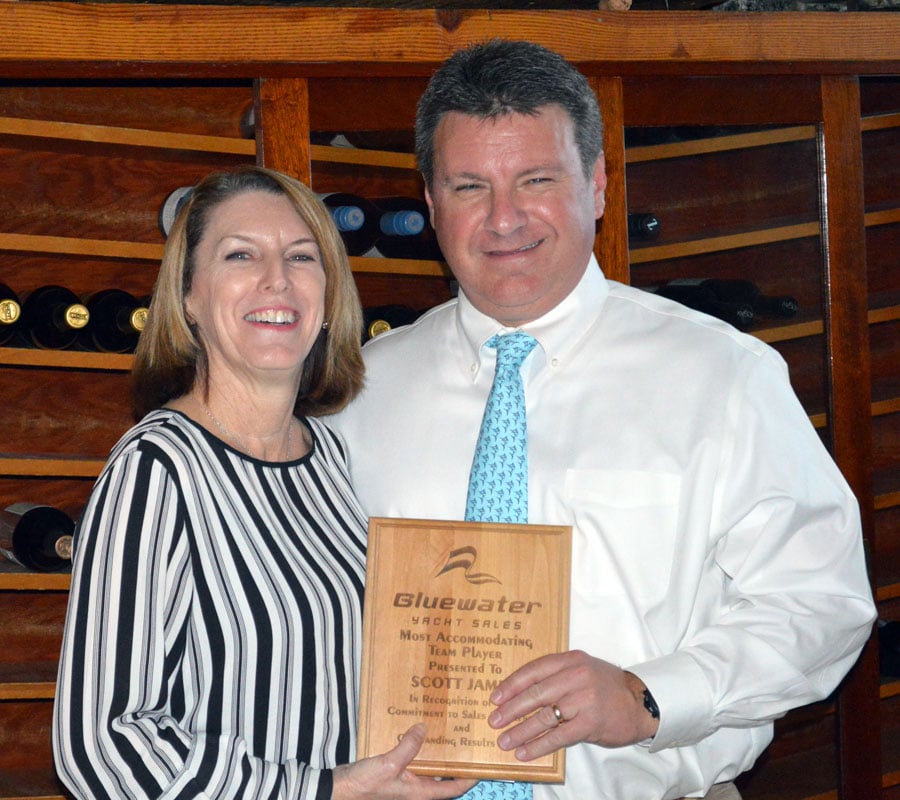 Scott James
Most Accommodating Team Player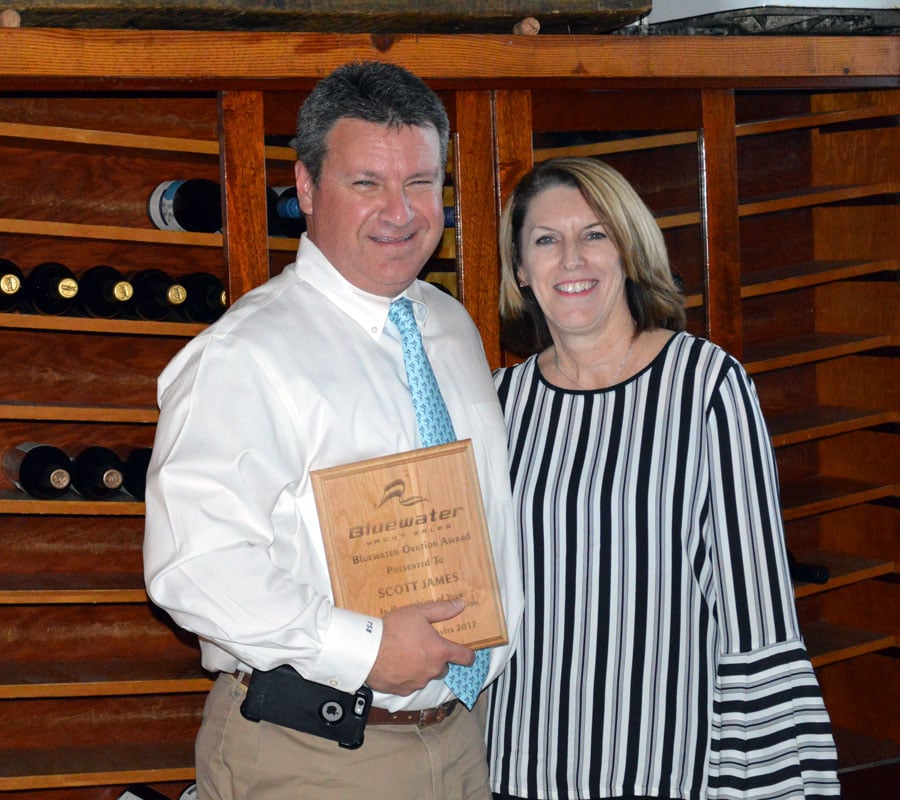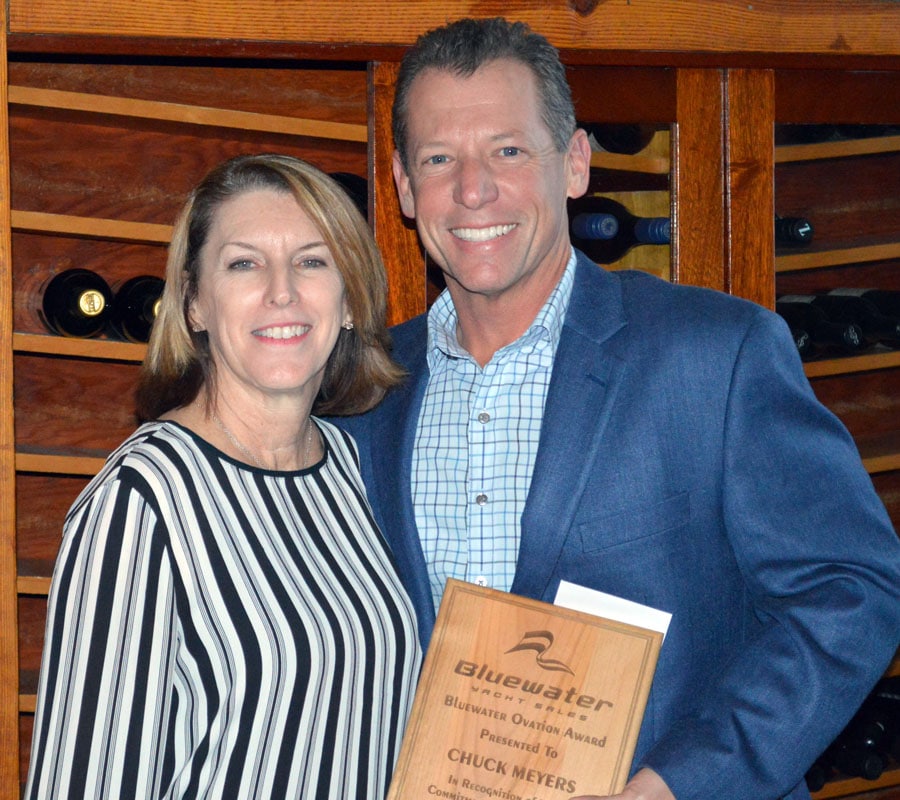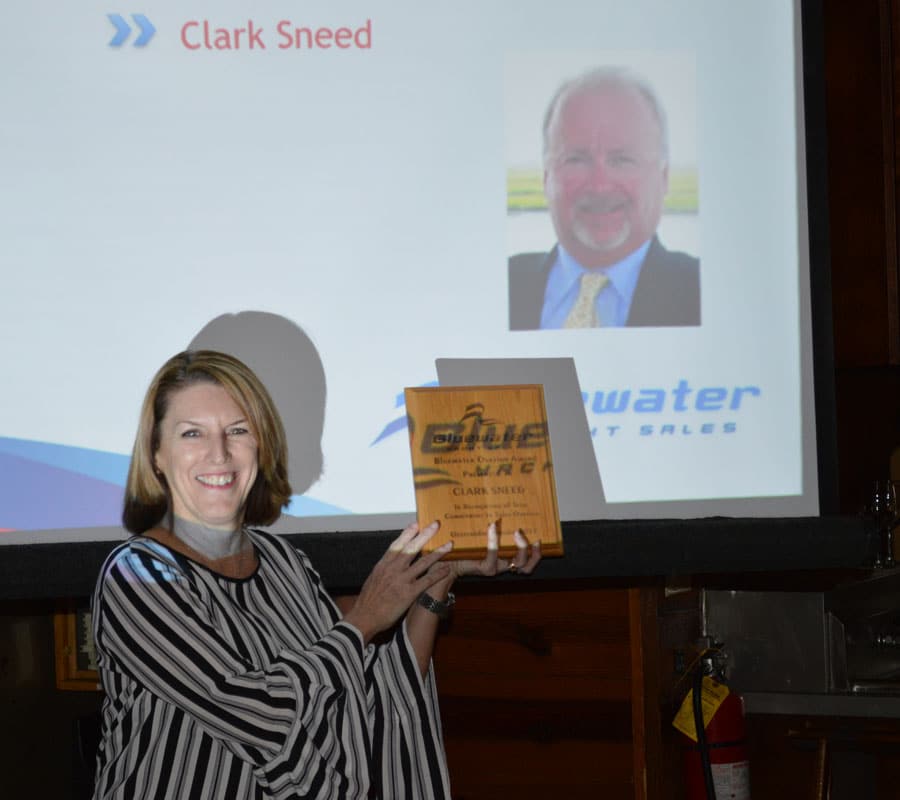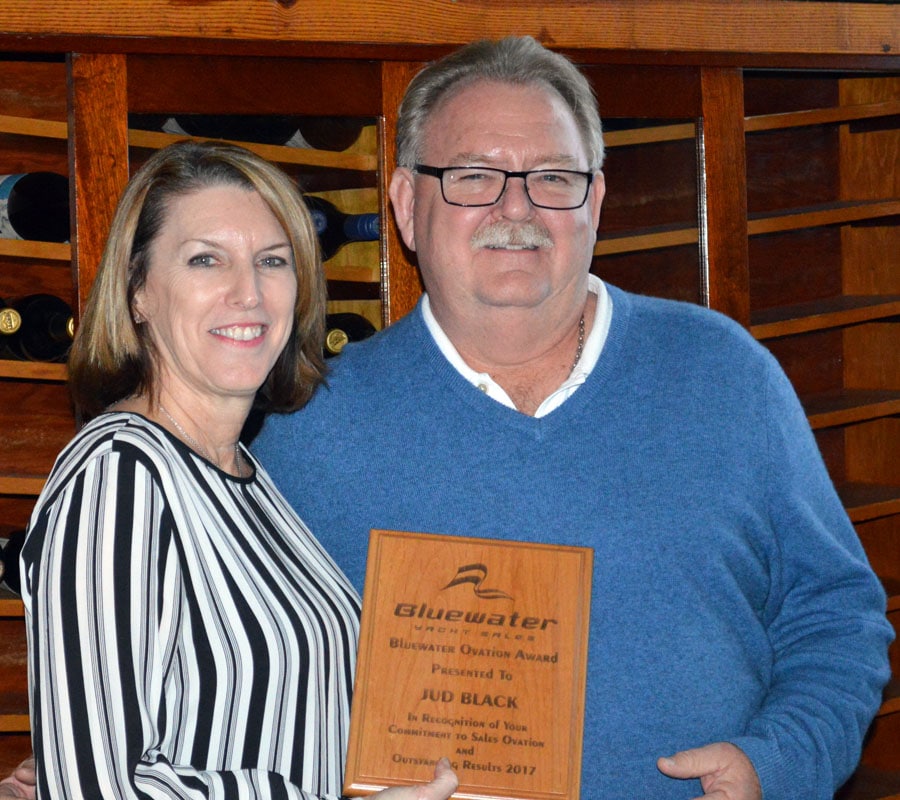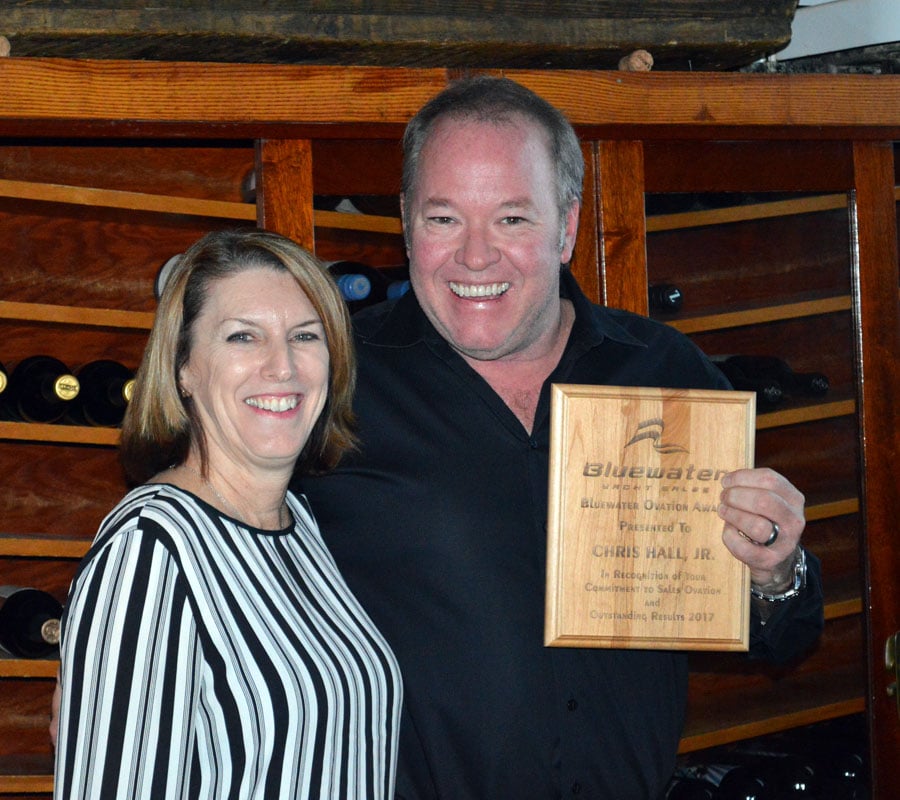 Circle of Excellence Awards