Bluewater's Annual Summer Cruise in St. Michaels
What's the difference between selling out and sold out? Well, don't ask us—we're not musicians! All we know is the annual Bluewater Summer Cruise has been a sold out event the last two years running. Each July the ever-expanding Bluewater family returns to a fantastic destination, St. Michaels Marina, for three days of great food, fun activities and lasting memories.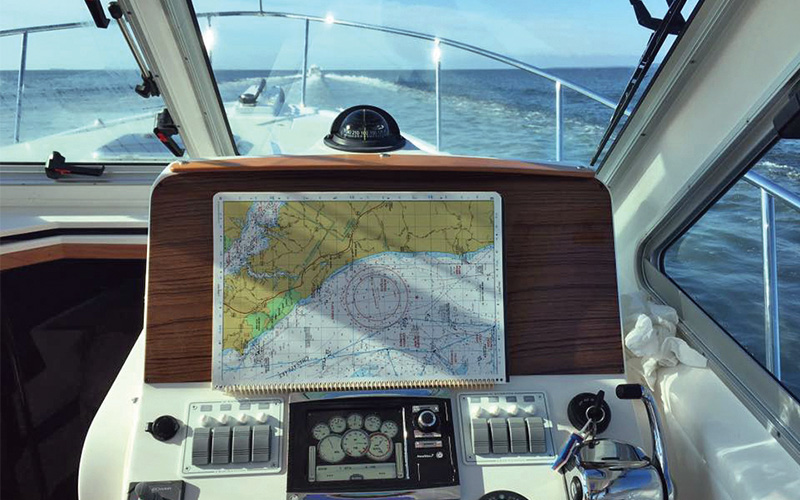 Imagining 40 boats and over 130 guests packed onto the docks of an otherwise quaint marina may seem a bit hectic, but the Summer Cruise schedule of events offers an immense amount of flexibility and opportunities for everyone to unwind. While boat christenings, corn hole tournaments, boat hops, and other perennial favorites remain, the schedule of events is always filled with something new or different. Last year, groups of guests enjoyed time at the Chesapeake Maritime Museum while others took in the picturesque historic district or enjoyed being pampered at nearby Linden Spa.
Participants also have the unique opportunity of mingling with expert marine industry representatives from the Cruise's many sponsors. Questions about engines, electronics, navigation, insurance and financing can all be answered in a relaxing atmosphere, often with a cocktail in hand! The fun and adventure was also extended beyond the St. Michaels Marina property with a competitive scavenger hunt, encouraging teams to seek out specific landmarks and notable trinkets around the downtown St. Michaels area before the lunch bell rang. The competition was closely contested, as the 1st place team was deemed the winner on time!
Several seminars were offered, including a deeply informative engine maintenance presentation by experts from Volvo Penta. Ed Tillet, Editor-in-Chief of Waterway Guide also shared a wealth of knowledge from his "Cuba Bound" presentation, providing details for American cruisers wishing to visit Cuba aboard their own vessels. Tillet discussed current regulations, ports of entry and things to do and see once you are ashore.
Waterway Guide also generously provided their renowned and invaluable cruising guides to Summer Cruise attendees. On Saturday, many guests convened on the docks for boat christenings and to hear great yarns and boat name origins from their fellow Bluewater customers. Afternoon sea trials were met with perfect weather, and guests enjoyed trips aboard new stock and factory demo boats from Bluewater's brands, including the Princess 60 Flybridge, Cruisers 45 Cantius, Albemarle 36 Express and Regulator 28. A relaxing Saturday afternoon continued with the customer boat hop—a chance for families and couples to meet one another, mingle and learn about each other's boats.
The weekend was capped with the signature Eastern Shore Feast and a fun evening excursion aboard the Patriot Historical Cruise. The trip started off with a front-row view of a spectacular summer heat storm from aboard the Patriot's two enclosed decks. After the storm quickly passed, guests experienced the beauty of the Eastern Shore and the Miles River, complete with 200 year old Historic mansions and an amazing sunset. Bluewater's Summer Cruise guests were treated to an amazing buffet of fresh seafood options while the Patriot's crew kept the fun flowing well after the sun set on a perfect mid-summer day.
Food, libations, camaraderie and good times are never in short supply at Bluewater's Summer Cruise, and this sold out annual event proves that's no secret to our customers, friends and extended family. Each year, new friendships are made as old ones continue right where they left off. It's amazing what just a few days at a marina will do to bond friendships and introduce boaters from different areas who may never have met any other way. The Bluewater team is so grateful for such a fun and ever-growing customer base and are always excited to unwind and celebrate with them each summer!