Everglades Boats Partners with Bluewater in Two States
Bluewater Yacht Sales is excited to announce a recent agreement to become the exclusive Everglades Boats dealer for all of North Carolina and Virginia. This new partnership improves Everglades' reach in the Mid-Atlantic through a strong dealership presence with 54 years of experience, while affording Bluewater's sales team greater opportunities to serve boating enthusiasts throughout these markets.
Born from the hands and ambitions of the man who helped bring us the unsinkable boat, Everglades Boats introduced revolutionary construction processes in a premium center console line that now offers boats from 23 to 45 feet. Bob Dougherty, affectionately known as "Mr. Unsinkable," began his boat building career in 1960 when he went to work for Dick Fischer at Boston Whaler.
After retiring from Boston Whaler in 1990, Dougherty continued working on ways to improve the unsinkable hull and foam-injection process. In 1999, Dougherty was awarded the National Marine Manufacturers Association's (NMMA) Innovation Award for his new Rapid Molded Core Assembly Process, or RAMCAP. In 2001, ready for a new challenge, Dougherty started Everglades Boats.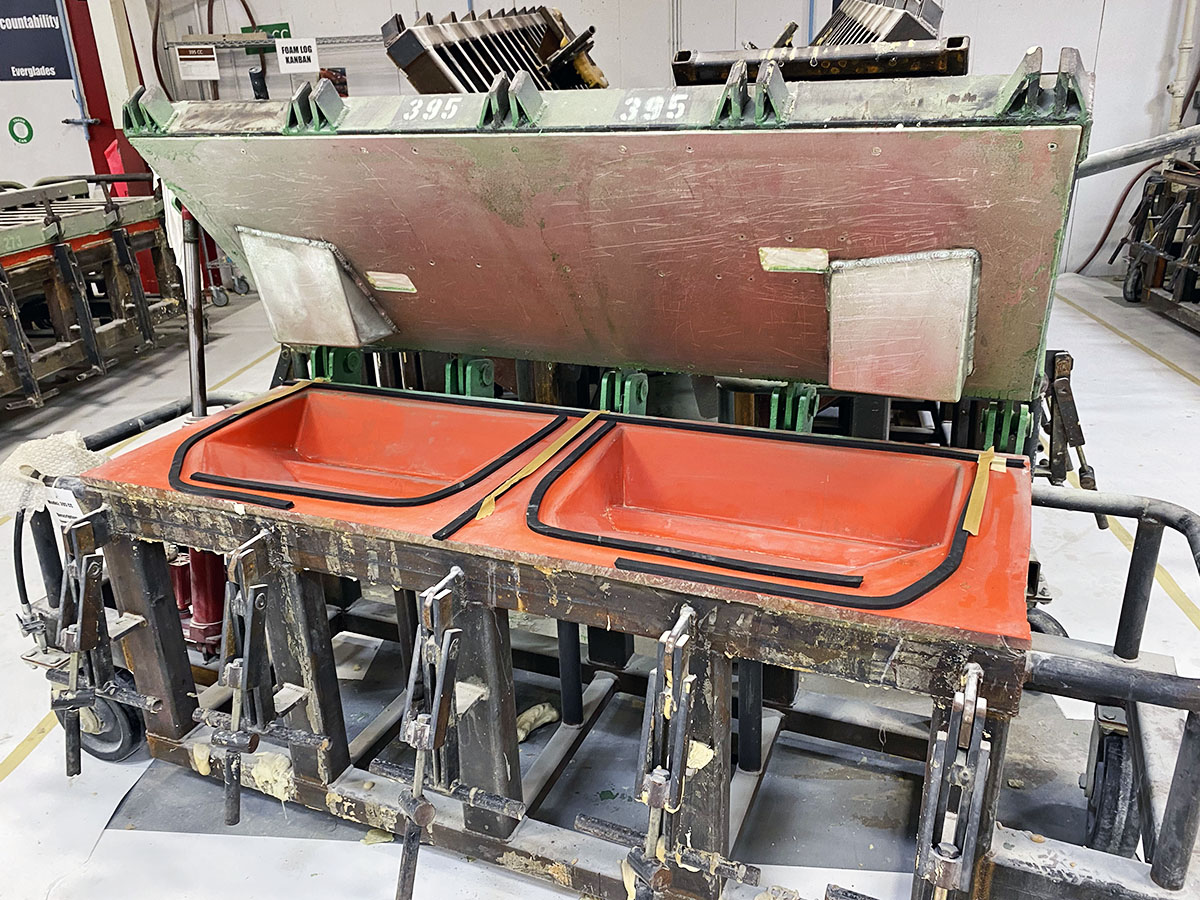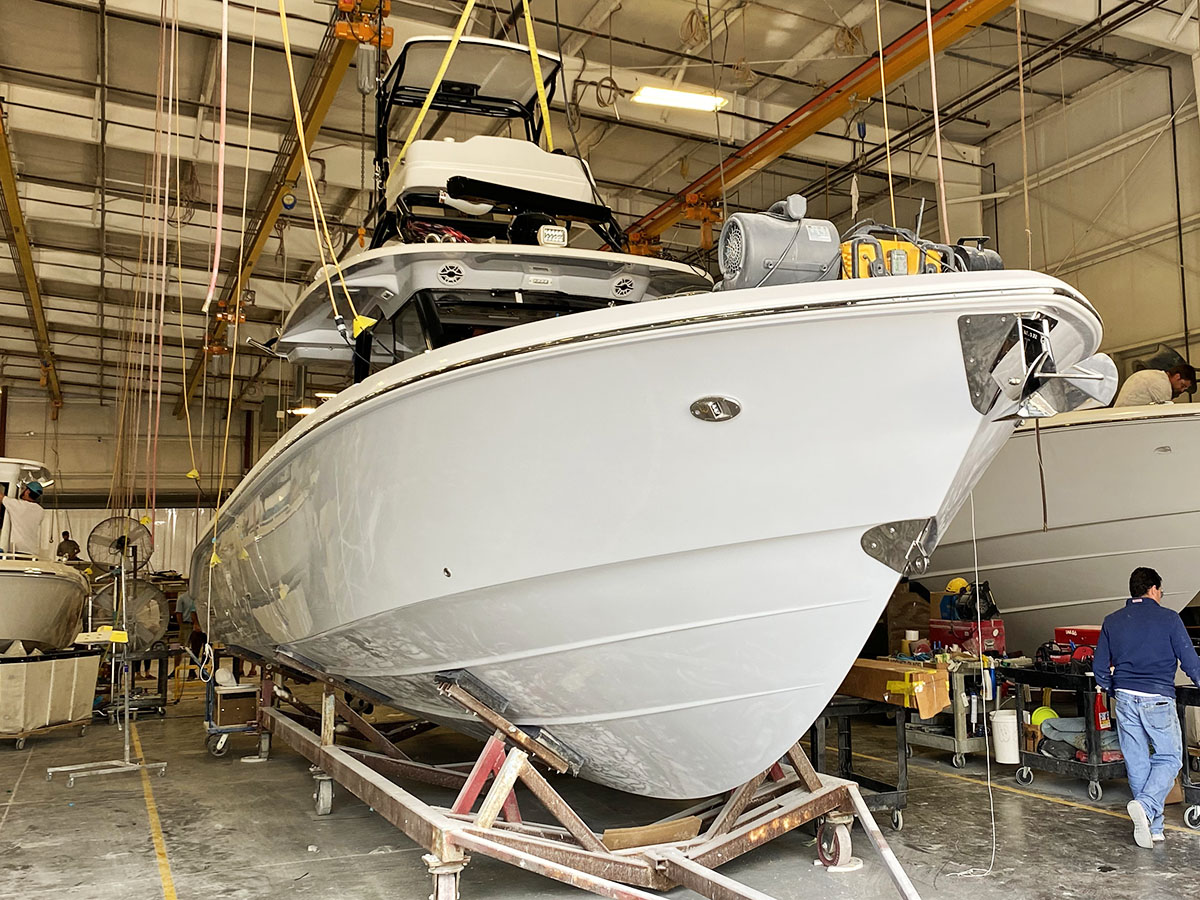 RAMCAP Explained
The patented RAMCAP technology was one of Dougherty's most notable inventions, providing a safer, dryer, quieter and more comfortable ride. RAMCAP is the only hull construction process that utilizes a high-density foam core that is pre-molded to fit precisely between an Everglades' hull and liner. The hull, foam, and liner are then cured into one cohesive and rigid Everglades boat. RAMCAP's high-density foam is three times stronger than the industry norm, absorbing energy before it reaches the deck, while also acting as an insulator that reduces sound and vibration. The combination of RAMCAP and Everglades' proven hull shape leads to a stable ride, with superior handling and maneuverability.
With a full-time naval architect and in-house engineering team, Everglades has brought additional innovations and patents to market, such as their retractable windshield. This mechanically adjusted windscreen offers a way to quickly transition between two important modes of operation–protecting the helm from the elements on a sporty day vs. enjoying clear views and communication with guests or anglers on the bow.
Stable Growth
Over the last two decades, the product line has grown to include center consoles, cabin models, dual consoles, and bay boats. The Everglades lineup currently includes bay boats from 23 to 27 feet, the 340 Dual Console and center consoles ranging from 23 feet up to the all-new flagship 455 CC. Every Everglades model includes many innovative features, superior construction and an unmatched fit and finish–including the yacht-grade interiors that Everglades has become known for. Bluewater General Manager, Wyatt Lane states, "We are ecstatic for this new partnership with Everglades Boats! Our company continually seeks the highest standard in customer experience and our sales team is eager to offer this first-class brand to boaters in North Carolina and Virginia."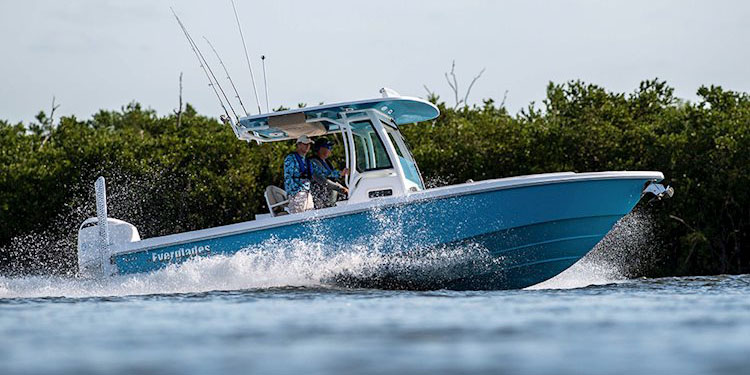 Although Dougherty has passed away, the Everglades team carries on his legacy of innovation and attention to detail in every hull they build. They put each new model through plenty of grueling runs in all kinds of weather and sea conditions–it is all part of Everglades' commitment to safety, and an ideal complement to Bluewater's line-up of world-class boat brands.