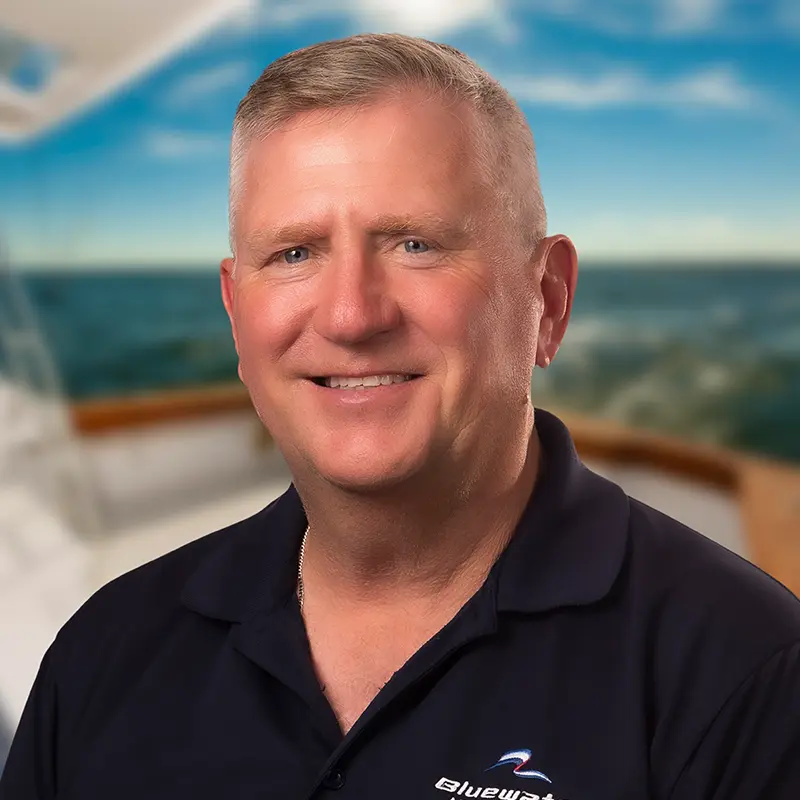 I am a lifelong Marylander who began my boating journey with my family on the Chesapeake Bay in 1971. I'm an avid fisherman with interests across the board, from fly-fishing for trout in Montana to chasing sportfish in the Gulf Stream. Aside from fishing, I also spend a lot of time on the water, having made several long-distance voyages across the East Coast and the Bahamas, most recently running a 50′ vessel from Annapolis to Port Canaveral, Florida.
My car's plate reads "B0ATGUY". Boats are not only what I do – it is who I am. For me, a boat is not transportation; it is a lifestyle. It is a child's forever memory. It can be that lifelong dream. It is the destination and the journey. I am passionate about boats and the lifestyle and I have heard more than once my passion is contagious. I treat every customer's purchase or sale as if it were my own boat. I love what I do and have done it long enough that I am pretty darn good at it!  I earn my living one customer and one boat at a time…that's over 300 times so far.
In 2005, after a successful career in the mortgage business, I decided to follow my passion for boating, and began working with a yacht brokerage firm in Annapolis. I had found what I was born to do and within a couple of years determined to make this my career and opened Hawk's Yachts which eventually morphed into Hawk's Marine. In that time I sold well over 300 boats including new, used and brokerage. I am now a proud member of the Bluewater Yacht Sales team located in the heart of Annapolis.
When not brokering or boating I enjoy spending time volunteering, traveling and wetting my line, visiting friends and family. I absolutely love Annapolis and feel blessed to be working here and doing what I love to do.