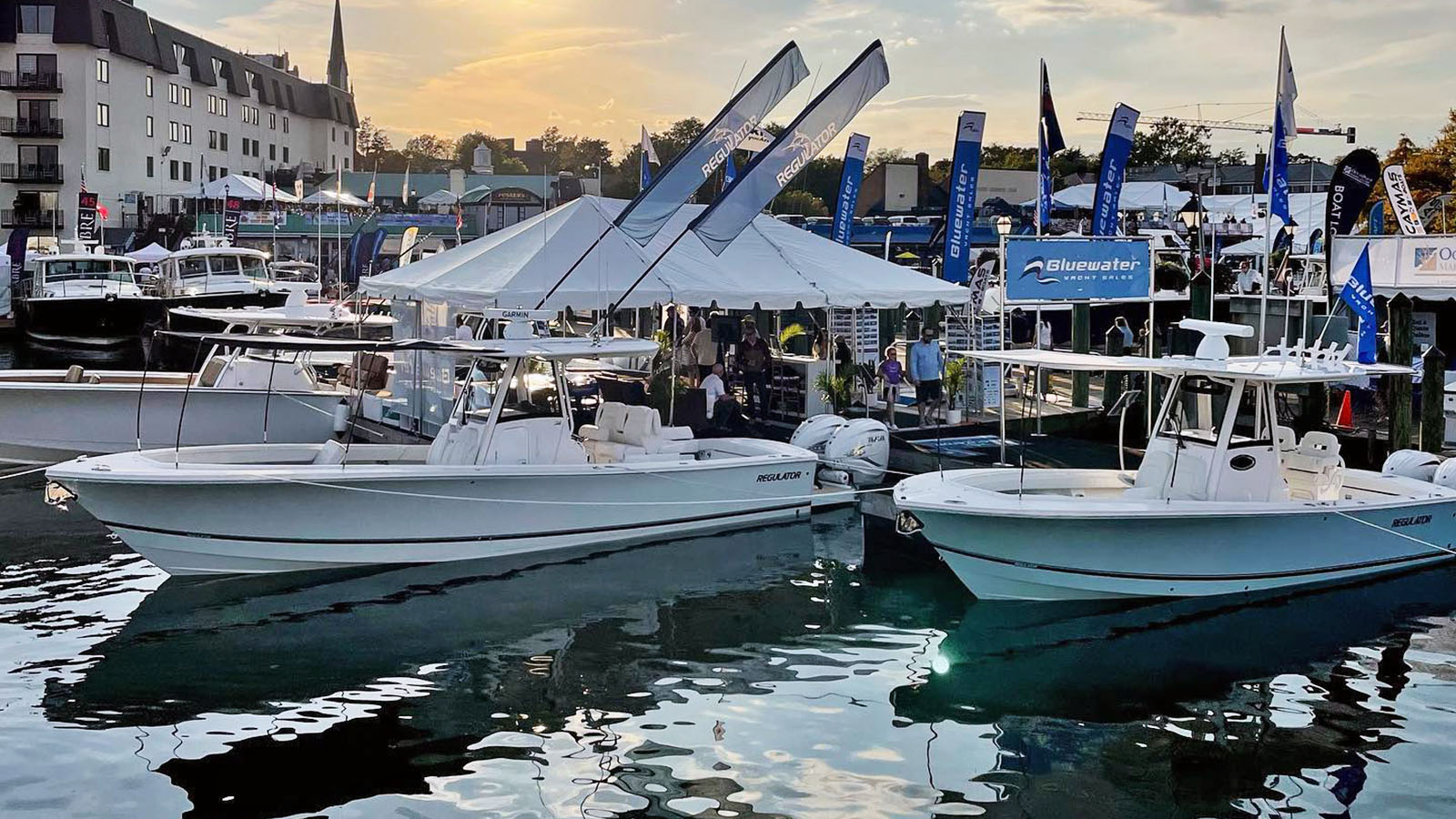 Kick-Off Boat Show Season with Bluewater!
October 5 – 8, 2023 | Annapolis, MD
We look forward to meeting you on the docks during the Annapolis Powerboat Show to tour several new models from our featured brands and learn about our big selection of exclusive listings! Plus, we invite you to
RSVP
for an exclusive party on Friday.
Show Hours:
Thursday, 10/5: 10 am – 6:30 pm
Friday, 10/6: 10 am – 6:30 pm
Saturday, 10/7: 10 am – 6:30 pm
Sunday, 10/8: 10 am – 5 pm
RSVP for an Exclusive VIP Party at the Show
The Bluewater team will be hosting a VIP event at our boat show location on A-Dock on Friday, October 6 from 5:30 – 7:30 pm. Guests will enjoy live music, an open bar, heavy apps and good fun. RSVP is required to attend.
New Boats on Display with Bluewater: Dock A
Sabre & Back Cove on Display: Dock F2
Exclusive Listings Available for Showing Nearby