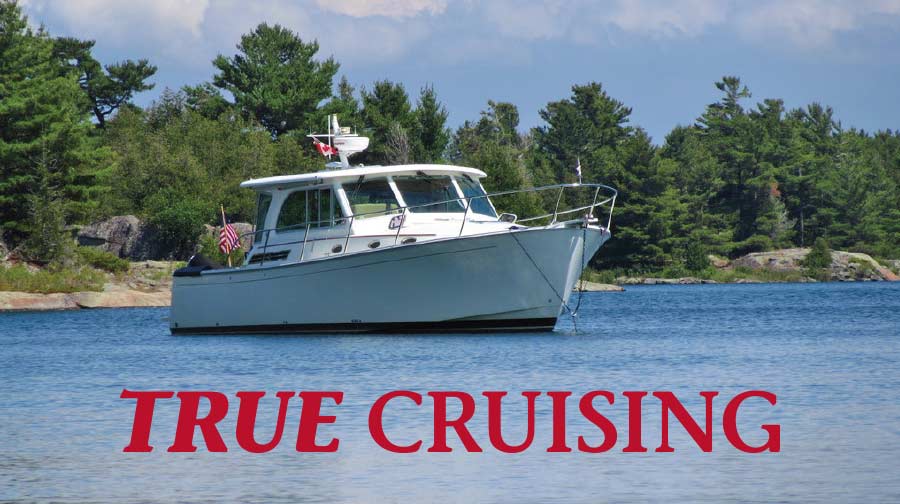 Back Cove & Sabre Empower Live-Aboard Adventures in Quality and Style
"Cruising" on a boat is such a broad term. Running through your favorite local waterways, or around a bay; island hopping, heading south along the east coast for your winter destination or even running to the Bahamas from the Florida East Coast—most boat owners consider themselves cruisers, even if just on occasion.
For Bill and Amy Denison, cruising is a true lifestyle and something they do nearly all year long. Their logbook is loaded with adventures all along the East Coast including The Great Loop, three of the five Great Lakes and traversing Ontario's Trent-Severn Waterway. On average, their motors log over 300 hours each year with many nights spent at anchor.
A Long Time Coming
Making their long-term cruising aspirations a reality began with a trawler training series in Southwest Florida to learn navigation, electronics, docking and water skills. The training was very hands-on and included trips to Marco Island and Key West. Spending time on the Gulf Coast during this training made a permanent impression on the Denisons–adding it to their short list of cruising favorites.
After ten years and over 3,000 hours on a Grand Banks 42, Bill and Amy were ready to upgrade. "We saw the Back Cove models in 2014 and really liked the Downeast style," Bill recalls. "We especially liked the 41 for her open space, fuel capacity and speed." Plus, there was no denying the impeccable Maine craftsmanship and well-thought layout and accommodations of a Back Cove.
"We especially liked the 41 for her open space, fuel capacity and speed."
Bluewater Sales Professional Chris Hall Jr. helped the Denison couple take delivery of their Back Cove 41 in Fall of 2016. This boat benefits from 710 hp produced from a single Cummins QSM11 that provides an efficient and broad cruising range. The new MAR-KAT, named for their daughters Margaret and Kathleen, would soon take their cruising adventures to the next level.
Seeking Adventure
Bill and Amy took the time to learn their new boat cruising North Carolina's Crystal Coast and up to the Chesapeake Bay. Then, in mid-June 2017, the Denison's headed north to Maine's rocky coastline where they spent a few weeks positioning themselves for the 100-mile crossing from Southwest Harbor to Yarmouth, Nova Scotia.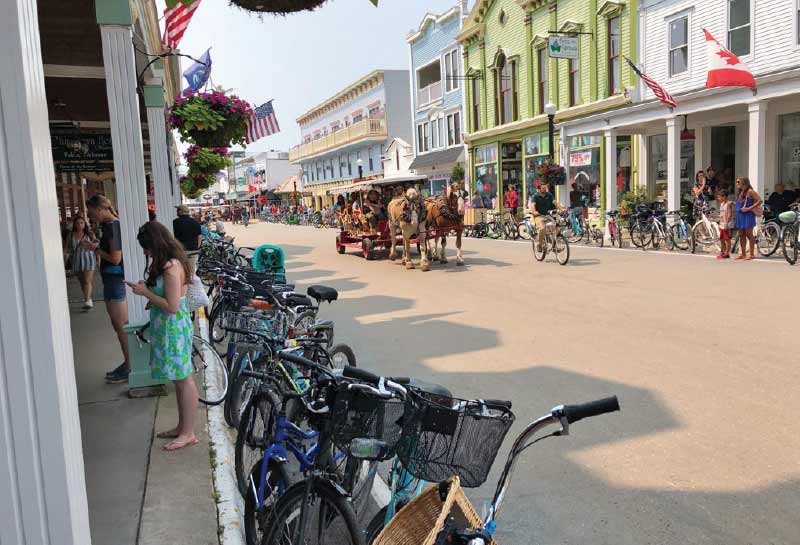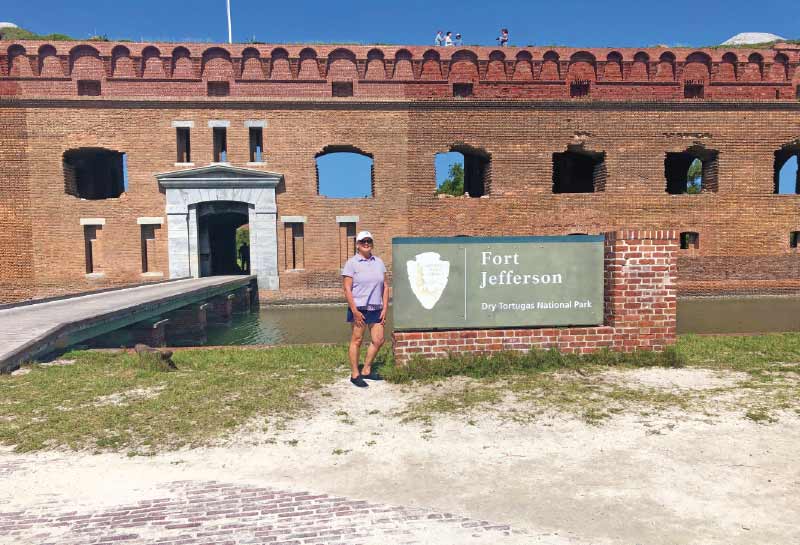 "We traveled the southern coast of Nova Scotia, visiting towns of Shelburne, Lunenburg and Halifax," Bill explains. "Once east of Halifax we mostly anchored out each night until we arrived at the town of St. Peters and the Bras d'Or Lake where we spent a few weeks exploring Cape Bretton Island." This summer adventure wrapped in September as the Denisons and MAR-KAT returned to Hertford, North Carolina.
Getting Loopy
In May of 2018, after a great deal of dreaming, planning, preparation and excitement, the Denisons pushed off the dock at Albemarle Plantation Marina, not to return for 11 months. Having already spent time in the Chesapeake in years prior, they exited the ICW in Norfolk and traveled oceanside to New York City, with only one stop at Cape May. Entering the Hudson River would begin the inland portion of their Great Loop adventure.
The journey north on the Hudson ends once you bear west and enter the Erie Canal system. The Great Loop offers several route options through the Great Lakes system before entering the upper Mississippi River system. The Denisons chose to exit the Erie Canal at Oswega River to head North-Northwest towards Lake Ontario. Once in the Lake, it wasn't long before MAR-KAT entered Canada and was headed towards the iconic Trent-Severn Waterway.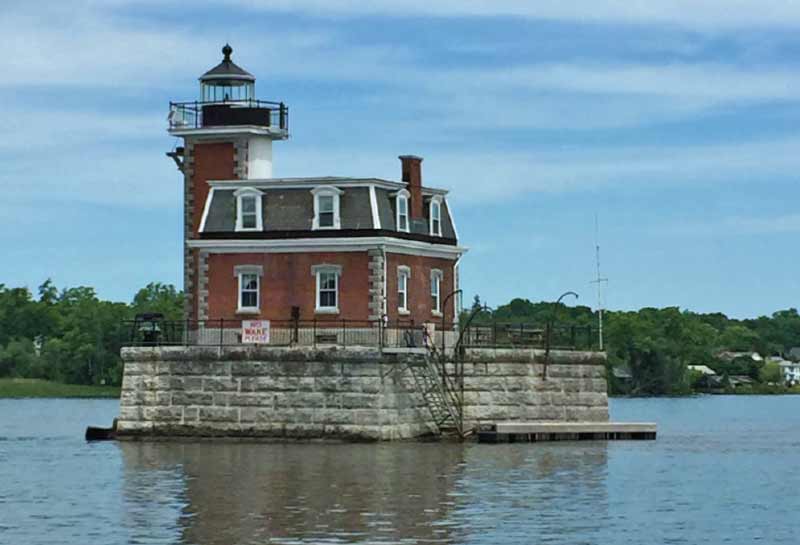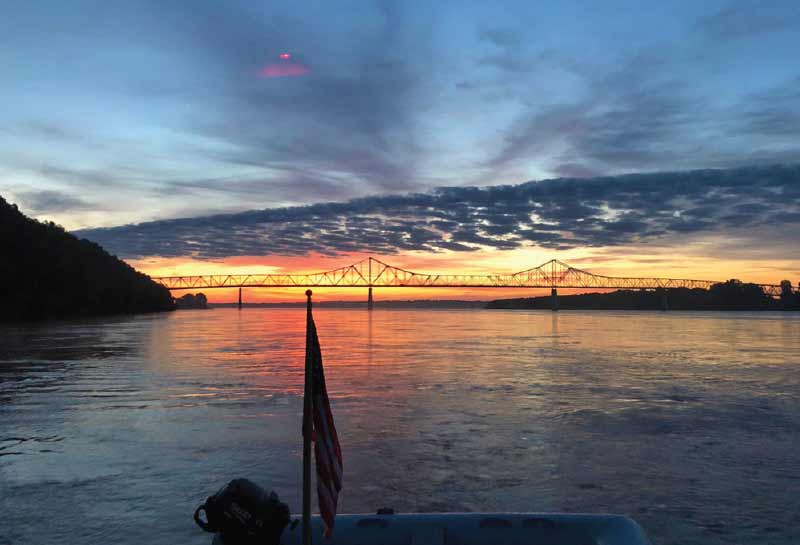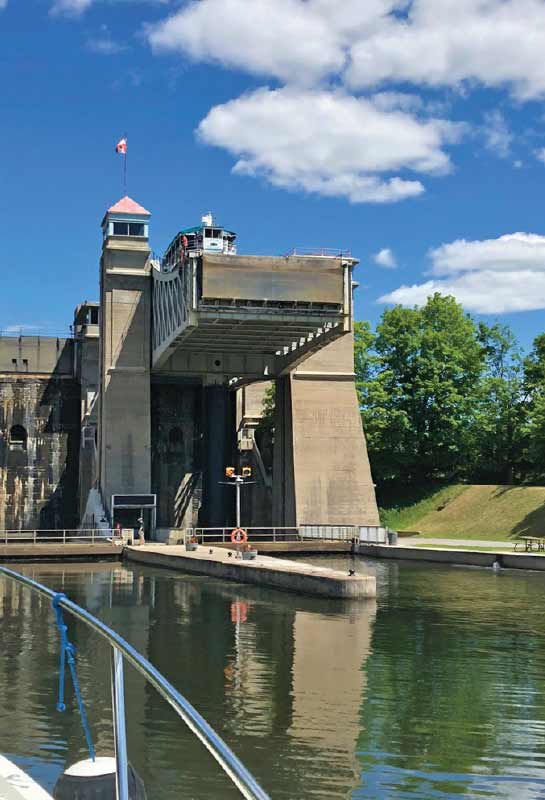 The Trent-Severn Waterway is an impressive interconnected series of lakes, rivers and man-made canals that got its start back in 1833 when the first lock was built. Summer of 2020 marks the 100th anniversary of the completion. The 240-mile-long waterway features 44 locks, 39 swing bridges and 160 water control structures! Aside from conventional boat locks, the Trent-Severn features flight locks, hydraulic lift locks and North America's only functioning marine railway located at Big Chute. The marine railway works on an inclined plane from the water onto the shore where boats are loaded on cradles to travel over land with an elevation change of roughly 60 feet. Once you cross Big Chute, only one lock remains before entering Georgian Bay, which joins Lake Huron.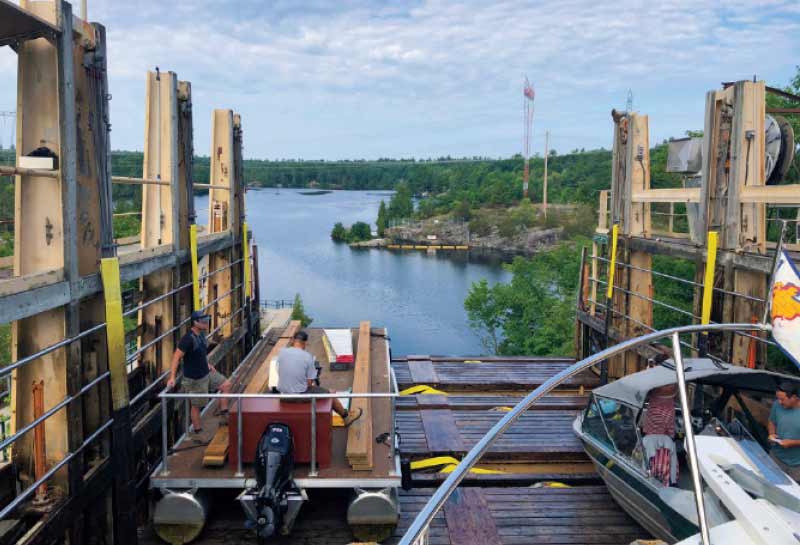 The Path Less Traveled
After safe passage through the Trent-Severn into Georgian Bay, the Denison's ventured further off the beaten path, heading Northwest through the Georgian Bay into Frazer Bay before turning East through the Baie Fine fjord. As this inland fjord narrows, it ends with a small lake jutting to the south like a comma known as The Pool. "This has become one of our favorite spots," Bill says. "The Pool is super remote, no radio, no cell service, and the water is absolutely beautiful."
After exiting The Pool but before traversing the Baie Fine fjord again, MAR-KAT anchored on the north end and Amy and Bill enjoyed a one-mile hike through the brush and trees to Topaz Lake, where a swim in the crystal clear waters awaited. Once exiting the fjord and heading west on the North Channel through the upper reaches of Lake Huron, they made a stop on Mackinaw Island, where the straits separate the upper and lower peninsula of Michigan. "On Mackinaw Island, we went for bike rides around the island and found a spot for a swim," Amy explains. "And, the water was clear and a bright blue-green like the Caribbean."
From Lakes to Rivers
"By far our favorite part of The Great Loop, is the Great Lakes," reminisces Bill. "So many wonderful places to visit and eat at." Once leaving Mackinaw Island, they transited Lake Michigan headed for the upper Mississippi system which originates in Chicago with the Des Plains and Illinois Rivers. Fun Fact: The Mississippi River originates in Minnesota and is responsible for the squiggly borders of Minnesota, Wisconsin, Iowa, Illinois and Missouri. The Great Loop picks up with the Mississippi in St. Louis via the Illinois River.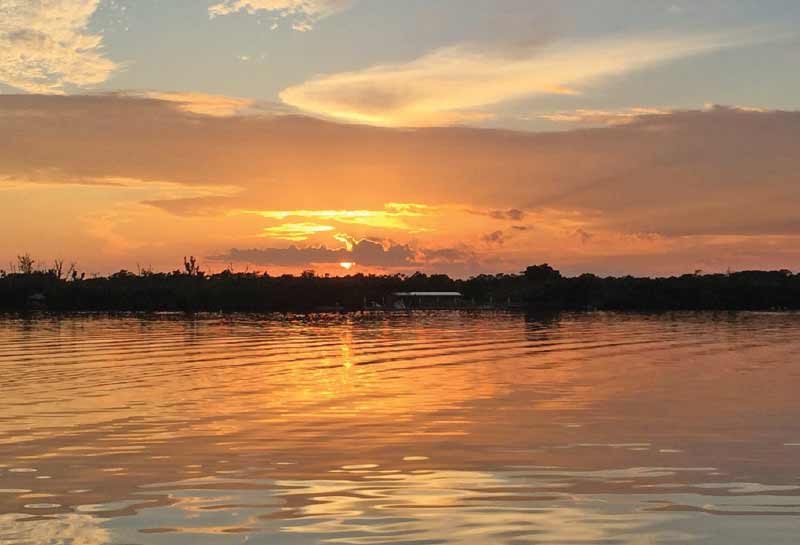 When asked about the most exciting part of their Great Loop adventure, Bill recalls their short time on the Mississippi River with swift currents and lots of debris floating around: "We were traveling at 14 knots at an idle with the current!" They took the first possible exit from the mighty Mississippi, which is a short stint on the Ohio River before picking up the Tennessee River.
From here, a meandering series of rivers and lakes helped to slow the trip's pace a bit. They continued to enjoy anchoring for rest, which is where they estimate spending nearly a third of their nights aboard. "We love using our Back Cove 41 as a floating home and truly cruising—long range cruising," Amy explains. "Our boat has all the comforts of home: internet, video chat capability, laundry, cooking, and space to relax."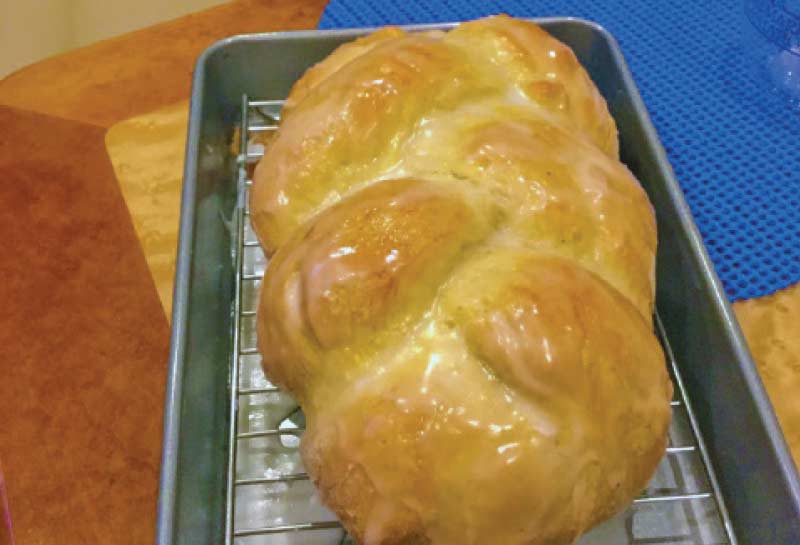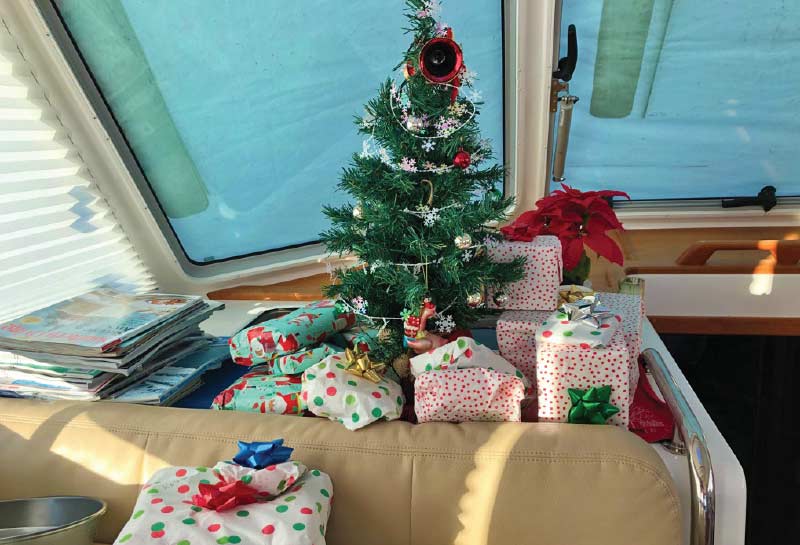 "True cruising" included baking bread and celebrating holidays aboard.
Sunshine for the Winter
Exiting the river system in Mobile Bay, Alabama, the Denisons stopped at a marina service yard to have their Back Cove 41 inspected by a diver. Having heard many stories of running gear and prop damage from other "Loopers" due to debris and shoaling in the river systems, Bill and Amy were relieved to find everything was still in great condition. The single shaft and rudder at the centerline of the boat coupled with a draft of just 3' 9" helped the MAR-KAT make this incredible journey unscathed.
Back underway, the Denisons and their Back Cove 41 plotted east along the Florida Panhandle to Carabelle before making the eight hour jump through open Gulf waters to Tarpon Springs. The Denisons were returning to some of their favorite spots in Southwest Florida, where their cruising adventures had begun over twelve years prior.
Boca Grande, Charlotte Harbor, Cayo Costa, Pelican Bay, Sanibel and Captiva Islands and downtown Fort Myers are some of their favorite spots along the Florida west coast. "We love running the dinghy through the salt marshes and mangroves and lowlands to visit out of the way places," Bill explains. They also anchored up near the Ding Darling Wildlife Refuge on Sanibel Island to experience the many birds and marine life.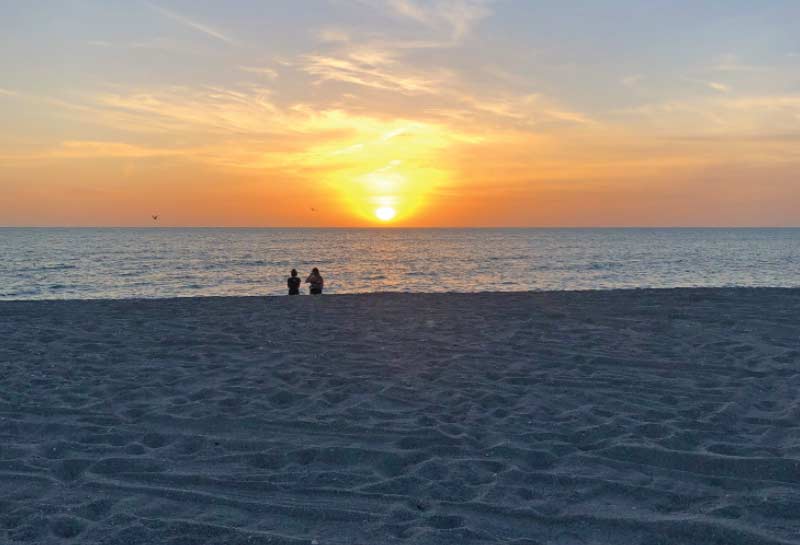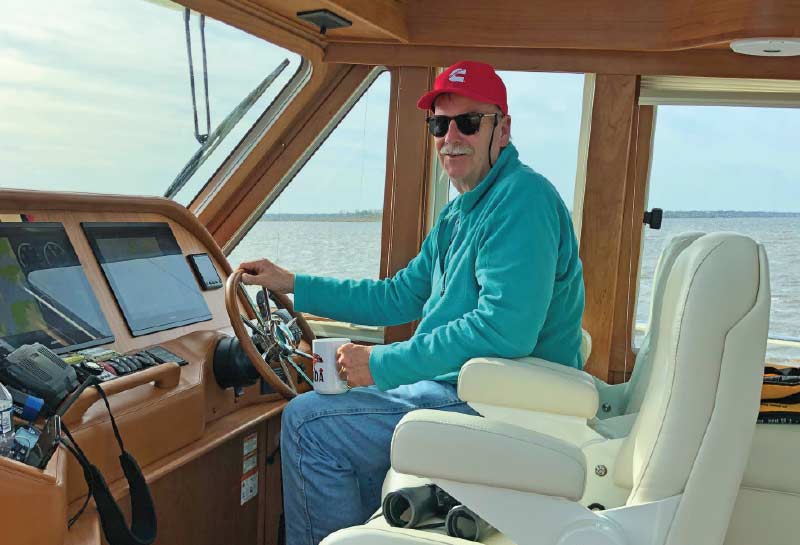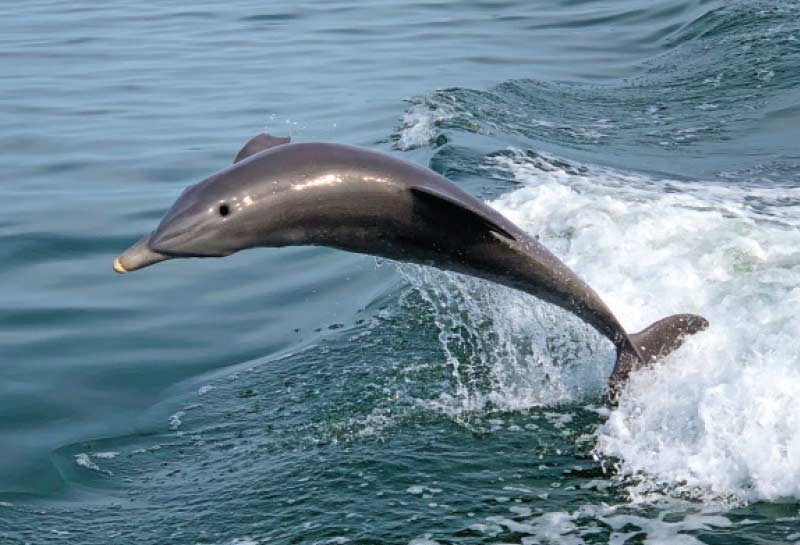 After their long summer adventure Amy and Bill were ready for a little downtime. They spent the winter in Southwest Florida, still enjoying some exploration while based at the Edison Ford Marina in downtown Fort Myers. Their Back Cove 41 and its fully equipped galley even played host to a wonderful Thanksgiving feast with new friends. "We made a full dinner on board with turkey and the fixings," Amy recalls.
After the New Year, they swung further south to Key West and stayed on neighboring Stock Island for a while before beginning the trip back north along the east coast. After a nearly year-long adventure, the Denisons returned to their home port in April of 2019.
Next Boat, Next Adventure
Although Bill tells us the Back Cove 41 was the perfect boat for The Great Loop, they were ready to move up and had their eye on Sabre. Chris Hall Jr. once again helped the couple find their next cruiser: a new Sabre 48 that Bluewater had taken delivery of as a stock boat.
"Bluewater did a great job outfitting the boat," Bill exclaims. "Our new 48 came well-loaded with nice equipment including an electric sunroof in the salon and a cockpit Sureshade." This Sabre 48 also included the Garmin/Volvo Glass Cockpit system with auto pilot. Once delivered, Bluewater Yacht Yards in Hampton managed the installation of AIS, Garmin Radar, Sirius/XM weather and radio and a depth sounder.
Once fully outfitted, the Denisons departed the Hampton Yachting Center on January 17, 2020 with the all-new MAR-KAT for a shakedown cruise to Key West, arriving just before the Superbowl in February. They holed up on Stock Island for a month, enjoying the warm Florida Keys winter before heading back home in time for the first day of spring.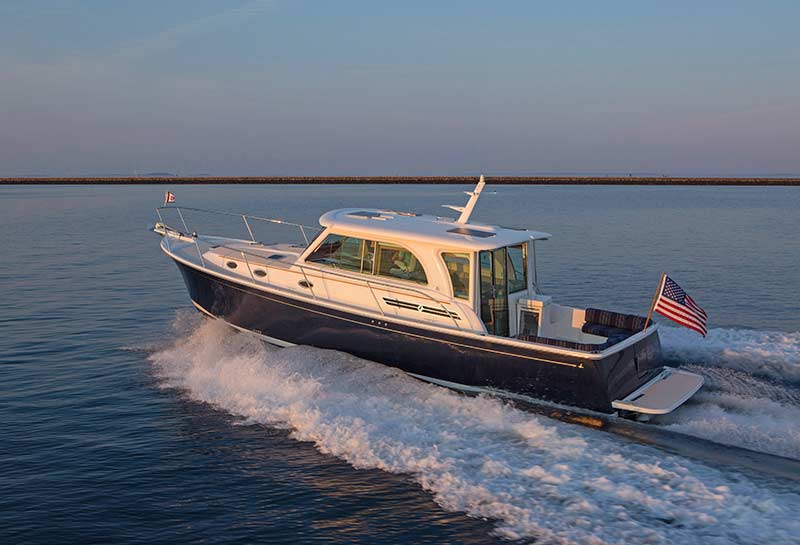 Back Cove 41
LOA:

46′ 6″


Beam:

14′ 0″


Draft:

3' 9"


Fuel Capacity:

400 gal.


Water Capacity:

160 gal.


Holding Tank:

55 gal.


Displacement:

29,500 lbs.


Power: Single Cummins QSM 11
@ 715 hp
Configuration:

Conventional Shaft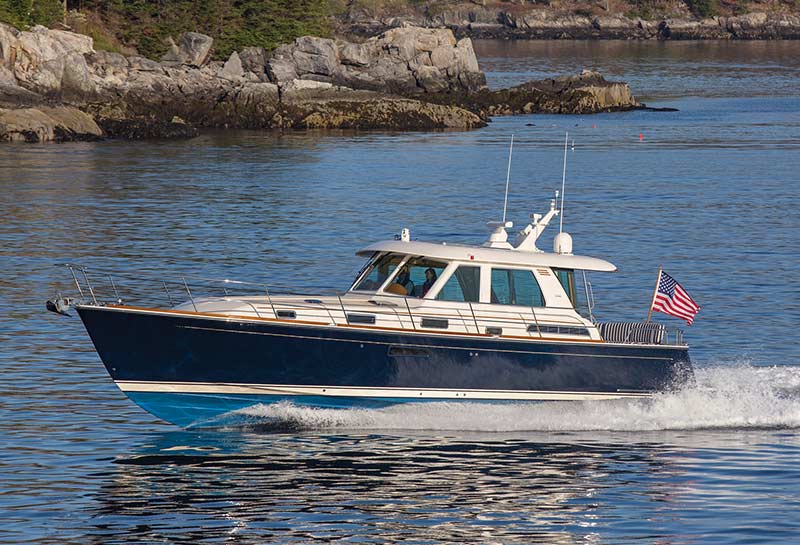 Sabre 48
LOA:

52′ 3″


Beam:

15′ 4″


Draft:

4' 1"


Fuel Capacity:

525 gal.


Water Capacity:

160 gal.


Holding Tank:

70 gal.


Displacement:

37,500 lbs.


Power: Twin Volvo Penta D8s
@ 550 hp ea.
Configuration:

IPS15-700 pod drives
"Sabre and Back Cove build really solid boats. They're very reliable and the Maine craftsmanship is like no other." Bill continues, "Docking with the [Volvo Penta] joystick control on our new Sabre is a breeze!" New adventures planned for their Sabre 48 include the Bluewater Summer Cruise in July followed by a slow cruise up the Potomac River to Alexandria and our nation's capital. Their bucket list also includes the other two Great Lakes. "We are planning to transit the full Erie Canal to Lake Erie and head West to Lake St. Clair and up into Lake Huron to make it through to Lake Superior," checking all of them off their list, Bill explains.
With a new boat, and the support of Bluewater's sales and service teams, Amy and Bill Denison can continue living their cruising dreams, while we look forward to hearing about them!