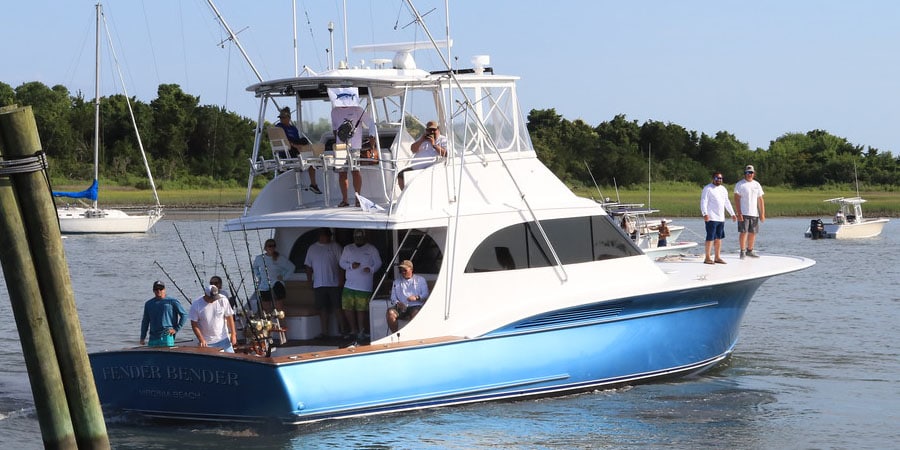 Big Rock Tournament Wins for Fender Bender and Carterican
Congratulations to our friends aboard the Jarrett Bay 55, Fender Bender who shook up the leaderboard after lines out was called on the final day of fishing The Big Rock Blue Marlin Tournament with a 514.3 pound blue marlin, which was good for second place awarding the team with over $262,000. Bluewater service customer Carterican was the first team to boat a blue marlin over 500 pounds in the Fabulous Fisherman Category which provided for a half million dollar payout. Their 500.9-pound blue marlin also landed in third place on the leaderboard providing the Morehead City team with a total payout of $634,000! William Farrior also won top Junior Angler with 525 points aboard his dad's Viking 55, Job Site.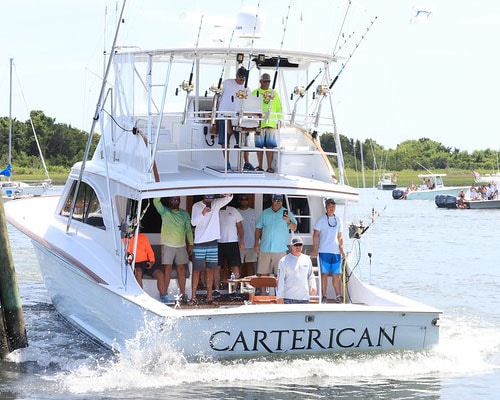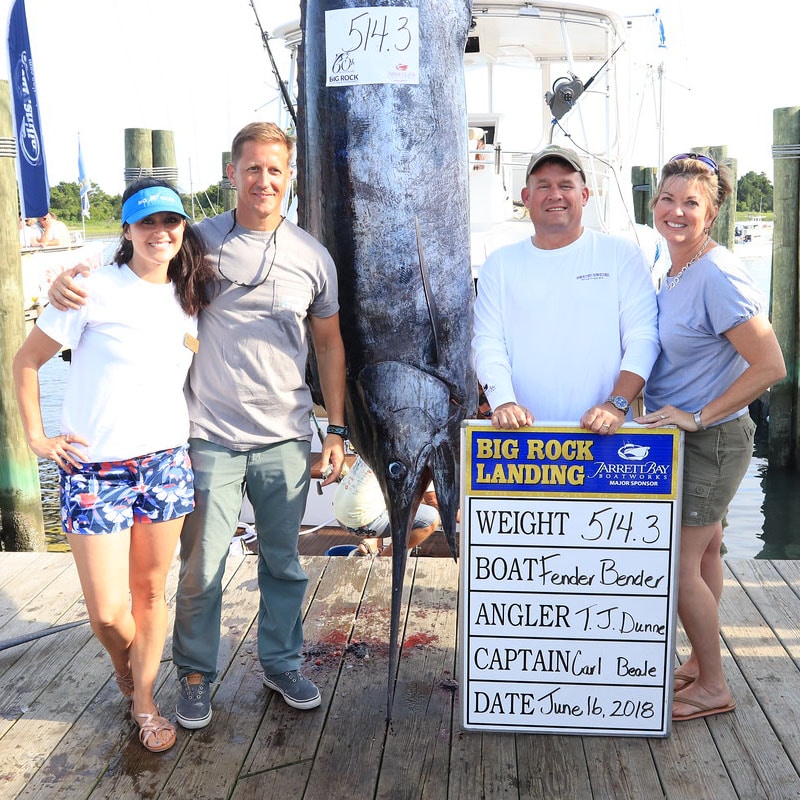 Semper Fi
U.S. Marine Col. T.J. "Bucket" Dunne was the angler for the winning blue marlin aboard Fender Bender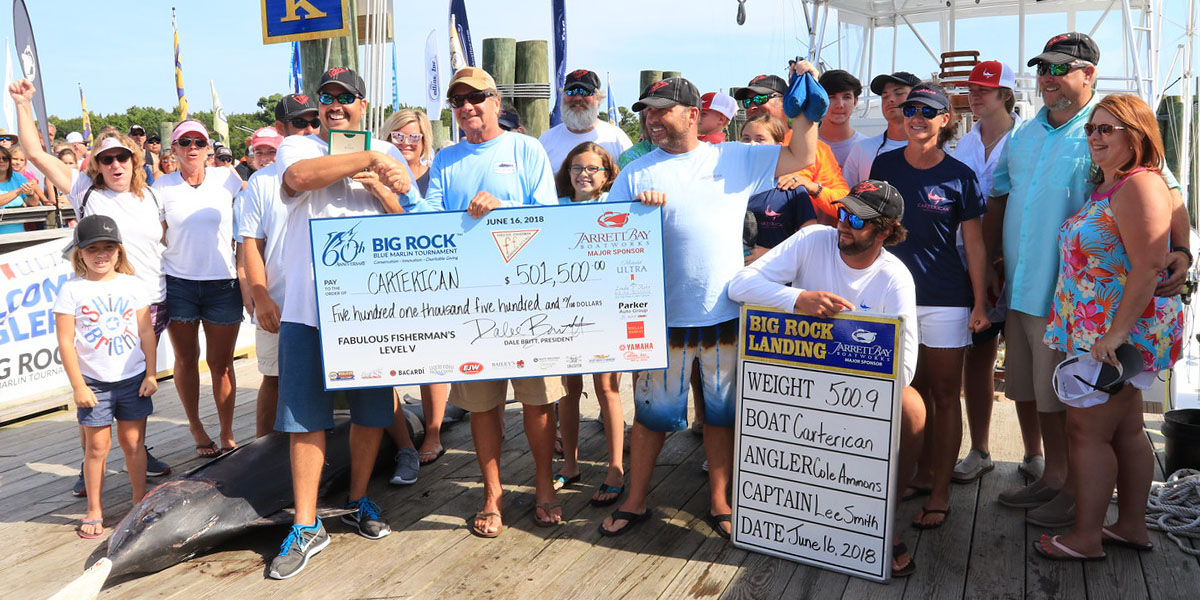 Fabulous Fisherman
Carterican boated the first blue marlin over 500 pounds in the Fabulous Fisherman (Level V) category which offers a sweet $501,500 payout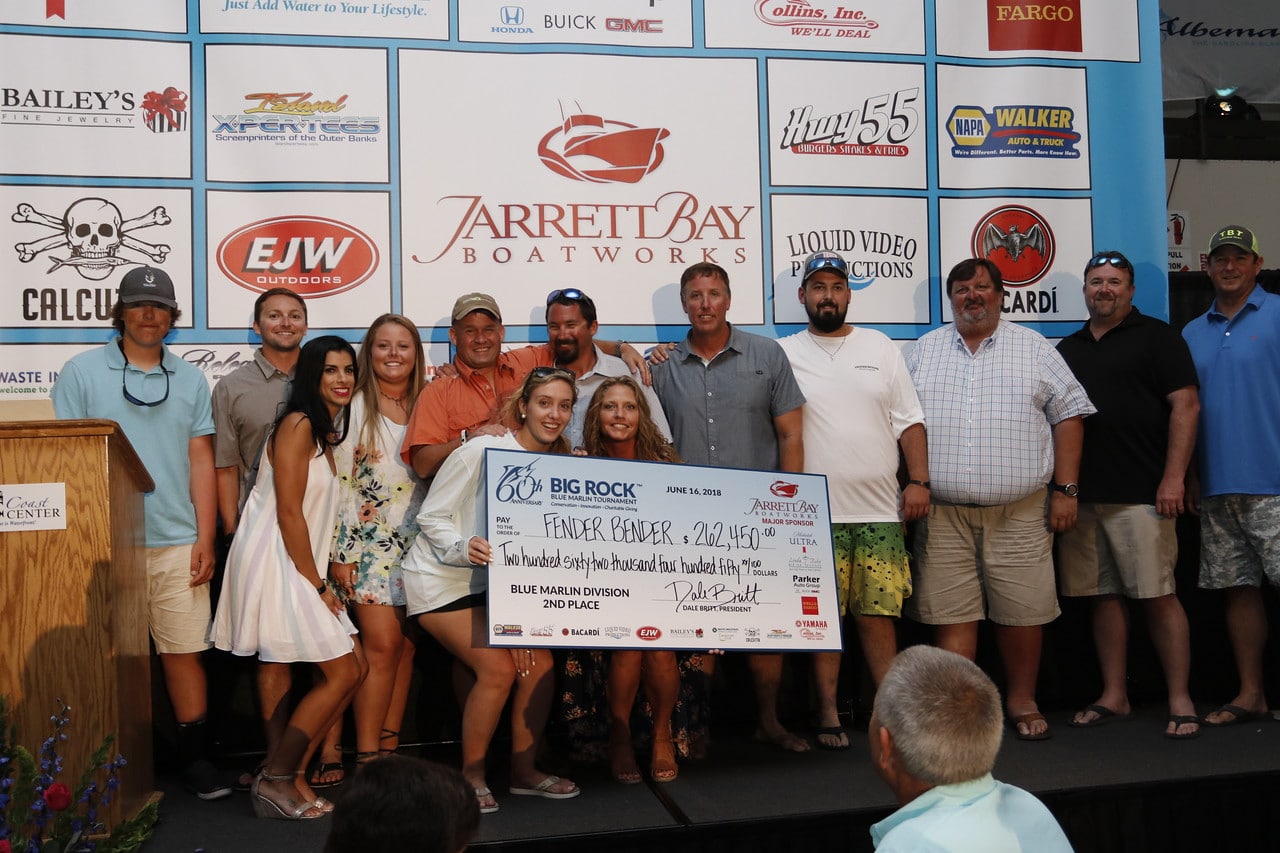 Down to the Wire
Fender Bender hooked up with only minutes to spare in the last day of the 60th Annual Big Rock and boated the second heaviest fish of the tournament worth $262,450!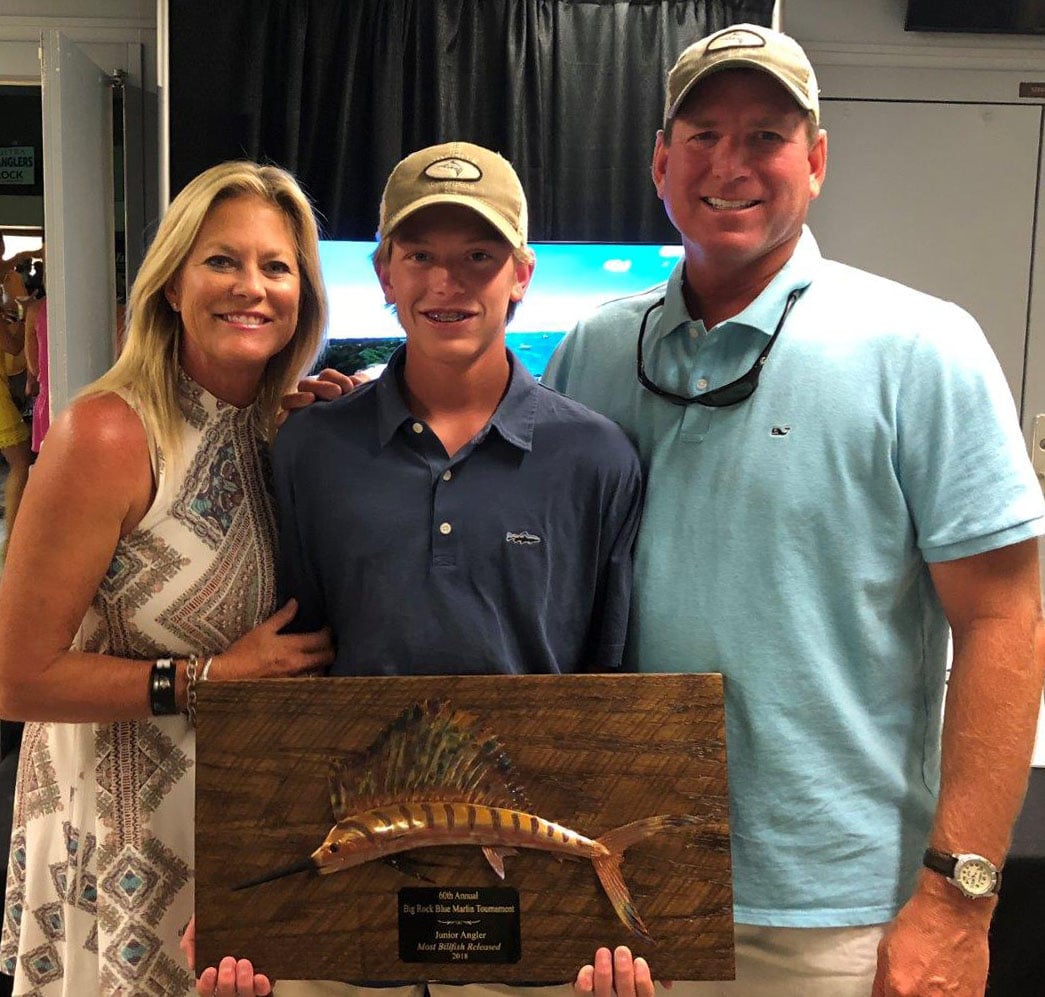 Final Round
William Farrior won Top Junior Angler fishing aboard his father's Viking 55, Job Site. At age 16, William will age out of the Junior Division by next year.