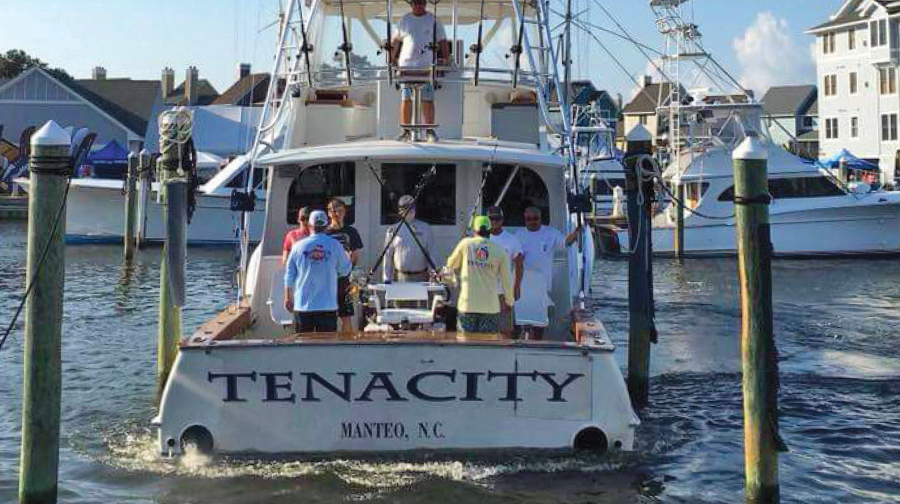 Bluewater helps Tenacity Sportfishing Become a Reality
Matt Lisagor was hooked on charter fishing at the age of 18 on a trip aboard the famed Tarheel out of Oregon Inlet, North Carolina. At the time, thoughts were running through his head to change course and become a charter captain, but young Lisagor was in college and on a different path. There was no way to see at that moment, as a young adult, the opportunities that would arise years later.
Although Lisagor and Bluewater's Scott James both grew up on the Virginia peninsula near the Chesapeake, they did not meet until spring of 2005. James sold Lisagor a 26′ boat which kick-started a friendship. "Scott is great," Lisagor boasts. "We enjoy fishing, joking around and have great conversations."
Lisagor's love for fishing had him out on the Chesapeake Bay as often as possible with an occasional open water adventure. He would also vacation to the Outer Banks for charter fishing when time allowed. Aside from fishing on the Tarheel, Lisagor also enjoyed offshore trips with other Outer Banks outfits including our own Harvey Shiflet's Outer Limits and Barry Sawyer's Waste Knot.
Opportunity Knocks
After 10 years of fishing his Glacier Bay, Lisagor was ready for a change. James helped with the sale of his boat and the purchase of an Albemarle 32. Plus, with the frequency of trips to the Outer Banks increasing, Lisagor and his wife decided to buy a home in Kill Devil Hills for vacationing. Now, Lisagor was able to run his boat down the sound and out Oregon Inlet for long weekend fishing adventures.
During one of his trips to the OBX, a young charter boat captain out of Pirate's Cove mentioned the idea of starting a fishing charter, since it was clear Lisagor fished nearly every weekend. Matt flash-backed to his youth and being bitten by the offshore bug on that very first charter trip. Years ago, he didn't think it practical to become a charter captain, but could he now get involved in a different way?
"Scott has the utmost integrity of anyone I've ever met," explains Lisagor. "I would trust him over anyone." More than just a close friendship, Lisagor has often sought advice from James—especially about boats. James went to work almost immediately, searching for the ideal rig to launch a charter fishing business with. A recently updated 60' Blackwell was found in New Jersey and the duo set course to see the boat at once. "Scott was pivotal in the deal making," Lisagor recalls.
"My wife and I are incredibly determined in everything that we do," he explains. So that's how Tenacity Sportfishing was born. The operation is based near Matt's favorite fishing grounds off Pirate's Cove, NC, but also ventures north for events such as the White Marlin Open in Ocean City, MD.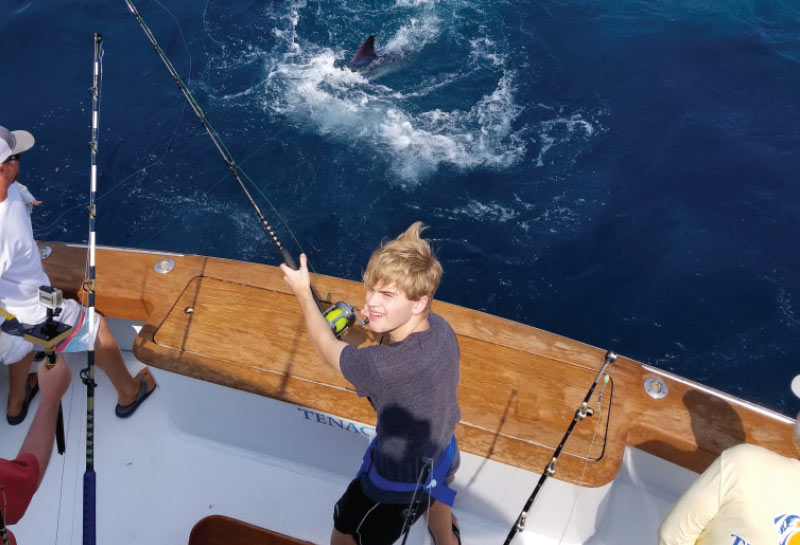 The Lisagor children are off to a great start experiencing the sport of billfishing aboard Tenacity
Ready for Offshore
"The boat is what I would call charter-plus condition," Lisagor said. This 1997 custom 60-footer was originally built as a private boat with with a stateroom, v-berth, crew bunks, and 2 heads, plus a massive salon and galley. Before going on the market, the previous owner had the whole interior redone and upgraded along with a repower to twin MAN V-12s. The boat needed very little to ready her for charter operations.
With a captain and crew, the Tenacity keeps busy throughout the fishing season. Lisagor looks to offer a full experience to every client. "I really want to provide a service like the boats and captains of my young years," Lisagor explains. Even with a busy work schedule in Richmond, Virginia, Lisagor still puts in a lot of hours offshore and focuses on business and marketing development for the charter business.
He also takes time off to fish tournaments and treat family and close friends to fishing excursions. "My daughter caught her first white marlin on the Tenacity," reminisces Lisagor. "And, my son and I caught blue marlins on the same day during the Pirate's Cove Billfish Tournament." He enjoys taking out family members who have never been offshore, introducing them to the sport he loves. Another special offshore trip occurred with James in January 2019. "We went Bluefin tuna fishing and caught two 500 pounders," James recalls. "That's definitely the biggest fish I've ever reeled in," says James.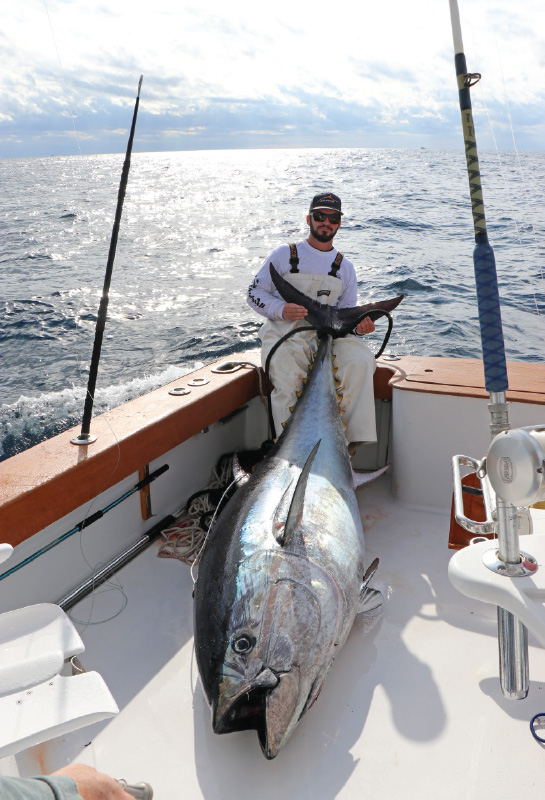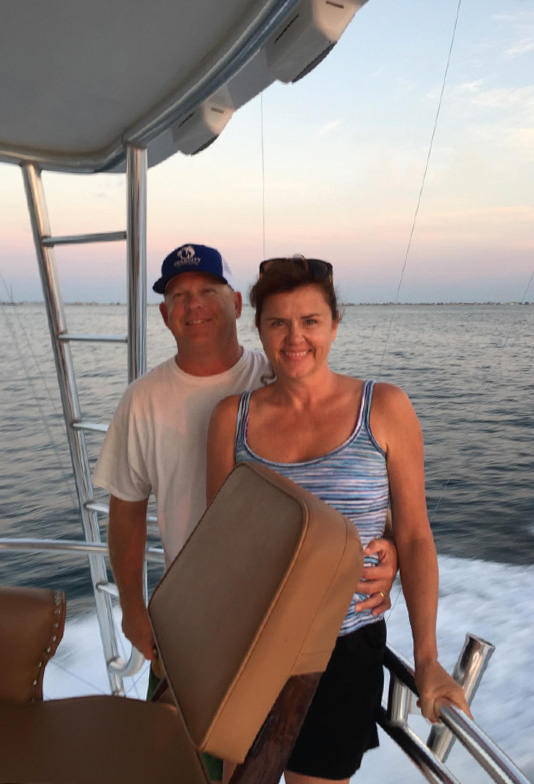 Looking back, Lisagor can see that things worked out just as they should have. He is grateful for all of the experiences he enjoyed charter fishing out of Pirate's Cove throughout the years. Now, leading Tenacity Sportfishing, Lisagor is able to offer exceptional experiences to clients and friends from the same venue. "I did always dream about being a charter boat captain since that first trip, but knew that wasn't the path I was on," Lisagor reminisces. "But, Scott helped me realize that dream in a different capacity with the purchase of Tenacity."
If you would like to fish on the Tenacity, give Captain Tom Baer a call at (252) 423-1001