Over 50 Colleagues Gather for Awards, Presentations & Team Planning at Company's Annual Meeting in Virginia Beach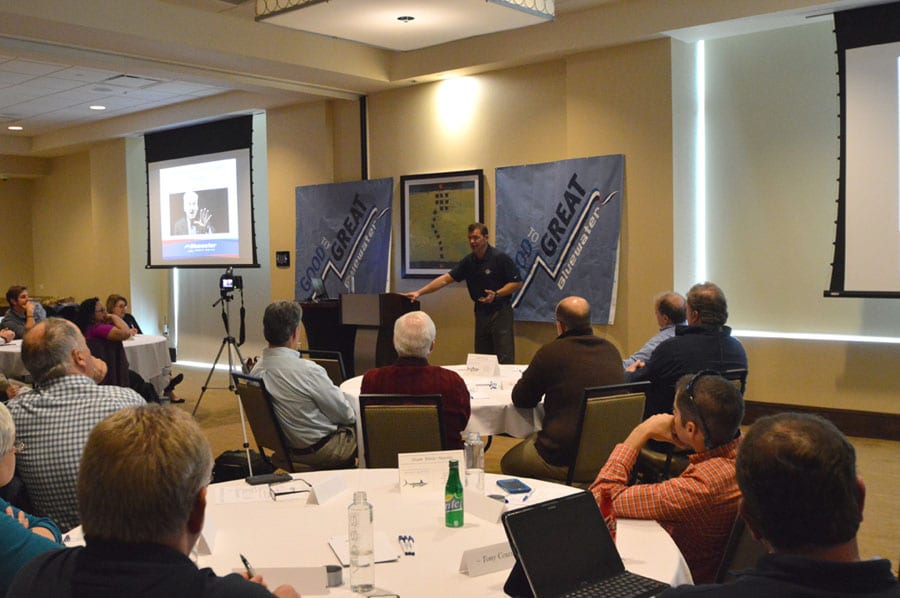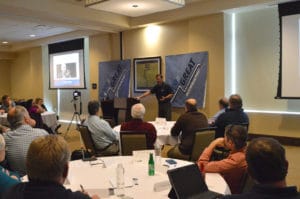 Bluewater recently recognized their top sales team members at a company event in Virginia Beach, VA. With 40 sales professionals, and over a dozen from the management and marketing teams in attendance, Bluewater's ownership engaged everyone in a two-day corporate retreat and planning session at the Oceanaire Resort Hotel.
Beginning Thursday, February 25th, the entire Bluewater team enjoyed a keynote speech from Sam Dantzler of Sam's Powersports and various presentations from Bluewater's leadership and marketing team. Over the course of 2 days, everyone participated in multiple regional brainstorming and planning sessions as well as some well-deserved recreation time at Topgolf Virginia Beach.


After Day 2's fiscal overview & forward-looking presentations from the ownership & marketing teams, the group convened with a host of new models, including the Viking 52 Sport Tower, Cruisers 45 Cantius, Sabre 38 SE, Jupiter 30 and Albemarle 25. The agenda concluded with a 2015 sales awards ceremony dinner recognizing the many talented individuals that comprise the exceptional Bluewater Yacht Sales team.
The following Bluewater team members were presented with the Sales Achievement Award:
Scott Steffy received the Most Improved Team Member award while Chuck Meyers was honored with the Top Gun award for most units sold (32 in 2015). An additional award for this year was designed to recognize team members who go above and beyond for their team and are always available to assist others when asked. This new award – Most Accommodating Team Player – was presented to Jud Black, Scott James and John McDevitt. In addition to being a team player, Jud Black also won the award for Top Broker Sales Overall and Top New Boat Sales Overall which led to him also receiving the Top Sales Overall award.