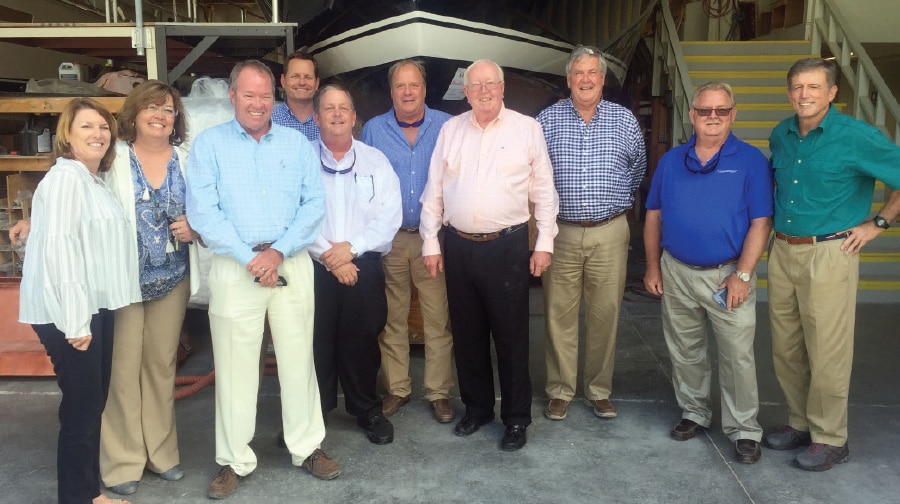 Boat Parents: Sabre Yachts' Unique Twist on Quality Assurance
Known for their exceptional quality and in-house craftsmanship, it's no surprise that the production of every Sabre yacht is closely vetted by the company's workforce of specialists. However, you may be interested to learn that Sabre's extensive Quality Assurance program also includes a more holistic approach. Every boat built at the company's factory in Raymond, Maine is assigned a "boat parent" who is charged with following it from start to finish throughout the manufacturing process. The interesting thing is that this observer does not necessarily have any boat building expertise (though most do)—this role is all about viewing the boat's progress through the eyes of the consumer. Every member of the organization, including the CEO and design team, serves to oversee a Sabre yacht in this way at some point. The goal is to examine their assigned boat as a customer might, not as a lead designer or head of operations for the company.
Kevin Burns, Vice President of Design & Product Development describes the process, saying, "I'm going to walk out to the production floor and look at my boat. I am going to ask questions, look over the boat thoroughly and be as discriminating as a customer would." All purchased parts and sub-assemblies are checked as they enter production by specific Quality Assurance personnel and by the boat's parent. All of Sabre's suppliers are chosen for their superior reputations and product excellence. By the time it reaches the end of the production line, each boat has been given a 600-point inspection over six separate stages.
This is a remarkable commitment which benefits every future Sabre boat owner. Burns explains, "Every new boat we build is a chance to make someone a customer for life. When an owner is ready to get their next boat, hopefully they will return to Sabre Yachts. Customer feedback is extremely important to us and we take it very seriously. We enjoy learning what the customer has owned previously and what they want in a boat, as this is paramount to new product development and future marketing efforts for Sabre."