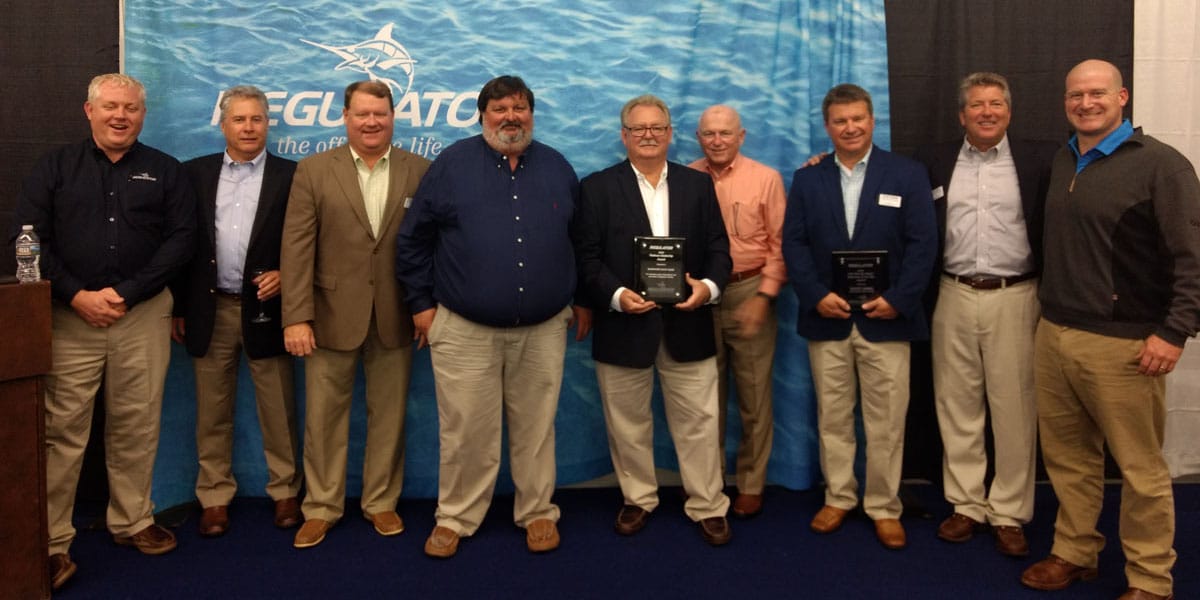 Pictured from left to right: Regulator official, Scott MacDonald, Troy Waller, Hank Sibley, Jud Black, John McDevitt, Scott James, Jim Dean & Regulator official
Bluewater Yacht Sales has once again received the prestigious Platinum Dealer Award from Regulator Marine. This is an amazing testament to our incredible team of Sales Professionals, Assistants and Management – we are so grateful for all of their efforts each and every day to represent our new model brands and our company with the utmost integrity and experience. We would also like to congratulate our own Scott James who won the Mid-Atlantic Salesman of the Year Award!
These awards were presented during the Regulator Marine University – an annual multi-day training event that brings dealers from near and far into Edenton, North Carolina where the Legendary Ride is conceived and built.
Regulator President & CEO, Joan Maxwell with Sales Professional Scott James, recipient of Mid-Atlantic Salesman of the Year