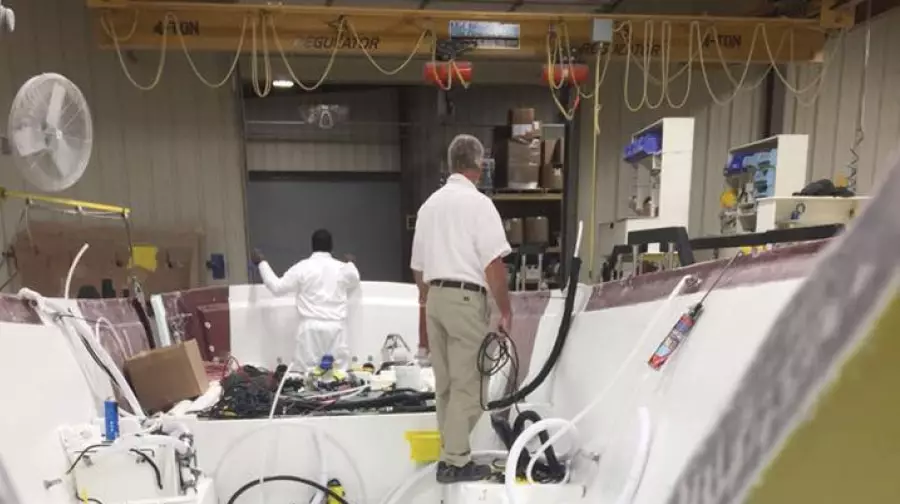 Expanding the Regulator Knowledge Base
No salesperson can become a brand expert overnight. With technology quickly advancing in the marine marketplace, one of the best ways to keep up is through frequent product training and on-the-water experience. Bluewater's passionate brand ambassadors always enjoy brushing up on the latest construction techniques, boat options and gadgetry. As a result, they also jump at the chance to attend training events offered by our manufacturing partners.
One such training is the annual Regulator Marine University (RMU). This multi-day event is filled with presentations, product updates and hands-on tours of the factory floor, where Regulator boats in all stages of construction are on display. "Our sales team always benefits greatly from this event. Regulator is an exceptional partner, and we always come away energized with inside knowledge of the latest improvements that they have prepared for the upcoming model year," explains Bluewater Partner Jud Black.
The training typically concludes with an awards ceremony to recognize Regulator's top performers throughout their international dealer network. Bluewater Yacht Sales once again received the prestigious Platinum Dealer Award from Regulator Marine for top sales in 2017. This is a strong testament to Bluewater's incredible team of sales professionals, assistants and management group. President Jan Boone adds, "We are grateful for all their efforts each day, as they represent our company and new model brands with integrity and experience."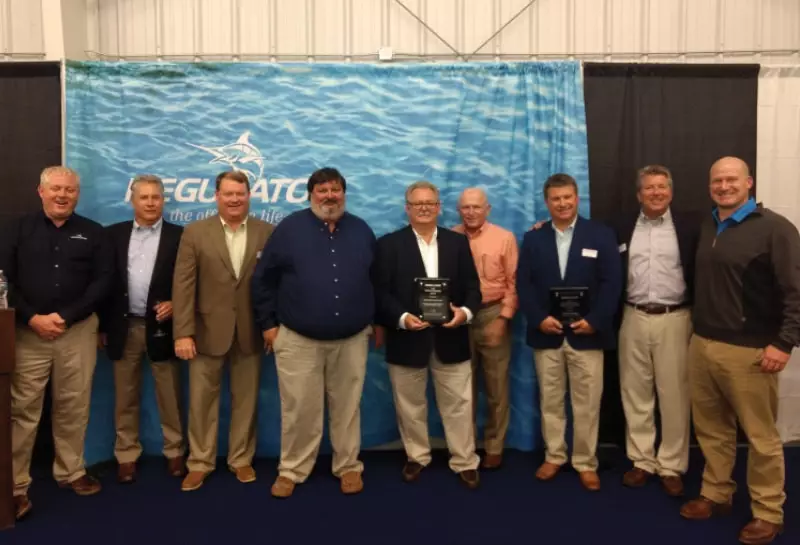 One of Bluewater's own top performers was also recognized during the Regulator awards ceremony. Scott James was awarded the Mid-Atlantic Salesman of the Year Award. Scott is tireless in his efforts, working to close many sales each year. While continually adding to his client base, he is also always willing to lend a helping hand to his teammates. This award is well deserved and further speaks volumes to the strength and passion of our sales team.