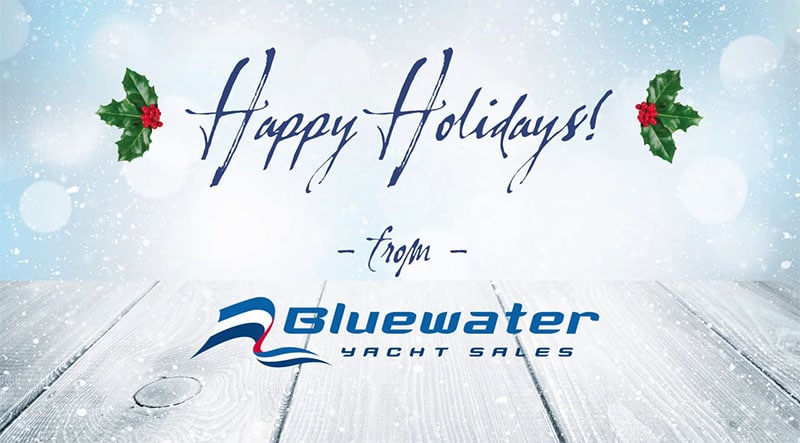 As we come to the close of 2014, all of us at Bluewater want to thank you for being a part of our success and wish you and your family season's greetings and a happy and prosperous new year.
As the marine industry has grown, we have expanded opening new offices, expanding our territories, and staff, as well as ensuring we have new product as we head into 2015.
As you plan for your New Year we hope you will join us for the VIP events from Viking and Princess Yachts in South Florida, and the Miami and Palm Beach Shows. We thank you for your continued trust, support and friendship, as our success would not be possible without all of our loyal families of boating enthusiasts. Happy Holidays from the Bluewater family!