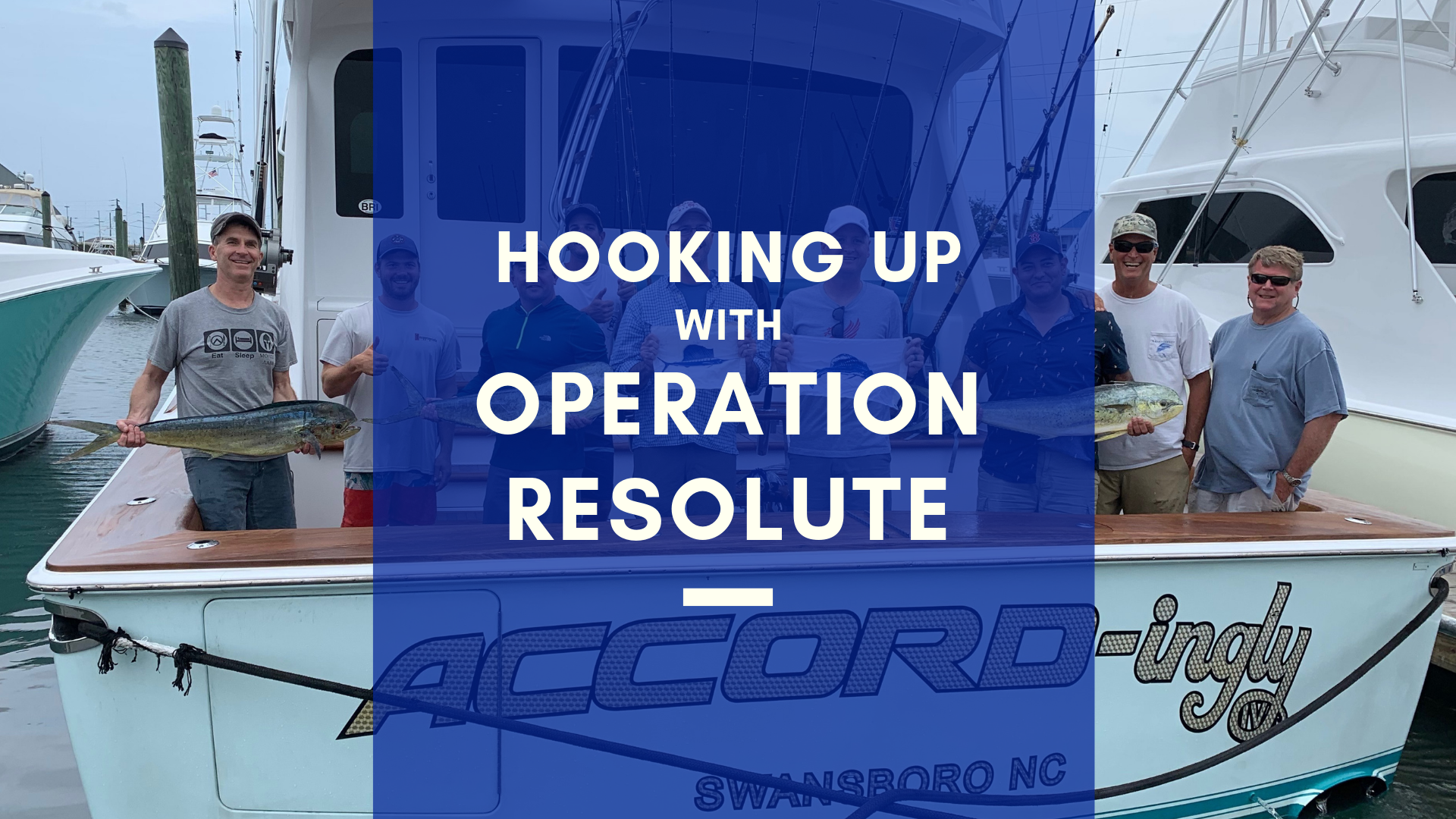 On June 5th, 2019, a group from Operation Resolute paid a visit to Morehead City, NC for their annual sportfishing excursion. Operation Resolute is a North Carolina based non-profit, dedicated to serving active duty military Chaplains and Servicemen through outdoor activities. Their goal is to support those who serve by helping them get away from the pressures of their work so that they can focus on appreciating nature and bonding with their families.
Operation Resolute director Joel McDaniel and the owners of the Viking 76' Accordingly IV have teamed over the last three years to take servicemen fishing off the coast of Eastern NC. But this group is not just looking for an everyday fishing experience – they are after some of the most prized sportfish in the region. The According IV, captained by Bluewater Yacht Sales Professional Peter DuBose, set out alongside Captain Todd Smith of the Viking 60' Triple S for a beautiful day of fishing with a great group of participants.
Several Servicemen came out for the day, and one participant even brought his six-year-old son for his first ever trip offshore. Captain DuBose said "it was special to take a six-year-old out for the first time. This group is some of the most unselfish and appreciative people you will ever meet". Both boats had strong success, bringing in several dolphins and two nice sailfish. The action really started to heat up in the afternoon when the marlin bite began; the crew aboard the Triple S was able to catch and release a blue marlin, which was a special experience for everyone aboard the boat.
After the boats got back to the docks, both Peter and Todd were awarded certificates of appreciation and challenge coins from the Chaplains that went along for the trip. One of the soldiers remembered the excursion, saying, "it will be a day we will always remember and we cannot thank you enough for your generous contributions to our military."
Bluewater Yacht Sales is proud to support Operation Resolute in sharing our passion for boating with those who give us the freedom to do so. For more information on Operation Resolute, or to learn more about how you can help this organization, visit operationresolute.org or contact Joel McDaniel at [email protected].