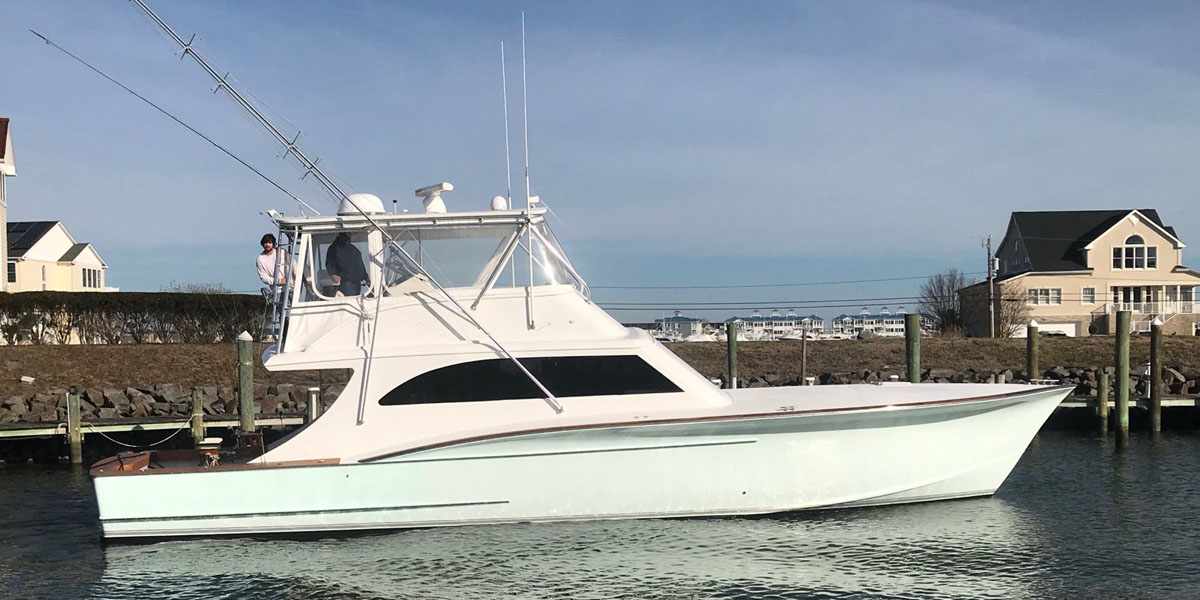 Bluewater Plays a Role in Family's Boating Legacy
John Conrad would tell you that he was born into boating. "My dad always had boats, and I began working on boats as a teen and young adult," he says. About twenty years ago, Conrad bought his first boat and has steadily moved up the rungs ever since. One of his first notable boats was a 36 Luhrs which was followed by a 34 Scout. As Conrad began purchasing and selling larger boats, he realized he needed an advocate to ensure his best interests were kept throughout the deal. Enter Bluewater's Jeremy Blunt.
Conrad and Blunt's friendship began well before the need for an experienced boat broker arose. "I met Jeremy in the fishing community around Sunset Marina in 2000 and we've been close friends for many years," Conrad explains. Blunt is also involved with the Ocean City Marlin Club and is a tournament-winning charter captain. The two have fished together several times out of Ocean City.
"Boat transactions with Jeremy are pretty seamless. He does a really great job," Conrad exclaims. His first boat purchase with Jeremy allowed him entry into the Custom Carolina crowd with a 43 Gillikin. Inevitably after some time passed, he decided to go bigger, and Blunt was once again at the helm of selling Conrad's current boat as well as targeting the next one.
After owning several sportfishing boats and honing his skills offshore, Conrad had a solid vision and list of criteria for his next purchase. "I definitely wanted to stay with a Carolina boat after owning the Gillikin," Conrad recalls. Blunt located a 55' Blackwell on the pre-owned market and Conrad was immediately enticed. "The boat already had a mezzanine cockpit setup in place and the Cat engines were a big draw," Conrad stated.
The typical buying process went into full effect with a contract, survey and all the assorted paperwork that goes with it. Although Conrad travels for his job and was not always immediately available for completing the necessary paperwork, Bluewater's team of Sales Assistants and our specialized documentation department helped streamline everything with electronic docs and signatures. Conrad tells us, "Working with Bluewater and with the electronic paperwork made everything go smooth."
Just as Conrad inherited his love for boating and fishing from his dad, he also sought to honor his boating legacy by carrying on the name of their family boats growing up: Three J's. This name originated because Conrad, along with his mother and father, all have names beginning with the letter J. The 55 Blackwell, along with Conrad's two boats that preceded it have been adorned with an adaptation of the original name that is now: Gret's Three J's. "This is for my wife Gretchen, me-John, and my 2 sons, Jace and Jackson," Conrad explains.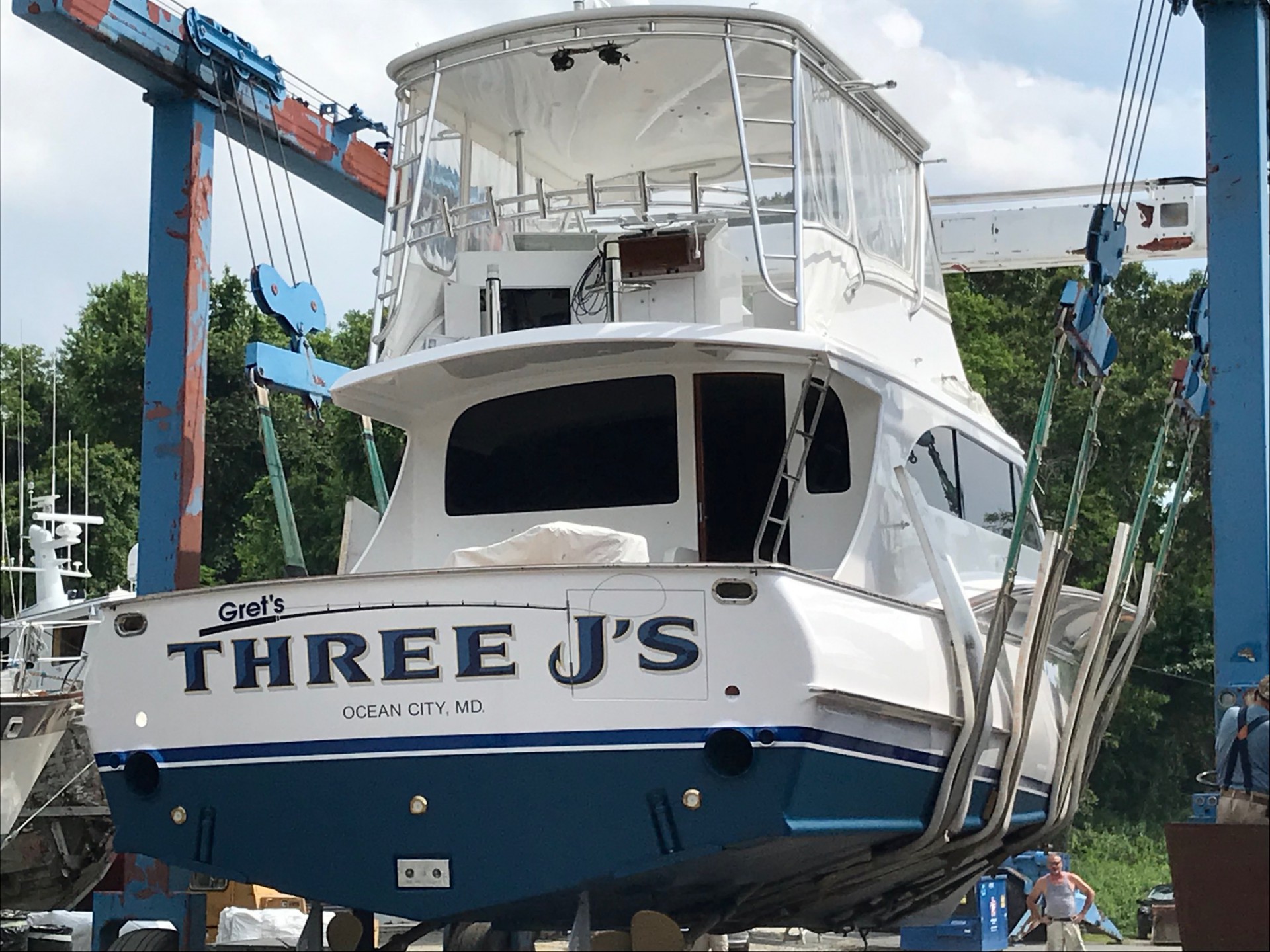 After taking delivery of the 55 Blackwell in late 2018, Conrad updated the boat with fresh paint, new Eisenglass and some other TLC, including applying the new name to the transom. Now back at his home port of Ocean City, Conrad is looking forward to an exciting tournament season that may include the White Marlin Open and the Mid-Atlantic 500. He also enjoys hosting groups in the smaller events around Ocean City including lady angler and children's tournaments.
The 55' will prove to be a great upgrade from the previous Gret's Three J's, providing more space for family and friends, including Conrad's two sons. It will also allow for more travel outside the Ocean City and Chesapeake Bay region, plus extend the fishing season. "We plan to travel down to North Carolina and have our eyes set on Big Rock 2020," exclaims Conrad.
John Conrad's nearly twenty-year relationship with Bluewater's Jeremy Blunt has been an important piece of Conrad's growth as a fisherman. "It has been really cool for me to see him [John] and his friends evolve with each boat and become better and better fisherman over the years," Blunt exclaims. It's also special that Conrad carries on the family boat name with his sons aboard, continually strengthening their fishing expertise.