Mid-Atlantic Tournaments Offer Up World-Class Marlin Fishing
by Dave Ferrell
While more and more sportfishers are heading off for billfish hotspots in the far flung reaches of the globe, the spectacular billfishing occurring each summer on the Mid-Atlantic Coast has a lot of boats coming back home for the spring and summer tournament season. Fueled by a strengthening economy, lower fuel prices and unreal fishing over the last four or five years, the tournament scene right here at home has exploded, and every captain and crew worth his salt wants a piece of the action. A well-run tournament benefits an entire community by bringing in several hundred participants and crewmen who all need places to stay and things to eat and drink. The economic impact of these events is immeasurable.
These tournaments also give world-class crews a chance to see how they stack up against their fellow fishermen, and win or lose, you can rest assured they are all keeping score! With that said, most of the participants in these events care far more about the excitement of participation and the chance to hang out on the docks with good friends that share their passion for chasing big fish on beautiful boats.
Cape Fear Blue Marlin Tournament
Kicking off the billfish season on the Atlantic Coast, the Cape Fear Blue Marlin Tournament celebrates its 44th year in 2017, making it one of the longest running tournaments in the United States. A tournament that's been around for the better part of half a century must be doing something right and Tournament Director John D. Riggs says that the Cape Fear Tournament "is homegrown. We like good fishing and good times! We still run this event much like they were run back in the good old days of tournament fishing…nothing fancy, just fun!"
'As part of the North Carolina Governor's Cup Series, the Cape Fear Blue Marlin tournament draws boats from all over the area to get points in the prestigious series. "We have caught some of the biggest blue marlin in the series, and I hear from some people we have some of the best food as well!" says Riggs. Bobby Brown, a tournament director for well over 20 years, takes great pride in keeping the event surprisingly affordable; you can enter all-across the board for just $3,500. The tournament is held out of Wrightsville Beach Marina, but you can also fish out of Morehead City. All fish must be weighed at Wrightsville Beach, however. Last year's winner, the aptly named Pig Rig, secured their victory with a 637-pound blue porker.
www.capefearbluemarlintournament.com
Big Rock Blue Marlin Tournament
I've had the personal pleasure of attending the Big Rock Blue Marlin Tournament on two occasions—about 15 years apart! The first time was as a participant on a 37-foot Riviera and the other was just last year, covering the event for Marlin magazine. One thing you notice right away about the Big Rock is how much all of Eastern Carolina embraces this event. For more than a hundred miles in every direction you'll see billboards on the highway, touting the great times and good fishing that you can experience in this premier tournament.
But there's a good reason for that… few tournaments go out of their way to give as much back to the community as the Big Rock does. Tournament Director Crystal Hesmer explains, "Certainly, the excitement of the tournament building throughout the year, and the camaraderie that participants and sponsors enjoy is not only the key to our success, but why so much hard work is given to Big Rock. However, the charitable, giving aspect is equally as important and really the reason Big Rock exists. The Big Rock Blue Marlin tournament board of directors and staff are focused on producing the best tournament we can and donating the maximum back to our community and state."
With over 170 boats competing for nearly $2 million in prize money, you'd be hard pressed to find a more competitive blue marlin event in the world today. Top crews from all over the globe wind up fishing in the Big Rock and if you have a team that wants to take on the big boys, you should too.
www.thebigrock.com
Pirate's Cove Billfish Tournament
After a few years of one leadership change after another, the Pirate's Cove Billfish Tournament is back in the hands of the fishermen who made it great in the first place … and the change has been well received. According to tournament director Heather Maxwell, the Pirates Cove tournament is the fastest growing event on the East Coast. "We had 72 boats last year, up significantly from what we had in 2014! We are a new non-profit entity since local interests purchased the tournament. We have made some great changes and we have huge dailies worth $60,000 now. We let the fishermen take this tournament back, and now it appeals to everybody," she says. "We will definitely be knocking on the door of a $750,000 purse this year."
Besides the hefty amount of cash on the line, Pirate's Cove is a true family-friendly event. "There's not a whole lot of places you can go where you get this great fishery and the chance to share it with your kids. We really strive to make sure everyone has a great time. We know the winning team is going to have a good time, we want everyone else to enjoy the tournament too." Come down early and you can get into the Alice Kelly Memorial Ladies only tournament that kicks off on August 12-13.
www.pcbgt.com
Virginia Beach Billfish Tournament
Celebrating just its 14th year in 2017, the Virginia Beach Billfish Tournament might be relatively young, but it still brings the old time southern hospitality to the table. And that's one of the main draws to this picturesque spot. "Rudee Inlet is a fairly small inlet," says tournament director Paula Owen, "so it has a real friendly, neighborly feel to it. All three marinas are side by side in the inlet and that proximity provides a great atmosphere for the anglers and crews."
Rudee Inlet also lies smack dab in the middle of some good fishing grounds to both the north and south, so whichever way the bite is happening you don't have too far to go. "We have a 100-mile limit but they rarely have to go that far to find the fish," says Owens. "Most of the boats run about 70 miles."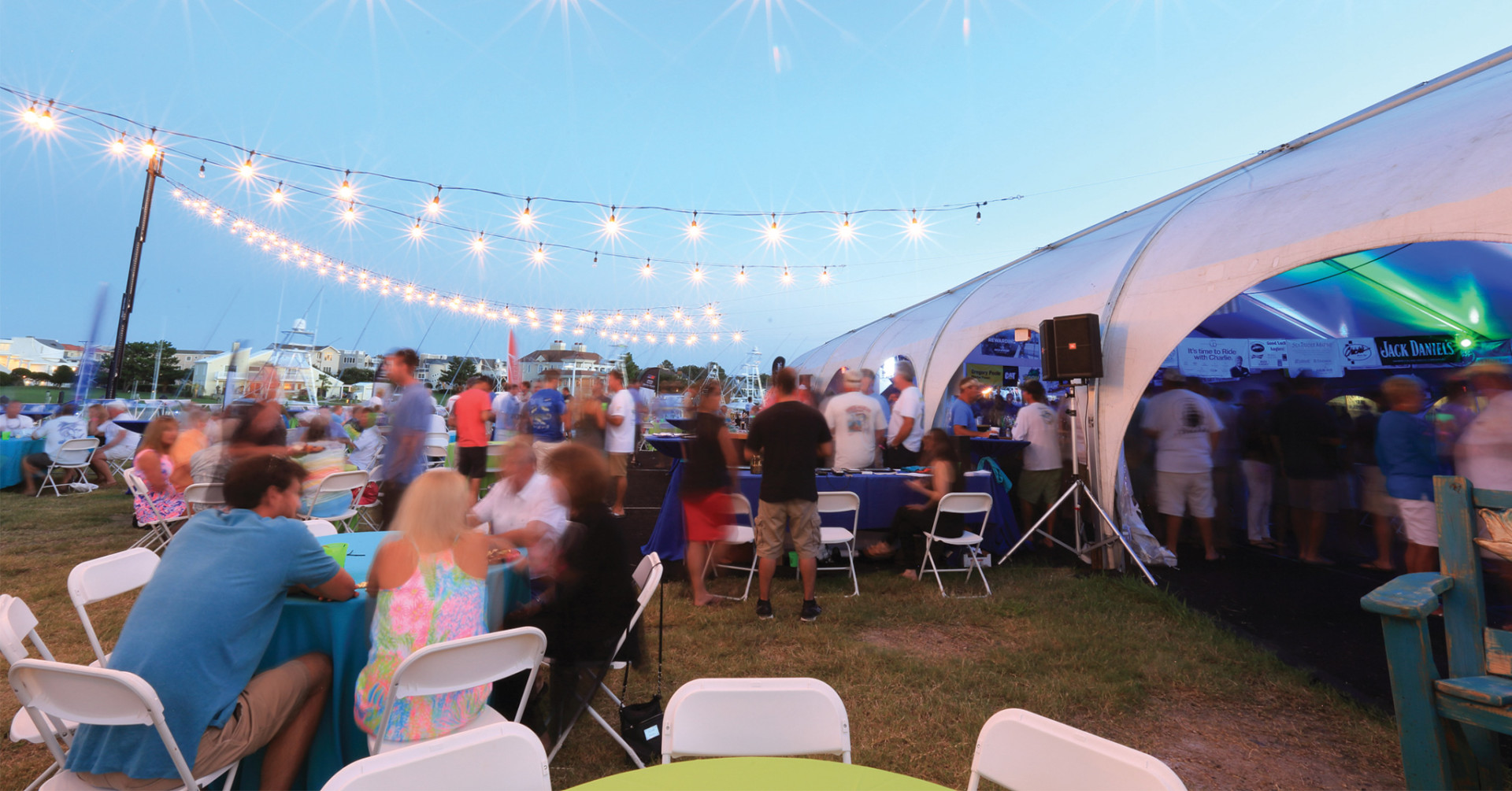 This popular little tournament has a 75 boat cap and there's a waiting list to enter. Those anglers who participated last year get first dibs on the spots. "We cap the tournament to keep everything manageable and fun for everybody. People think we cap it because of slip availability, but the real reason is that it's a space and quality issue. We feed about 1,000 people every night under the big tent!"
This tournament is also a part of the Virginia Beach Billfish Foundation so taking marlin is quietly discouraged. While crews can take a blue marlin over 115-inches, only one marlin in the tournament's history has come to the scales, a 122-inch, 582-pound blue caught on Fortuna in 2004.
www.vbbt.com
White Marlin Open
One of the largest and most anticipated fishing tournaments in the world, the White Marlin Open takes over the entire town of Ocean City, Maryland during tournament week. Billed as "The World's Largest and Richest Fishing Tournament," in 2016 over 300 boats competed for $4.45 million! This fabulous purse brings in a lot of gamblers, and since this is a big-fish-on-the-dock tournament, everybody has a shot at winning. "That's probably our main draw, besides all the money," says Jim Motsko, tournament director.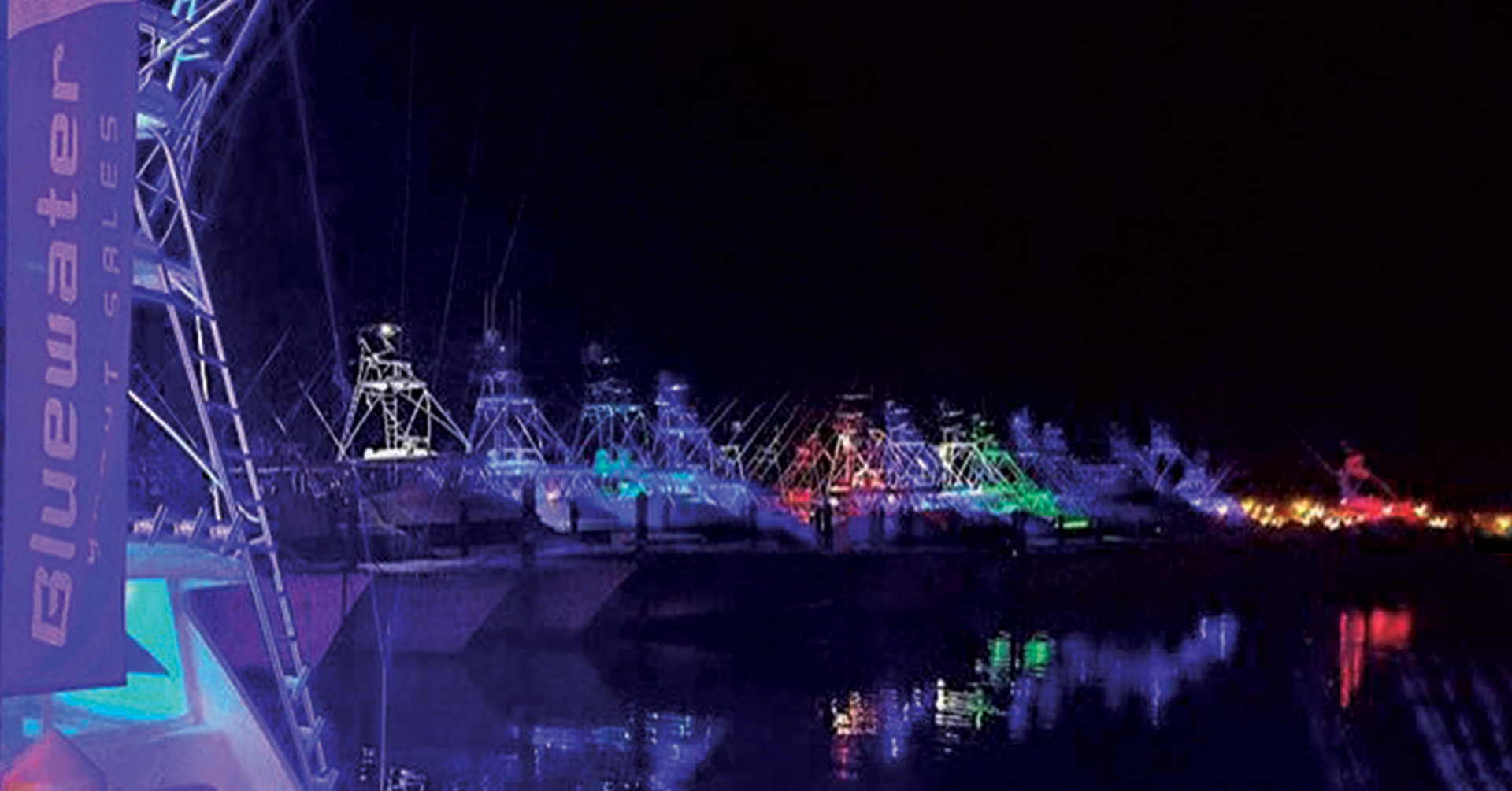 "Anybody can get lucky and catch the big fish. You don't have to be the best angler, have the biggest boat or the best crew…you just need some luck. This keeps the people in that aren't professionals." The largely amateur fleet doesn't have a problem catching them either; last year participants caught over 1,400 fish during the week-long event. "We've been very fortunate to have had some great fishing over the last four or five years," says Motsko. "The use of circle hooks and limited number of long lines operating today probably has something to do with that. Plus, we haven't had any late season hurricanes come through and mess the water up."
The biggest problem facing White Marlin Open participants is securing a spot to keep your boat. "We are already filling up and I have very few spaces left for boats in the 50-foot and over range," says Motsko. "Sunset marina already has a long waiting list, so I'd suggest that boats who can't get a slip to try fishing out of Virginia Beach. I'd like to get some smaller boats in this year as well; they are a lot easier to find slips for!
www.whitemarlinopen.com
Bermuda Big Game Classic
The only tournament on this list that requires foreign travel, the fishing at the other end of your crossing to Bermuda makes every mile worthwhile. And once you get there, the short 10-mile chug out and back to the fishing grounds is a welcome relief. Bermuda is truly the land of the giants and the small fleet here has caught more than its fair share of the grander blue marlin recorded in the Atlantic Ocean. Boats fishing out of Bermuda during the famed World Cup on July 4th have won the event nine times.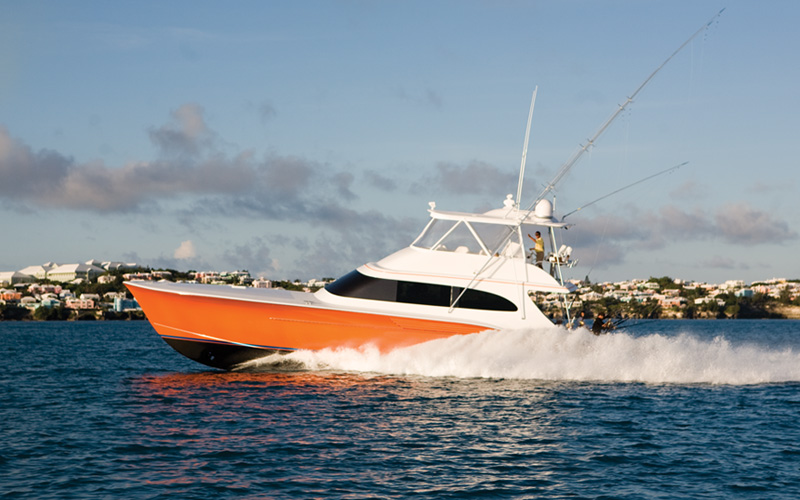 The Bermuda Big Game Classic, now in its 17th year, represents the flagship tournament in the Bermuda Triple Crown Billfish Championship. Tournament Director Dan Jacobs built this event from the ground up at the direction of the tourism board, but the local charter fleet makes sure it stays fisherman friendly. "Bermuda is the jewel of the Atlantic," says Jacobs, "and this fishery, this island and its people are what keep people coming back. There's no greater adrenaline rush in our sport than tangling with a 1,000-pound blue marlin, and we host four events in less than 30 days during July, including all three Triple Crown events with an $800,000 to 1 million in cash and prizes up for grabs."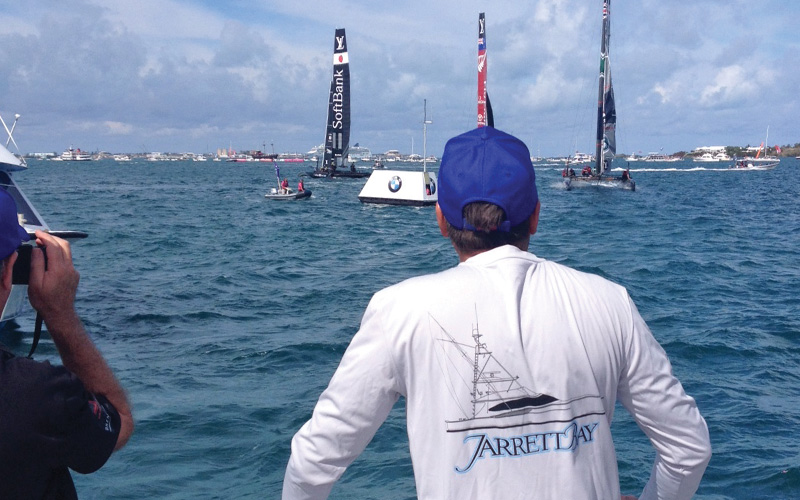 The 2017 event offers participants a special treat: Bermuda hosts the America's Cup sailing races. So this year you can come early and get a front row seat to witness the fastest sailboats and crews in the world compete fiercely for yachting's biggest prize—the oldest trophy in international sport, predating even the modern Olympic Games by 45 years.
www.bermudatriplecrown.com