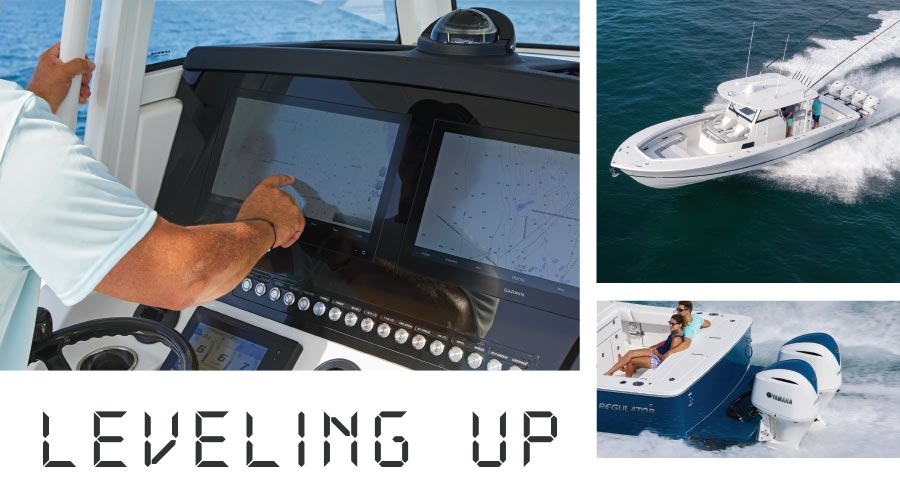 Regulator Updates their Entire Fleet with Strength and Beauty
Typically, incremental model year enhancements and new features are applied to a handful of models in a boat builders' lineup. Each year a new model may be introduced, and a couple customer favorites will receive a fresh look or new features, but it is rare that a full line-up will be upgraded and refreshed in a consistent way. Then again, Regulator Marine has never been known to run with the pack. They're much more comfortable leading the way in quality and innovation for the 23- 41' center console market, as they have been since 1988.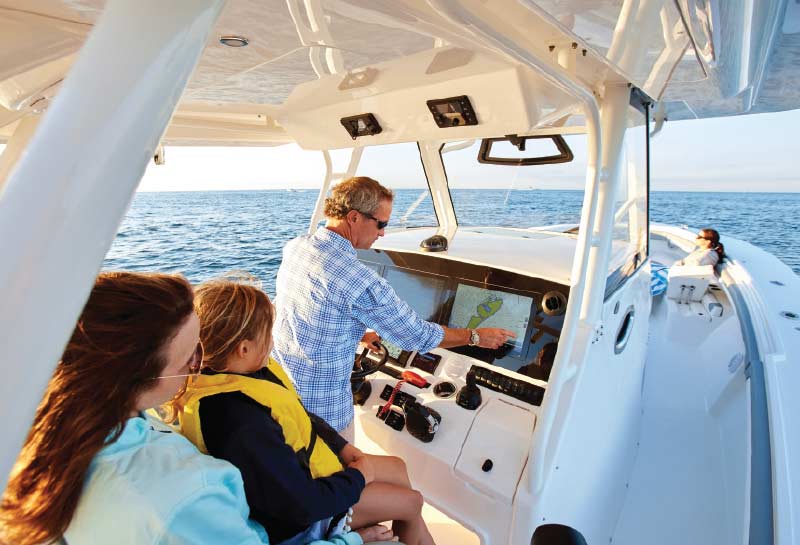 "When we plan the new model year, we really look at what our customers want from their boating experience, and, specifically, what they want from Regulator," said Joan Maxwell, president and co-founder of Regulator Marine.
The 2020 model year (officially launched in summer 2019) brought an impressive host of upgrades and standard features to every model offered by Regulator along with design improvements. The most notable of these upgrades is the new wraparound windshield integrated with their white powder-coated T-top and helm console. Now, there's no mistaking a 2020 Regulator model from any previous year.
"One of the biggest changes is the all new T-top frame with integrated wraparound windshield," explains David Clubbs, Regulator Marine's Engineering Director. "Notice how the new frame tucks in tightly with the console with just four supports. This gives a wider walk-around and better ergonomics, especially when working fish."
Upgrading to the 'Legendary Ride' has never been more enticing.
This is not just a new look but rather an entirely new structure engineered to be stronger and lighter. "The extra shapes in the T-top not only allow us to add more speakers, lights and a SureShade, but also provides strength to the top itself." The underside can also be painted to match your boat's hullside color. Clubbs continues: "We essentially have four longitudinal beams that absorb the loads in the top and channel them down through the powder-coated frame and into the reinforced console."
The upgrades at the helm don't stop there. Every Regulator model now comes standard with a factory-installed Garmin electronics package plus optional upgraded packages from Garmin. Below the flush mounted Garmin screen(s) is a new recessed switch panel with stainless LED push button switches. Visibility and safety have been improved thanks to new molded-in navigation lights and dock lighting that provides more light at the bow.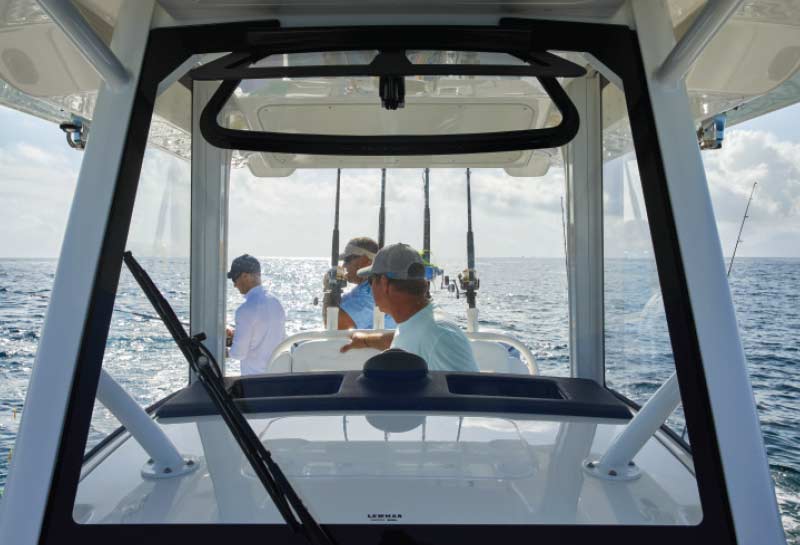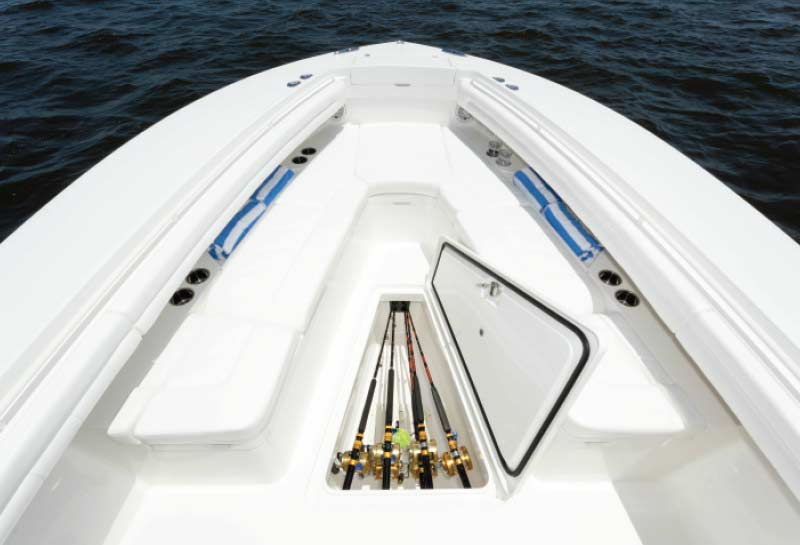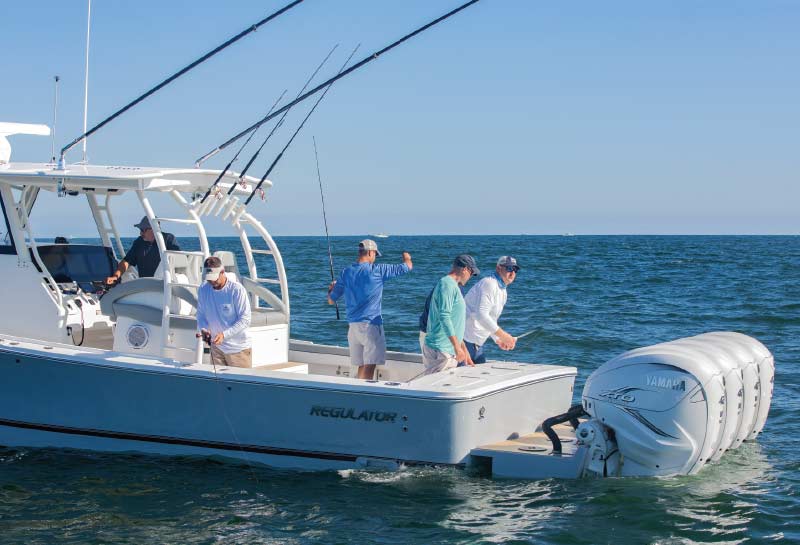 All models from benefit from additional storage and fishing amenities while the larger models (31′ and up) enjoy a cockpit SureShade as standard equipment. The Regulator 28 offers a cockpit SureShade as an option. Other new standards include an added friction lock on the console door, plus updated upholstery throughout that is softer and more resilient.
Even with so many options becoming standard equipment, personalizing your Regulator is still a snap with up to ten available hull colors, including new offerings of Laguna Blue and Shark Gray. Plus, the hard-top underside can be matched or compliment the hull color. Custom paint is also available for the engine bracket and cowlings, and you can opt for Flexiteek on the swim platform for a classic, yet durable look. Upgrading to the Legendary Ride may never have been more enticing. It's now even harder to pass up this center console brand that made its mark with hard-core offshore fishermen so many years ago. The new Regulators have leveled up—so now it's your turn!