When shopping for your next boat, you may consider whether or not you will need to purchase a trailer. Having a trailerable boat allows for a lot of flexibility, but it can also create complications if you do not do your research. These are some of the most notable pros and cons of purchasing a vessel with a trailer:
Freedom – Pro
Freedom and flexibility are the top reasons that people buy trailers, and it makes sense why. When you have a trailer, you are no longer limited by distance and time. Your opportunities are endless as long as you have a towing vehicle and a boat ramp! There is no need to worry about having enough fuel to make it to another marina, and you have the flexibility of putting in virtually anywhere.
Vehicles and Size – Con
If you are planning to buy a trailer, make sure to consider the size and weight of the boat that it will be carrying. Boats are often heavier than they look, so you could have to upgrade your vehicle in order to safely pull it, especially if you are going long distances. Depending on where you live, you may also need permits to even tow your trailer. Most states have maximum width, height, length and weight requirements – consult your city or state laws for more detailed information.
Also remember that you will need a large enough vehicle to tow with. For smaller vessels, you might be able to get away with an SUV, but heavier boats may require a pickup truck or heavy duty vehicle. Always check to make sure that your vehicle is rated for the weight that you are planning to pull.
Storage – Pro
Purchasing a trailer saves you from having to keep your boat at a local marina or dry storage. If you do not have a place to dock your boat this can end up being quite costly over the long term. You are also less dependent on other facilities, which can save you time and frustration (no more calling ahead to get your boat dropped in the water).
Storage – Con
When you have a trailer, make sure that you consider that you will have to store the trailer as well. This isn't a problem if you have plenty of space, but you will have to find a storage location if not. Also keep in mind that some Homeowners Associations have rules against keeping trailers at your house, so you should definitely check before making your purchase.
On a similar note, you should look to see if there are public boat ramps where you will be boating, and that your boat will not have a problem launching there. Although not very common, some boat ramps are too shallow for larger vessels or may be tough to use at low tide.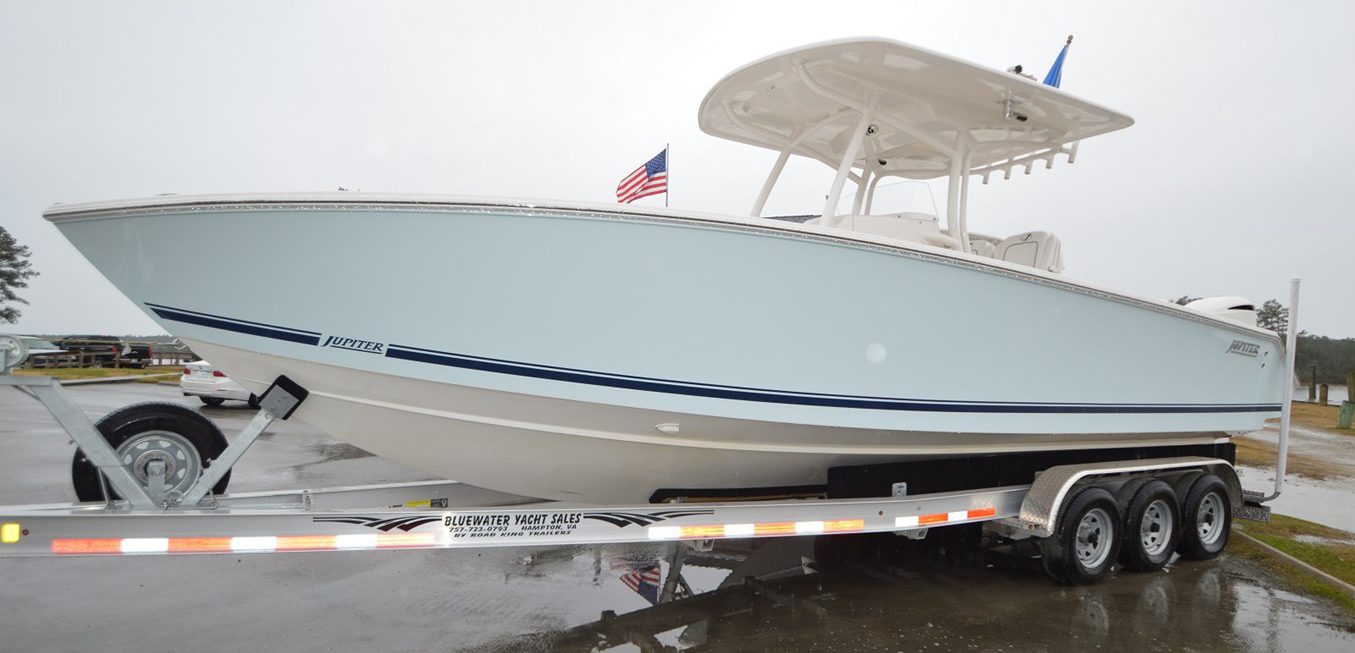 Service and Repairs – Pro
Having a trailer can certainly save you some expenses when it comes to boat service and maintenance. First of all, you do not have to pay for your boat to be hauled out and blocked every time that it needs work. Second, you won't need to have your hull's bottom painted, and you may avoid some of the problems associated with leaving a boat in the water full-time.
Maintenance – Con
Time and saltwater can wreak havoc on just about anything, including your trailer. Make sure to rinse your trailer off after use, and always inspect the tires, bearings and electrical wiring for flaws. Pulling a poorly maintained trailer can be dangerous for both you and your boat!
Verdict
Purchasing a trailer is a simple and practical option for many boaters, but it is not a perfect solution for everyone. A trailer is probably a sound purchase as long as the boat is small enough, you have enough space, and you have the equipment to pull and care for the trailer. If you have a larger boat or don't need the additional flexibility you will likely be fine without one. Plus, you can always purchase an aftermarket trailer if you change your mind in the future. As always, please feel free to contact a Bluewater Yacht Sales professional to learn if getting a trailerable boat is the right decision for you.