Viking Yachts Celebrates Prestigious Milestone with Inaugural Key West Challenge
Always ready to party, Key West is one of the handful of cities in the U.S. that inarguably never sleeps. Top that with its close proximity to world class sport fishing and its well developed lodging and yachting accommodations, and it's easy to see why Viking Yachts chose it as the destination for their exclusive 50th celebration event.
Held during the first week of April, it was timed well to take advantage of the Gulf Stream's early warming trends that typically initiate the Spring runs for pelagic species up the Eastern seaboard. On this year however it also provided for a very welcomed relief from a particularly long and cruel winter which beset upon the majority of North America.
With over fifty Viking vessels of differing type, size and age participating throughout the weekend, this three day event was filled with plenty of food, drinks and family fun, all wrapped up in the uniquely quirky, charming and exciting atmosphere of Key West and the Conch Republic.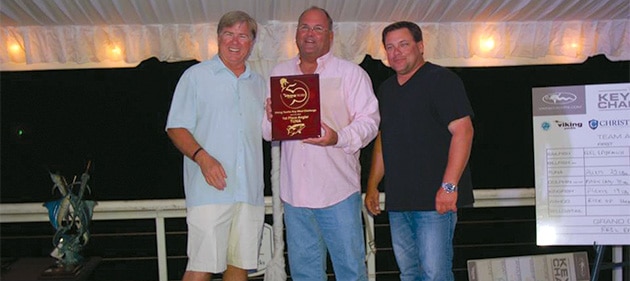 Fun for All
Besides the usual Captain's Meeting and tournament style fishing, the Viking Key West Challenge boasts several great events specifically designed to cater to any and all age groups, helping to make this event truly family oriented. In addition to the sponsored dinners each night, there was also a midday barbecue pool party, a scavenger hunt, and a dock side children's fishing tournament. The Viking Key West Challenge wrapped up on Saturday with an awards banquet recognizing vessels and anglers with forty different honors across a variety of categories.
The success of this event was immediately obvious to all in attendance, with constant praises from owners, captains and dealers prompting Viking to quickly confirm the next Key West Challenge for the second week of April in 2015, and they're already accepting and receiving reservations.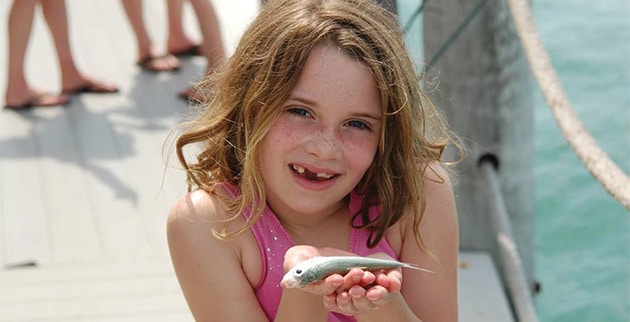 Bluewater Crews
Several Bluewater Yacht Sales customers and staff were in attendance throughout the weekend, including Bluewater principles, the Hall and Black families who enjoyed fishing aboard Charles Barker's Alexis, the impressively massive Viking 82C. Alexis and her crew were recognized in several categories of the tournament, including first place honors in the tuna and kingfish divisions. In total during the one day tournament, the fleet released 103 sailfish and weighed in over 50 fish.
Additional Bluewater customers attending the event included Foolish Pleasure and Odin, of which angler Nancy Bryant Taylor was awarded second place in the Top Female Angler category of the tournament. Interestingly, the Taylors aboard their 61' enclosed bridge Odin, were awaiting the delivery of their new 62' enclosed bridged while the Key West Challenge happened to serve as the debut of the Turner family's brand new 62 enclosed bridge, Foolish Pleasure. This coincidence allowed the two crews to discuss Viking's new 62EB model at length, at a time when the Taylors were working through some of the finer points of their build decisions and options.
All three crews that were involved truly enjoyed their time in Key West, and were equally pleased to be there to help celebrate such an important milestone as Viking's 50th anniversary. "The Bluewater family is very proud to have been such a large part of Viking Yachts' success for much of their first 50 years, and we were honored to be there," added Bluewater partner Earle Hall. In fact, the Foolish Pleasure team has already booked their slip and registered their boat for the 2015 version of the event, looking forward to the tournament and activities as well as returning to that one-of-a-kind Key West atmosphere.