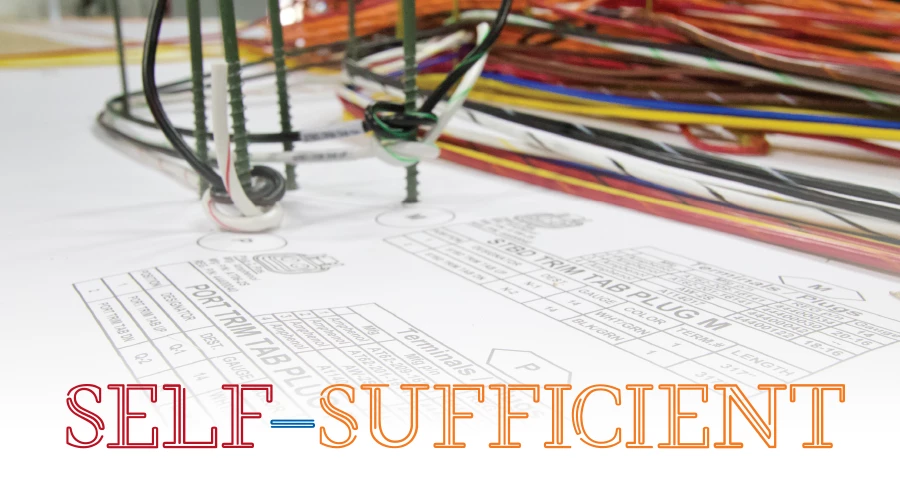 How Regulator Marine is Overcoming Certain Supply Chain Issues
By now we have all heard a lot about global supply chain issues wrought by the pandemic and unprecedented demand for certain products and parts. Regulator Marine has certainly experienced their fair share of supply and demand challenges, having to wait on a number of outside equipment vendors and suppliers to finish rigging and powering their boats. Overcoming supply chain issues became a priority at Regulator Marine and their team rose to the challenge to develop solutions.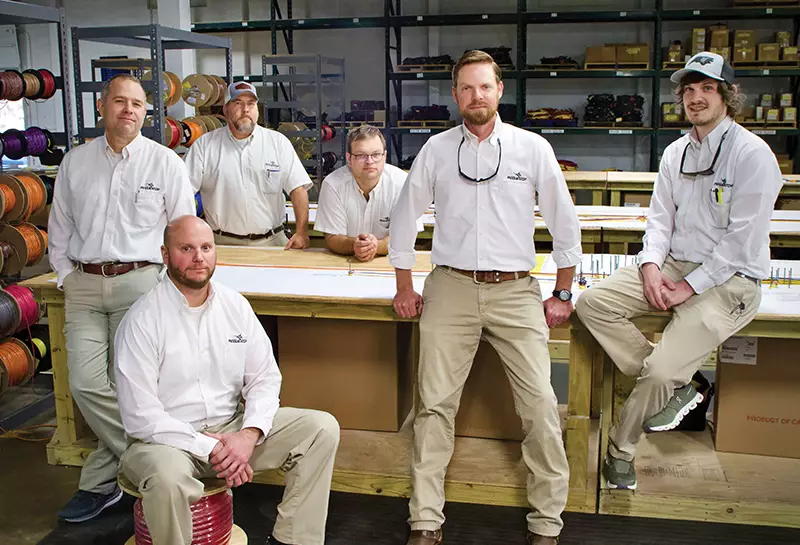 Although most models in their lineup can move from hull layup to final delivery checklist in a month or less, new boat specs are requested up to sixteen weeks in advance due to supply chain constraints. The Yamaha engines are currently forecasted to have a one-year lead time before they are delivered directly from Japan. Seakeeper gyro stabilizers are commonly subject to a wait of up to ten weeks, and some composite and coring materials along with gelcoat colors must be ordered far in advance as well.
While Regulator's values and mission have never wavered, their ability to keep pace with production demand and maintain their high standards has been pressured in many ways. One example is the wiring harnesses that were previously produced by an outside vendor for all Regulator models. Once supply and delivery issues compounded, the factory could not afford to shut down the production line while waiting for these harnesses and looms which essentially serve as the nervous system of the boat and must be installed before the deck and liner are married to each hull.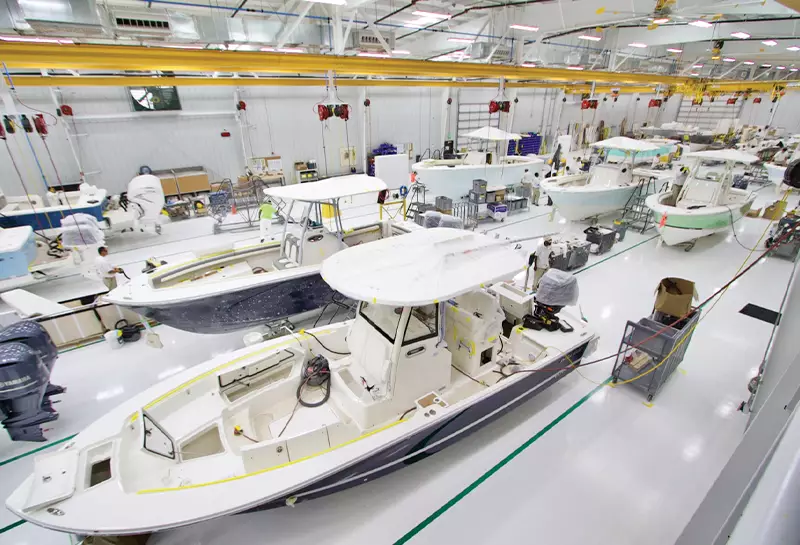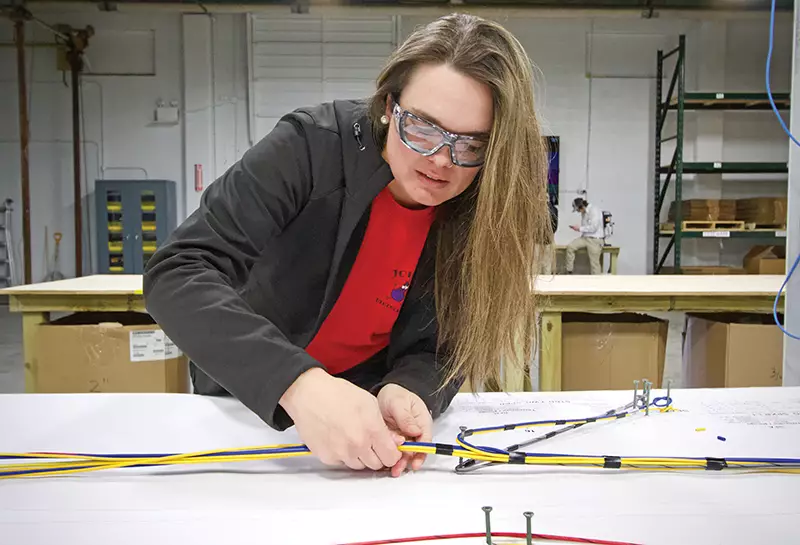 Facing the Challenges
Regulator's Director of Engineering, David Clubbs, tasked his electrical engineering team with figuring out how to create and configure these critical wiring systems themselves instead of relying on an electrical vendor. This required creating engineering drawings, designing build tables and hiring new team members. Initially, Regulator converted a small space within its Edenton, NC facility for wiring harness fabrication, but as supply issues sustained and the need grew, operations moved to a new larger off-site space nearby.
Although this new operation moved off-site, the electrical team is still included in company functions like the weekly update meeting dubbed "Fabulous Fridays." In addition, Regulator has installed closed-circuit monitors in the new wiring shop, allowing the team to see the same production line information that is displayed at the main 121,000 square foot Regulator factory. This new wiring shop has helped ensure production can be maintained at the brisk pace required to help catch up with the surging demand for Regulator boats.
There is currently a long waiting list for many of the company's models—which means employment and economic development opportunities abound. Joan Maxwell, President of Regulator Marine explains, "We have never seen anything like this, and we are thrilled to see more people discovering the benefits of boat ownership and life on the water. As we increase production to meet consumer demand, we are actively seeking new factory team members who can be part of this exciting time and work with our growing team to ensure quality in every build."
Change Leads to Innovation
"Having the ability to build our own wiring system was particularly critical in the development and implementation of MyHelm™," Maxwell explains. During the ramp up of the new wiring shop, Daniel Denis was brought aboard to assist in designing this new proprietary system. MyHelm™ smartly integrates the switching and monitoring of many auxiliary components such as lighting, livewells and pumps into a multifunction display available on Regulator's 37- and 41-foot models.
"The other advantage of making vs. buying these wiring systems is the ability to change the harnesses more quickly as options are added and longer or shorter runs are needed," says Eric Johnson, the Electrical Engineer who is the mastermind behind the layout drawings and build process for Regulator's new in-house wiring operations.
Facing challenges head-on has been in Regulator's DNA from the very beginning. The first Codega Naval Architects-designed hull of the Regulator 26 was built to withstand the challenges and punishment of running offshore in coastal North Carolina. Over 30 years have passed since the first 26 splashed and Regulator is still overcoming challenges without sacrificing quality or the Legendary Ride.
MyHelm™ as seen on the Regulator 37 center console display
Pivot for Success
"While Regulator had a great engineering team four years ago, the addition of Director of Engineering, David Clubbs and the talent he has procured is the reason Regulator has been able to pivot and continue running manufacturing in this challenging time," Maxwell explains. Growing their engineering team allowed Regulator to meet the latest onslaught of challenges. Bringing wiring harness construction in-house helped give birth to the MyHelm™ System and has also built a team that continues to seek greater efficiency in every aspect of the build.
Maxwell concludes, "While supply chain shortages have impacted Regulator's business, they are not crippling us. Our team is stepping up in a huge way. They are using their deep knowledge of processes, as well as teamwork and ingenuity to keep our production lines moving, and growing, while always maintaining the quality we are known for." The marine industry will never be without challenges and Regulator Marine will continue equipping their business with the best minds, materials and processes to ensure the "Legendary Ride" will be available to all who wish to own one.