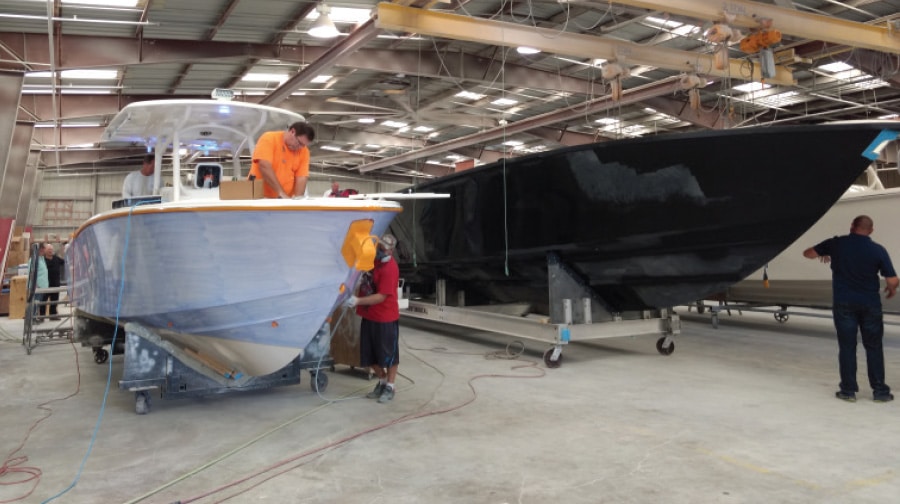 Jupiter Marine Knows How to Treat Their Customers
Operating an 80,000 square foot facility on the west coast of Florida, Jupiter Marine produces nearly 100 highly customized boats per year. Their scale and family-oriented attitude allows the management and design teams to work closely with every customer. Craig Herndon, son of Jupiter founder Carl Herndon, walks the factory floor with his team daily and is able to touch each boat in production.
Jupiter's commitment to customer satisfaction is extraordinary. Bluewater's Joe Green explains, "Jupiter offers a lifetime warranty on their boats to the original owner. No one else in the industry offers that!" When the boat is resold, the second owner receives a ten year warranty, regardless of age or hours.
Furthermore, the company has been known to go above and beyond those very warranties, which state they only cover items produced by Jupiter Marine. Virginia Sales Professional Hank Sibley recalls, "Craig was contacted by a customer about a steering pump failure on his boat." The pump was no longer covered by the original equipment manufacturer's warranty. "But Craig didn't hesitate to order a new one and send it to the customer at no cost."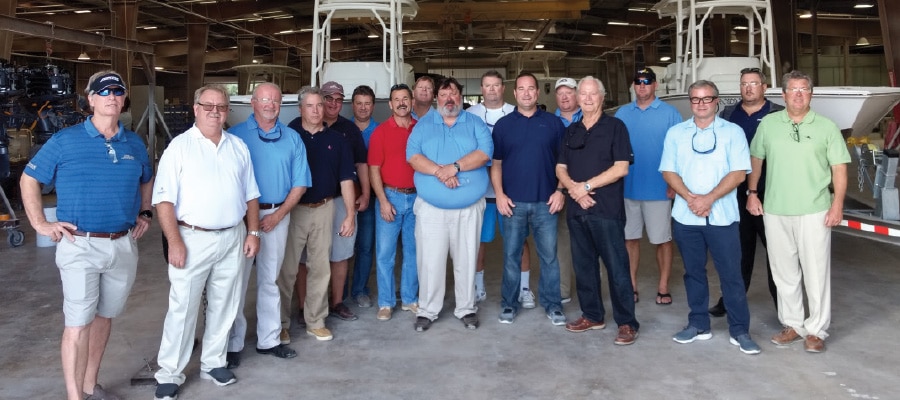 Replacing a part that their company had no obligation to warranty is just one of example of how the Jupiter team enforces their customer-first mantra—helping a boat owner out in any way possible.
Sibley and Green, along with a dozen other Bluewater team members enjoyed a lengthy factory tour at Jupiter's facility in Palmetto, Florida. "The way the boats are designed is pretty neat," Sibley explains. "Their trademark Posi-Stern hull pad is what gives every Jupiter her sports car handling, and that quick-to-plane attitude." These hands-on factory tours provide our team with invaluable knowledge, and allows us to pass vast amounts of expert advice along to our customers each day.