Meet the Regulator 31 with Twin Yamaha XTO Outboards
As a great philosopher once said: "With great horsepower comes great responsibility." Alright, we totally made that up, but the 850 hp Regulator 31 is no laughing matter.
At 56 knots (64.5 mph), the twin Yamaha XTO V8 outboard-equipped 31 is the fastest production Regulator built to date. Measuring in at 36 feet, 5 inches with the Armstrong bracket and 425 hp Yamahas, Regulator's middleweight champ can run offshore in a hurry and beat the competition to and from the fishing grounds.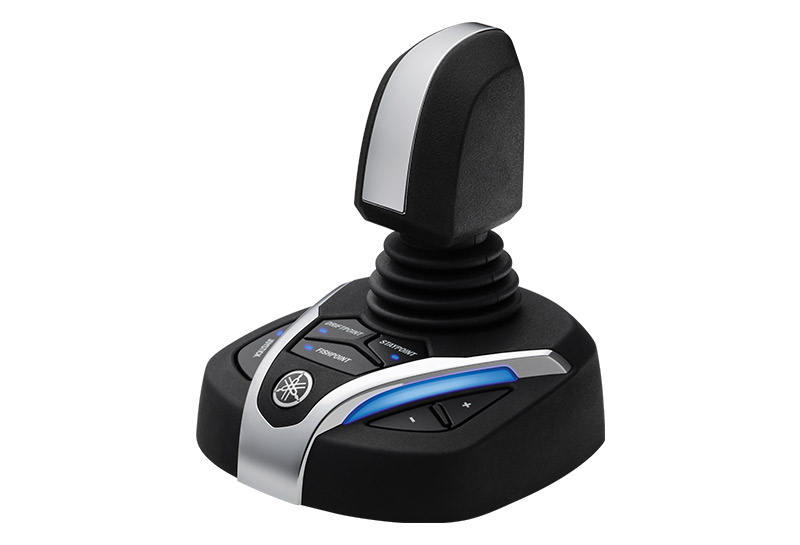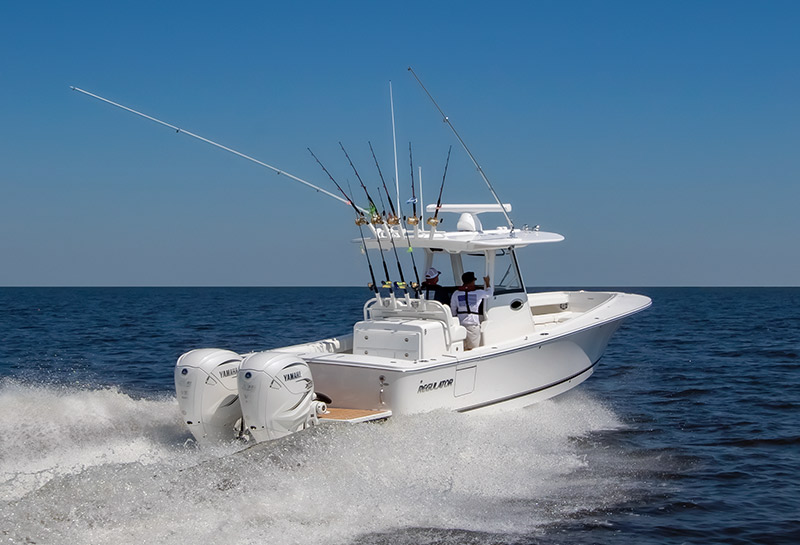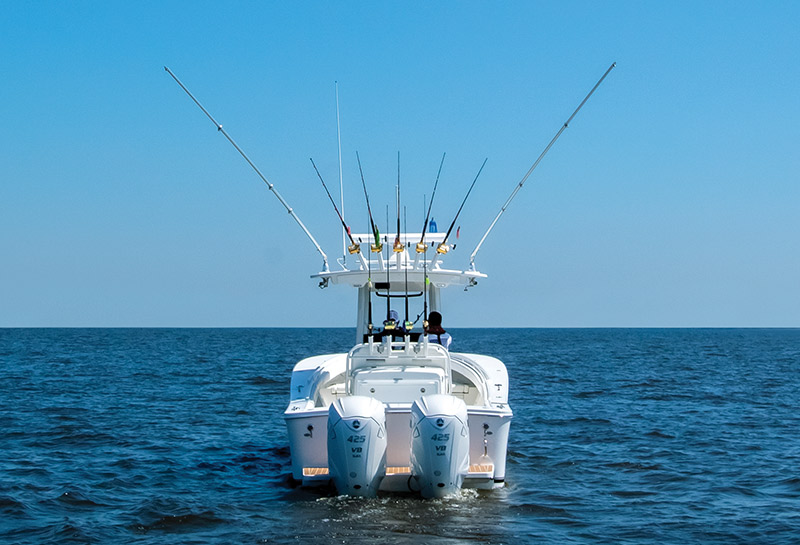 "That extra power really changes the personality of the boat," says Hank Sibley, Bluewater Yacht Sales Professional in Hampton, Virginia. The new, more powerful 31 has caught the eyes of center console shoppers, with Bluewater assisting numerous customers in placing orders for their new XTO-powered 31-footers.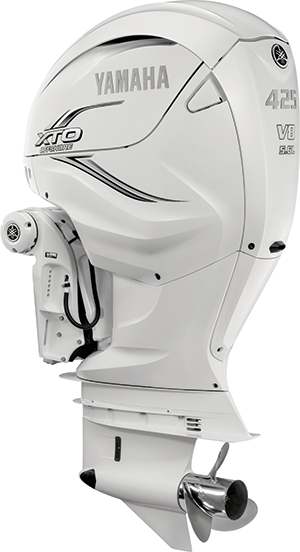 Harnessing all that power is the Codega Naval Architects hull-form, ensuring a safe and comfortable ride at all points of trim. Optional Yamaha HelmMaster makes docking maneuvers a breeze, and the optional Seakeeper 2 gyro stabilizer ensures guests and anglers squeeze maximum enjoyment from their time on the water.
When comparing the XTO power to the standard Yamaha F300 pairing, efficiency improves along with the acceleration and speed. Attaining the same speed at a lower RPM, combined with the XTO's industry-first 4-stroke direct injection, the 850 horsepower Regulator 31 posts efficiency gains of 10-20% over the F300s. Both engines provide a 30 knot (34 mph) cruise but the twin XTOs return almost 1.5 MPG while the F300s consume 1.26 MPG.
Able to fish hard, entertain family, island hop and grab the attention of onlookers at rest or underway, the Regulator 31 hits the sweet spot. The cherry on top is that wallop of power from Yamaha's latest V8 outboards. With all that power, we encourage you to boat responsibly and have fun!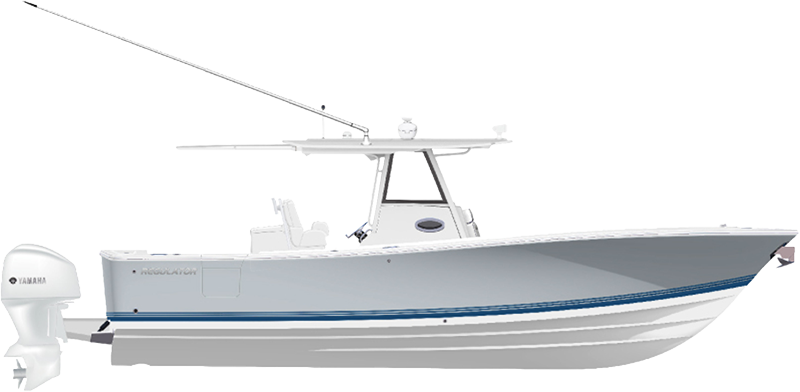 2022 Regulator 31
Now On-Order with Bluewater Yacht Sales