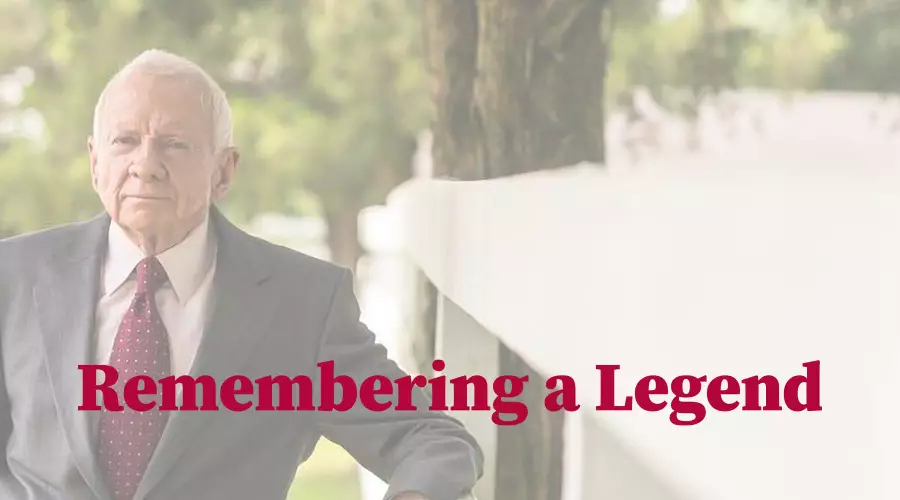 Robert Healey Sr. of Viking Yachts Passes at Age 92
The final month of 2021 brought sad news to the marine industry with the death of Robert T. Healey Sr., a.k.a. Bob Healey Sr., at the age of 92. Chairman of the Board of Viking for an incredible 57 years, Healey was also a lawyer, real estate developer and savvy businessman. Bob helped his brother Bill get involved in real estate development in the 1950s which led to the acquisition of several waterfront properties and the birth of Viking Yachts in 1964.
While brother Bill and eventually Bill's son Patrick lived and breathed boatbuilding on the production floor, Bob Sr. served as chief executive, the corporate lawyer, and the financial chief for Viking Yachts. Healey is succeeded by his son, Bob Healey, Jr., cochairman of the Viking Group, which manages the company's various holdings and properties.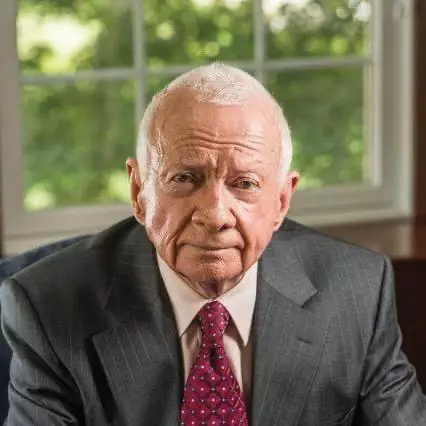 "My father was a true leader, and his vision will always guide us," says Bob Jr. "He believed that the people around him—his family, friends, and employees—lifted him to success, and it was his obligation to leave the world a better place."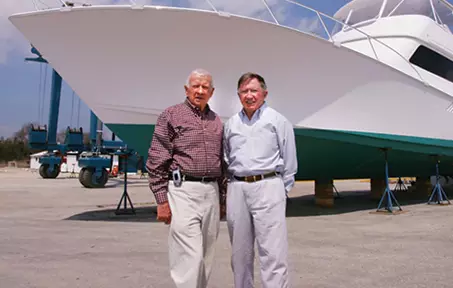 Viking Yacht Company founders, brothers
Bob & Bill Healey
Saving the Marine Industry
The significance of Healey Sr.'s leadership goes far beyond the Viking Group and the Viking Yacht Company. His involvement in the 1991 Luxury Tax was pivotal to seeing that damaging bill repealed just twenty months later in 1993. He organized bus loads of unemployed shipwrights to march on Washington DC and even set fire to a boat on a barge in Narragansett Bay, Rhode Island in protest.
The Luxury Tax was responsible for hundreds of businesses closed and thousands of skilled laborers out of work, but the savvy and relentless leadership of Bob Healey Sr. to affect the repeal will be remembered for generations to come.
"My uncle's efforts to repeal the Federal Luxury Tax on yachts will never be forgotten," said Viking Yachts President and CEO Pat Healey. "He saved not only Viking, but the entire marine industry. He was the catalyst and leader, and he wouldn't take 'no' for an answer. He was a brilliant lawyer and savvy businessman who was able to convince the politicians in Washington that this was very much a jobs issue. It was about good hardworking people losing their ability to provide for their families."
"He saved not only Viking, but the entire marine industry."
A Lifetime of Serving
Bob Sr. and his brother Bill continued their advocacy and charitable causes through to this very day. The Healey brothers founded the New Jersey Boat Builders Association, which provides job training and school programs that have helped prepare hundreds of students for careers in boat building. The brothers also founded the Recreational Fishing Alliance (RFA), working to promote a healthy marine environment and sustainable fisheries.
Bob Healey chaired the National Coalition to Save Jobs in Boating. He was president of the New Jersey Boat Builders Association and chairman of the New Jersey Marine Coalition. In 2003, Bob Healey Sr. received the International Game Fish Association's Conservation Award for contributions to conservation in the saltwater fishing community.
Viking and the Healey brothers received Cigna Recreational Marine's Award of Excellence while also being awarded Silver Member recognition by the American Boat and Yacht Council (ABYC) for working to advance recreational boating safety. The Healey Brothers also received the industry's Chapman Award in 2001, followed by induction into the National Marine Manufacturers Association (NMMA) Hall of Fame in 2003 for their outstanding contributions to the marine industry. Most recently, in 2019, Bob Sr. and brother Bill were awarded the IBI-Metstrade Boat Builder Lifetime Achievement Award.
Bob Healey Sr. is remembered for so many achievements and accolades, and his tremendous impact on the marine industry cannot be understated. He impacted the lives of literally thousands through his lifetime and did so with a humble and philanthropic heart, including building schools in Mexico and establishing a relief foundation to provide clean water, medicine, housing and education to Sierra Leone villages. Bob and his wife also founded an equestrian program for at-risk youth. Bob Sr. is mourned and missed by his wife, 7 children, 16 grandchildren and numerous nieces and nephews.