Custom & Production Experts
Since 1968, the founders of Bluewater Yacht Sales have worked hand-in-hand with the most respected marine manufacturers and partners to provide exceptional sales and service to friends and customers.
At Bluewater, boating's best brands are sold and serviced by some of the East Coast's most experienced captains, craftsmen and support teams—over 300 people working together to help make the most of your boating dreams. So ask yourself, why would you go to anyone else, and risk becoming just another number?
A Tribute to Chris Hall and Fifty Years of Success
Follow along as Bluewater employees, customers, and friends memorialize the pivotal moments that helped shaped Bluewater Yacht Sales' success over the course of 50 years.
2018 Cruisers Cantius 60 Fly
Impressive space & features with pod drive maneuverability and gyro stabilization
2007 Viking 52 Sport Yacht
All new electronics, single lever controls, carpet, soft goods and mezzanine teak!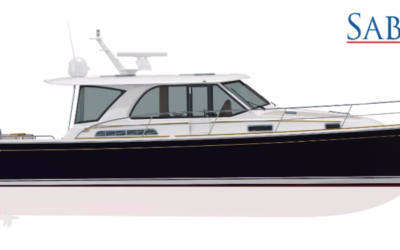 Downeast boaters will have something to look forward to in the coming months after Sabre Yachts officially announced the Sabre 43 Salon Express. The 43 will feature an entirely new hull and design, and will replace the ever popular 42, which remains one of Sabre's...