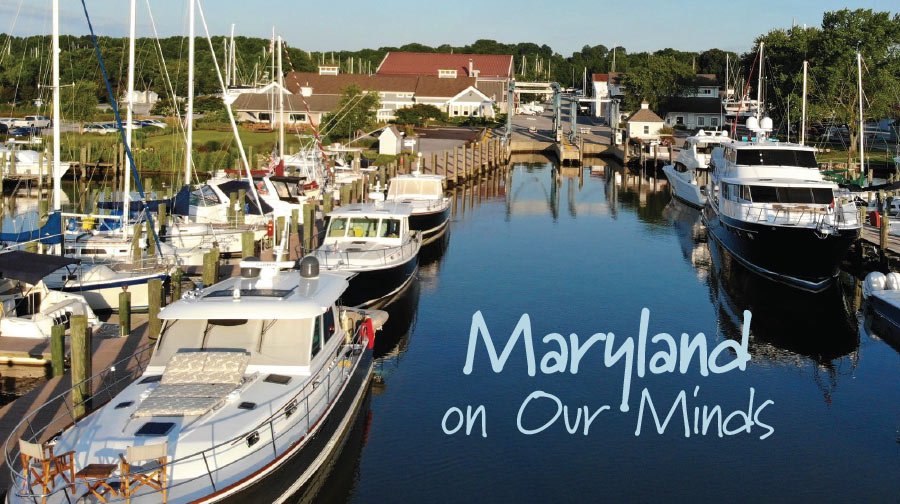 Bluewater Summer Cruise Returns to the Middle Bay
Ask any of the Bluewater staff or our customers about their favorite boating experiences, and you will likely hear some similar themes that include Bluewater's annual Summer Cruise. For many years running, this has been Bluewater's premiere event, taking place each July at a getaway destination within Chesapeake Bay. It's a wonderful opportunity to pull in friends from various areas, get to know one another and celebrate our mutual love for boating. In 2019, the goal was to take the Cruise to somewhere completely fresh and new from previous years. In fact, the popularity of the cruise has made it a challenge to pick destinations at times, due to how large our customer group—and their boats—have become! After quizzing past participants about their favorite locations, we landed on Herrington Harbour North in Tracey's Landing, MD as our latest cruise destination.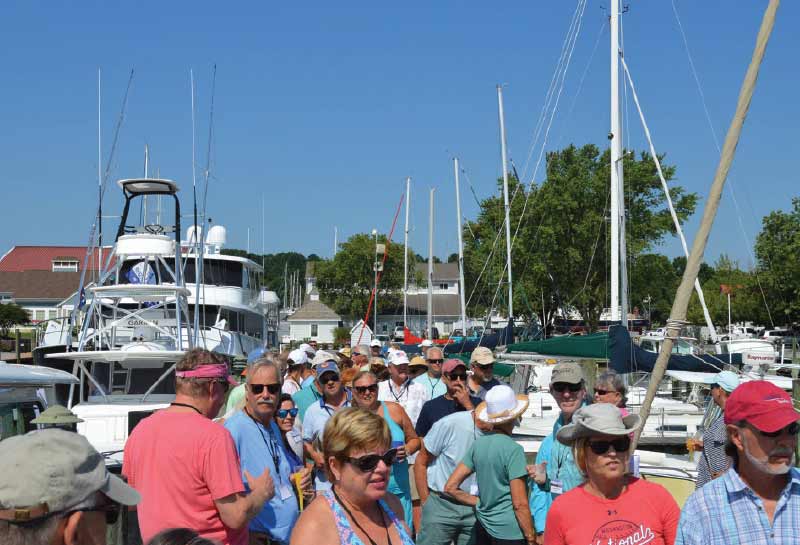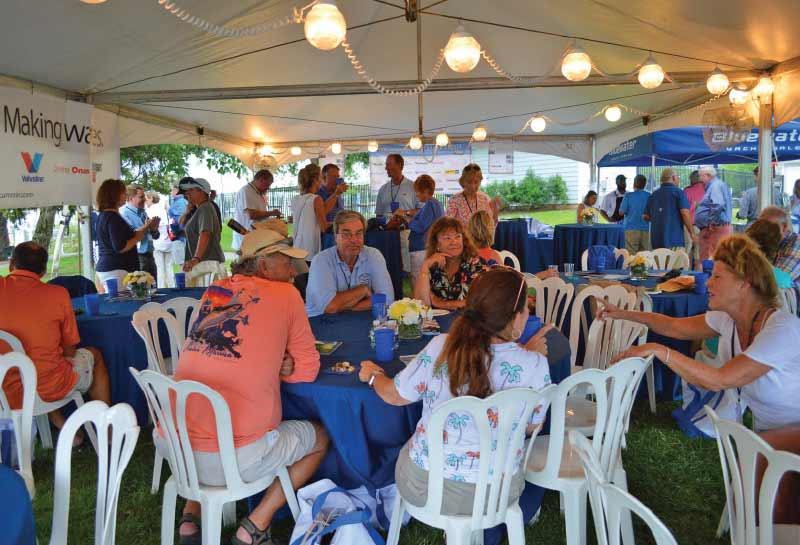 One important aspect of the cruise has always been to enjoy and learn from each other, with boat owners' giving each other walkthroughs of their vessels or sharing experiences or tips on recent updates. For Bluewater's part, the company often brings several new models to demonstrate, and this year was no exception. Bluewater team members ran the Viking 52, Jupiter 30, Regulator 41 and Regulator 28 for guests to investigate.
The Regulator 41 more than proved itself running back and forth across the Bay, as the group went from Herrington Harbour North to their South facility for a beach day on Saturday. On this day trip to the marina-resort, we hosted a picnic lunch along with games and activities, including the very first running of our "Build-a-Boat" regatta. This event challenged participants to team up and build a functioning vessel using only cardboard, duct tape and plastic bags! Four teams entered and once a frenetic design and construction session was finished, each team elected a member to race their boat around the breakwater and back to the finish line. It was quite a thrill to watch how creative the teams got with their boat designs. "Once the boats launched into the water to start their trek, all the other attendees were lined along the shore cheering them on. The energy was so infectious, everyone really got into the spirit of the activity and had a fabulous time!" says Lauren. "This was surely a competition that nobody will soon forget!" agrees Blake.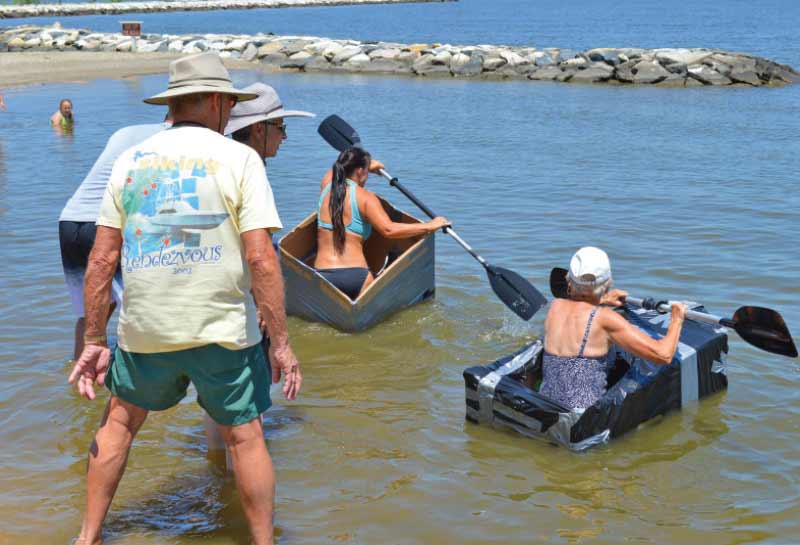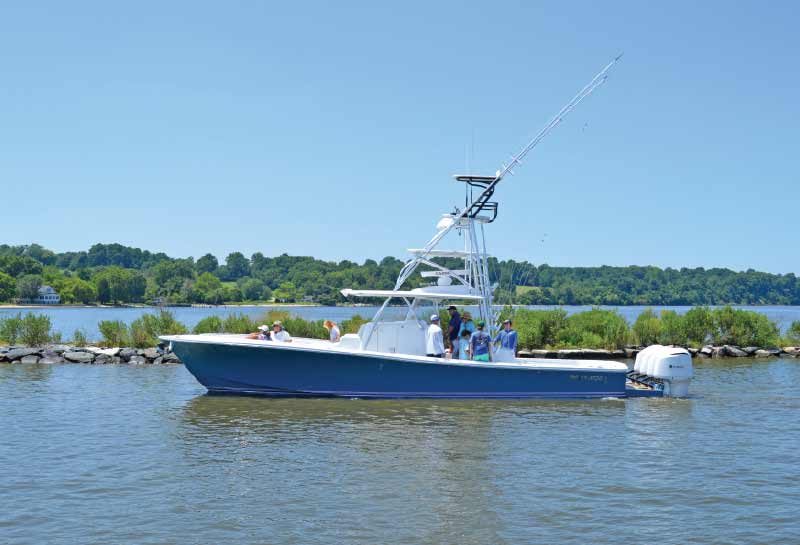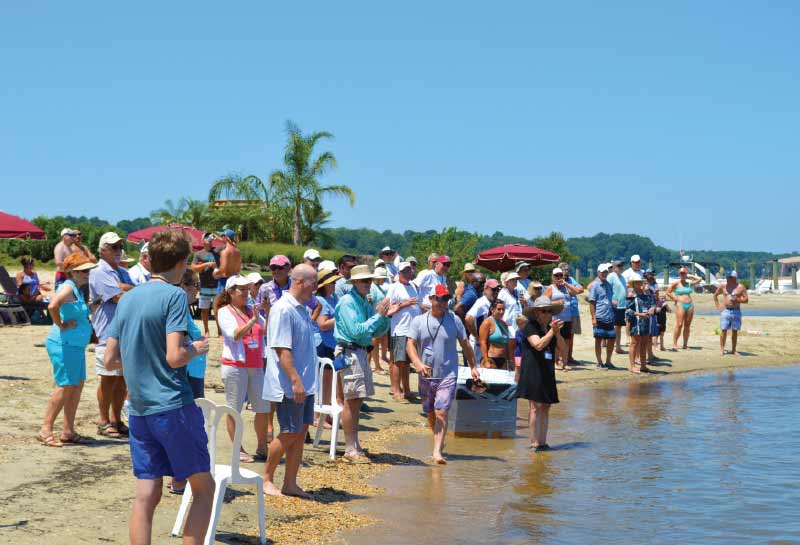 Once the inaugural boat building champions—The Meyers family along with Drew Halford of Regulator Marine—were crowned, everyone shuttled back to Herrington North to prepare for our night out at Dockside Restaurant. There we gathered for a final night together with live music, drinks, and countless food options to choose from. Bluewater Partners including Chris and Earle Hall, Jud Black and Dan Reitz took some time to thank everyone for taking part in such a special weekend, and the celebration continued into the night.
Perhaps the toughest part of the Summer Cruise is saying goodbye on Sunday morning, but everyone always knows that another opportunity will come around the following summer. For 2020, we are excited to be planning a return to the crowd-favorite—St. Michaels, where the Bluewater team will be working hard to make another memorable weekend in a quaint bay front town.
Bluewater would like to again thank all of our staff and brokers that assisted in making this Summer Cruise a success. On behalf of Bluewater, Lauren would like to recognize, "All our sponsors and attendees, as well as Megan Dierks at Herrington Harbour North for her help organizing, and of course Herrington Harbour North's terrific hospitality!"
Lauren concludes by pointing out that the feeling of family is undeniable on each Summer Cruise. Being able to assemble Bluewater's interstate team and their customers together for a laid back, 'fun-in-the-sun' event is very rewarding and truly exemplifies Bluewater's commitment to providing a full boating experience.