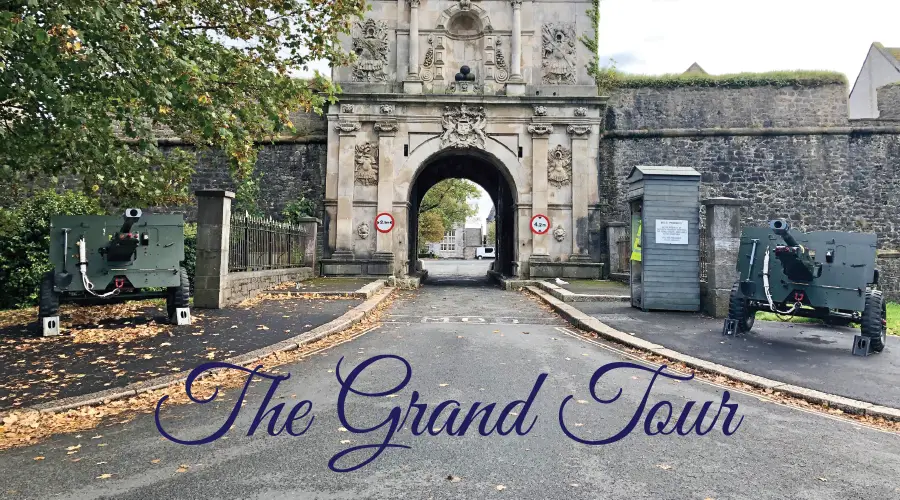 Experiencing a Historic Ship-building Town with Princess Yachts
Plymouth, England is home to Princess Yachts Limited and all their ancillary operations. Plymouth is also recognized as having the largest operational naval base in Western Europe, originally built in 1690. Their history dates back even further to the early eleventh century as a major port and trading hub, called Sutton. King Henry VI officially changed the name of the town to Plymouth in 1440—after over 200 years of this being the town's nickname. Plymouth is derived from 'Mouth of the River Plym' which lies to her East, and River Tamar to her West.
The historical allure of Plymouth is undeniable for anyone who visits, and Princess Yachts' hospitality ensures the visitors are frequent and plentiful. Bluewater Sales Professional Chuck Meyers returned from his fourth visit to Plymouth in the spring of 2022 and explained, "You could spend weeks there on end and not see it all!" For Princess dealers and their new build customers, factory visits are highly encouraged. Meyers enjoyed hosting customers who are currently building a new Y72 with an expected summer 2022 delivery.
Touring Princess Yachts is considerably different from any tour opportunity at another shipbuilder. Princess fabricates most of the components for their boats, but they cannot do it all at a single location. Wire looms, cabinetry and trim, fiberglass components, molds, soft goods and more are created by the hands of dedicated craftspeople at other historical sites scattered throughout Plymouth.
"It is one of the most impressive facilities, boat-building wise."
"We went from the cabinetry shop in Coypool to the mold shops and fiberglass shops and then transferred to Newport Street yard and then on to the marina for make-ready." Meyers and his customers were joined by Princess Yachts North America's Ryan Fitchett and Tom Carroll Jr. on this visit. These brand experts will take you from start to finish through the whole build process of a yacht. Aside from the R&D Department, Princess has nothing to hide and enjoys walking customers through their own in-progress yacht, and providing updates on the progress and processes.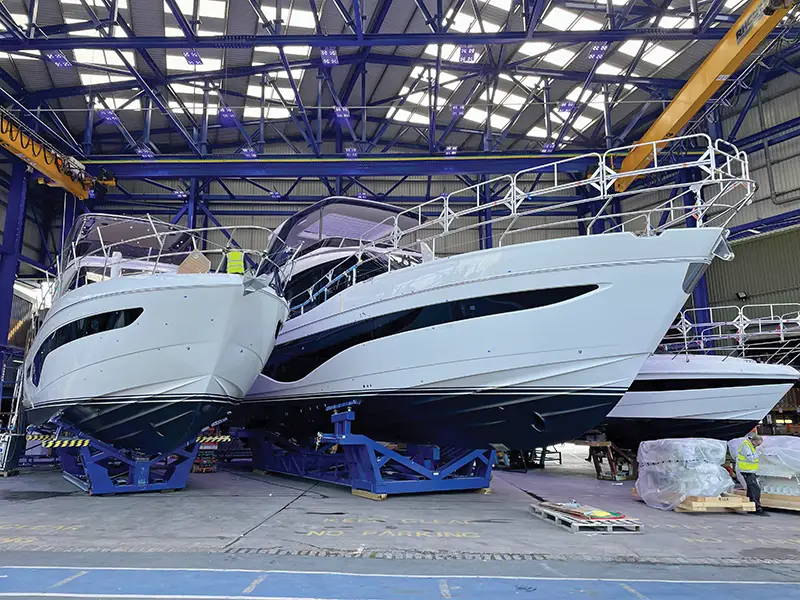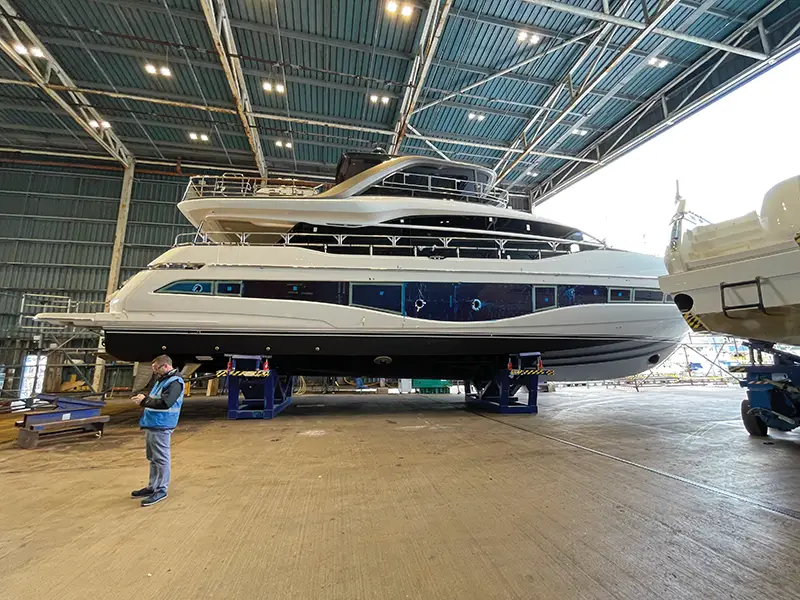 The customers who joined Meyers on this trip are building their third new Princess and never tire of the tour process and Princess' exemplary hospitality. Princess further delights in offering sea trials to the customers and dealers aboard a finished yacht of their same build or a model that is very close in size and available at the marina. As luck would have it, another client's Y72 was at the make-ready docks receiving her final touches and inspections. Meyers and his customers enjoyed a sea trial of this yacht including time at the flybridge's helm.
These tours are not all about the boats, though. "The folks at Princess are also great guides for the city of Plymouth and historical sites including some of the historical properties that Princess operates out of," Meyers says. With lineage going back to the departure of the Mayflower in 1620, there is plenty to experience. Aside from historical sites, the Princess tour team points out good pubs and restaurants for customers and dealers to enjoy during their stay in the city.
Bluewater Yacht Sales' multi-decade partnership with Princess Yachts (and the former Viking Sport Cruisers) was more deliberate than by chance. Our values of taking care of each customer throughout their entire boating journey through transactions, service, maintenance and meeting at events, shows, tournaments and our Summer Cruise is akin to the care and attention Princess Yachts provides to each customer throughout the build process and into their years of enjoyment of their Princess. "My clients really like the relationship with not only the Princess and Bluewater sales teams but also the folks on the factory floors," Meyers explains. "Being so heavily invested in time and money, they have the opportunity to watch their boat develop and be built, with the ancillary benefit of spending a few days touring Plymouth—it's a whole experience," Meyers concludes.
Princess Y72
Taking cues from the larger Y-Class yachts, the Y72 is completed to the highest standards and offers several interior finish options. The refined hull form and twin MAN V12 engines provide sprightly acceleration, exceptional handling and commendable fuel consumption. The full-length hull glazing adds to the Y72's stunning appearance while providing generous amounts of natural light to her well-appointed cabins and full-beam master stateroom.
The spacious salon is designed for both entertaining and relaxation, offering a free flow of movement from the covered cockpit dining area up to the helm, thanks to a continuously flat flooring surface and large sliding glass doors. Above, the expansive flybridge provides two unique seating areas along with a wet bar to port. The aft section of the flybridge offers a standard sun bed that acts as a continuation of the U-shaped seating forward. Owners can opt instead for individual sun lounges or utilize the space for a crane and tender storage.
The open bow offers a retreat for sunbathers and star gazers alike thanks to the large convertible lounge and separate seating area with table. The sweeping lines of the cabin and flybridge hardtop provide a sleek look whether tied to the dock or maneuvering through open water.
This exciting member of the Y-Class family offers a tremendous amount of entertaining space for a yacht of this size while featuring the highest standard in luxury finishes we have come to expect from Princess Yachts.