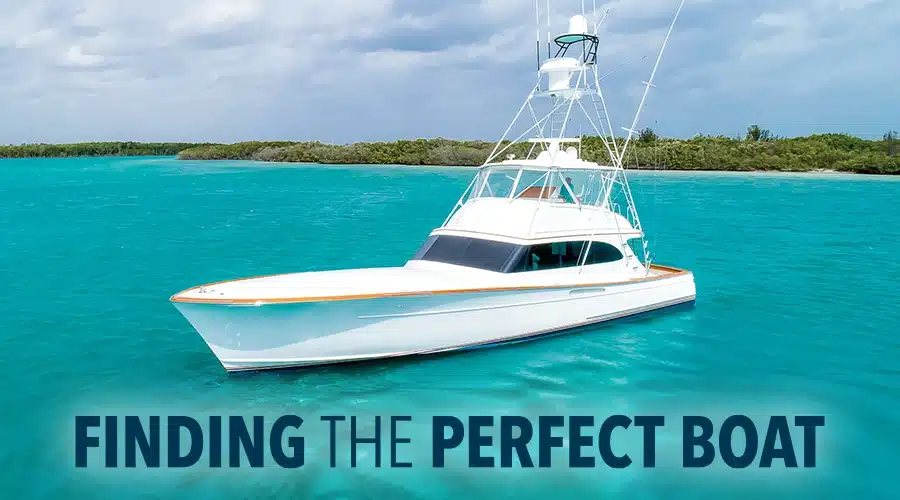 No Single Title or Interest can Define the Inimitable Cheryl McLeskey
To say the McLeskeys have been influential to Virginia Beach and the Hampton Roads region would be quite the understatement. Cheryl's late husband, F. Wayne McLeskey Jr., built a highly successful commercial development company which helped transform and improve many Virginia municipalities and destinations. He also shared his passion for fishing, flying and philanthropy as part of his legacy. Since his passing in 2012, Cheryl has found many ways to honor him, including taking the reins of the company, continuing to actively fish the top billfish tournaments and facilitating charitable endeavors.
In 2015, Cheryl won the White Marlin Open title with a 94-pounder aboard the Backlash. Her succession of boats is readily familiar to anyone paying attention to mid-Atlantic tournaments, including Promises Too, Croupier, and Captain Cheryl. In describing what sets apart her latest custom yacht, Cheryl Anne, she explains, "Wayne and I would walk the docks at North Palm Beach Marina, and always admired the design and beauty of any Rybovich, especially the Ruthie, a 32' walkaround." Always on the lookout for one of these classics, McLeskey enlisted Bluewater Sales Professional Matt Serafin when it was time for a change, and in a way, honor another of her memories with Wayne.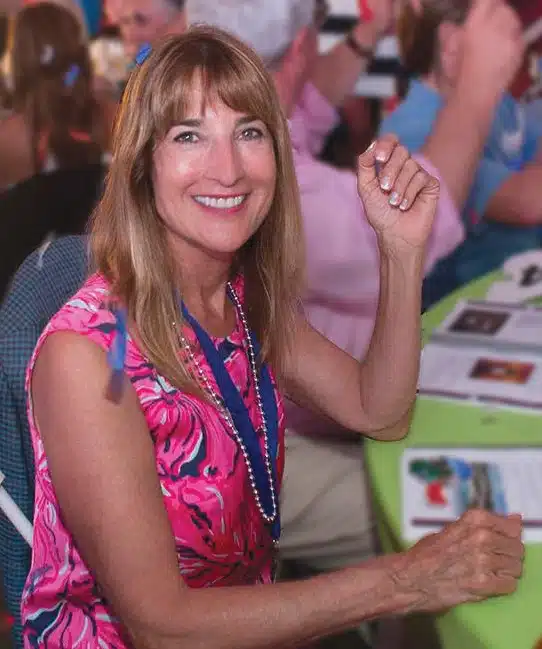 Originally built as the Coral C, this 65 footer was the first hull built after the "reboot" of Rybovich & Sons by Michael Rybovich in 2006. These custom-built sportfish are well known for their original Palm Beach style, beautiful lines and impeccable craftsmanship. When this boat, hull 122, came on the market as Two Cats, it was ultimately an opportunity she couldn't pass up.
"Matt Serafin was a pleasure to work with. He is an asset to Bluewater and was extremely focused on helping me find the perfect boat." she summarizes.
"I am very excited about the performance of the Cheryl Anne. It cruises at 32-34 knots. It has ample storage throughout the boat, and great fishing amenities," McLeskey says. This says a lot coming from someone who has owned a massive 76-footer (Croupier). The 65' has been outfitted with Furuno Omni Sonar, Garmin electronics and radar for navigation, and also an ultra-wide beam transducer for bottom fishing, when they want to switch gears from their preferred mode of trolling dead baits for marlin and sailfish.
The amenities and speed are not the only aspects she appreciates in the Rybovich, "I love the fact that we can go island hopping in the Bahamas now that we draw only 5' of water. Our inaugural girls fishing trip began in Chub Cay, then on to Cape Eleuthera and Staniel Cay where we swam with pigs at the marina, and Compass Cay where we swam with nurse sharks." After wintering in Florida and the Bahamas, you can expect to see Cheryl Anne back near the Chesapeake this summer. "I look forward to competing in several fishing tournaments this summer out of Oregon Inlet and Rudee Inlet," she says.
"One of my favorite tournaments is Wine, Women, and Fishing. We have raised more than $1 million for breast cancer research at Eastern Virginia Medical School. As a breast cancer survivor, this is close to my heart." In fact, the McLeskeys have been instrumental in the charity event's success, allowing for the tournament to utilize land in the company's holdings since 2007. Easily one of the most colorful events of the season, Wine, Women and Fishing offers a unique spectacle as costumed boats and crew parade through Rudee Inlet after the day of fishing. Surely the addition of the stunning Cheryl Anne will further beautify the event, as well as elevate the competition offshore.
Learn more about the Wine, Women, & Fishing Ladies-Only Charity Billfish Tournament