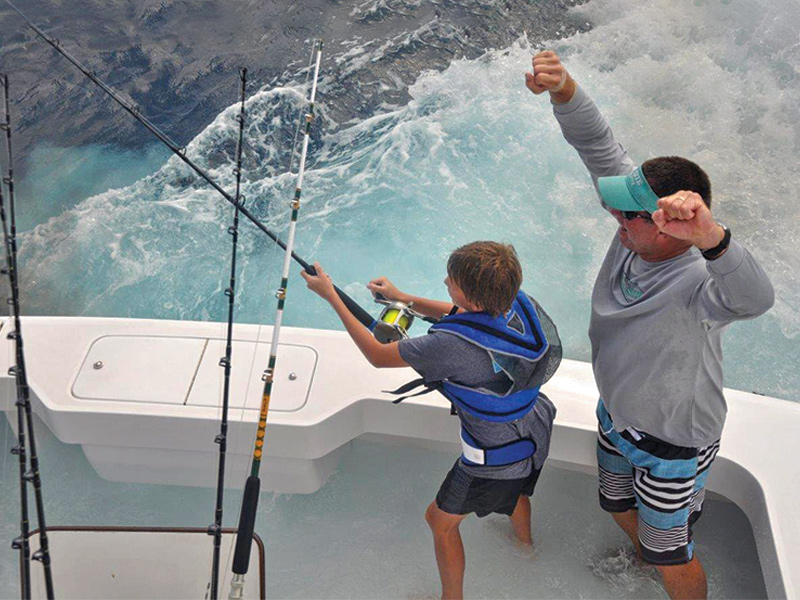 A Decade-Long Billfishing Career Wrought with Awards and Tournament Success
William Farrior fished his first Big Rock Blue Marlin Tournament at the age of 6 with his dad Bill. At age 7 he caught his first billfish and by age 9 was awarded First Place Dolphin in the Jr. Angler Division of the 2011 Big Rock. In his ten years of fishing, William has by far set the record for most Jr. Angler accomplishments in the Big Rock tournament along with winning numerous other awards in other tournaments.
William's Junior Angler Big Rock Career
Fished Big Rock for the first time at age 6
Caught his first billfish at age 7
Won 1st place Jr Angler Dolphin at the 2011 Big Rock
Won 1st place Jr Angler Wahoo at the 2012 Big Rock
Four-time winner of Top Jr Angler at the Big Rock in 2013, 2015, 2017 & 2018
Won 2nd place Jr Angler Dolphin at the 2018 Big Rock
By 2019, William will have aged out of the Junior Angler division, so keep an eye on the leaderboards for his name in both release and game fish categories for The Big Rock Blue Marlin Tournament!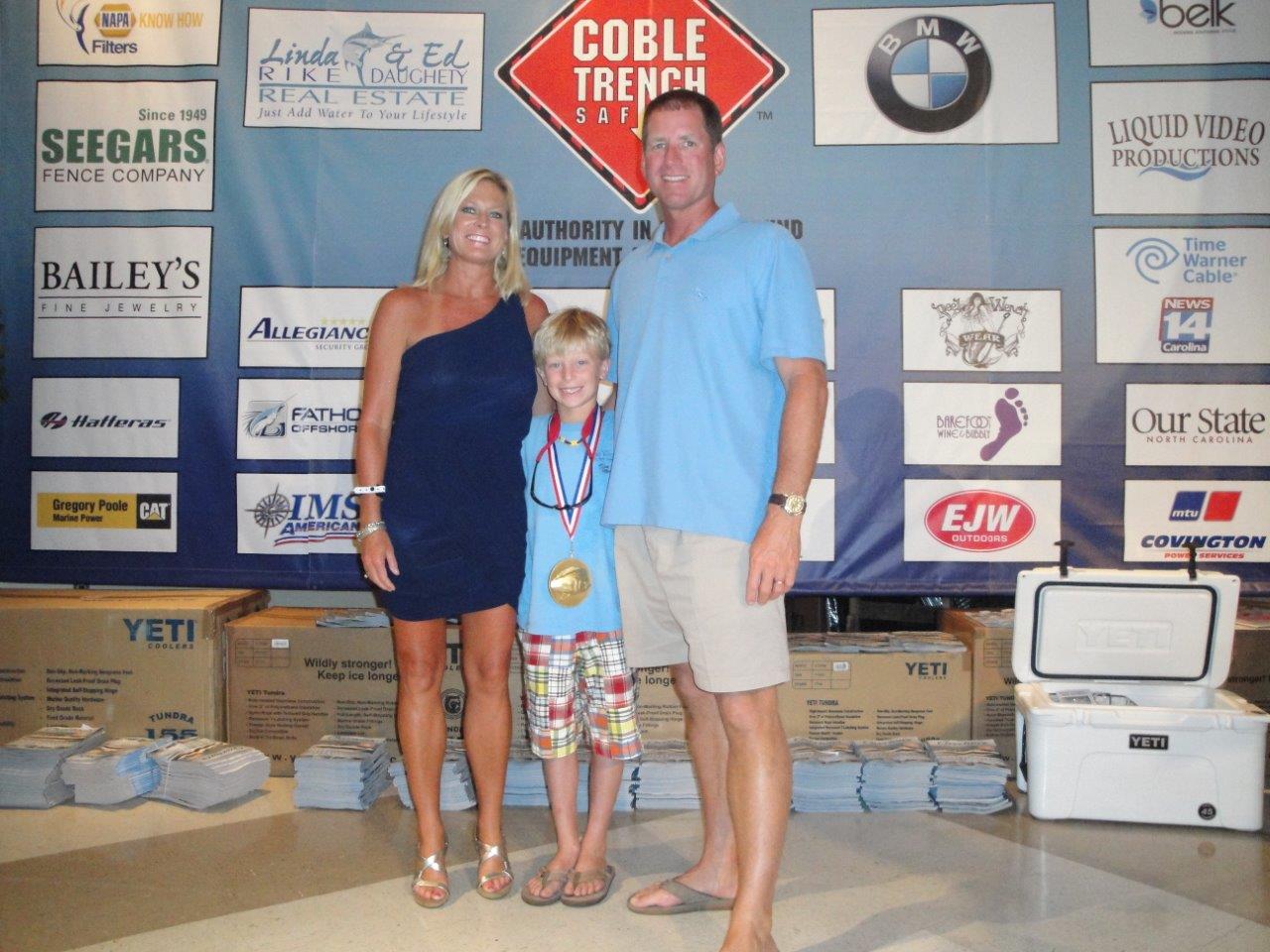 William's first Big Rock win at age 9: First Place Jr Angler Dolphin
A Family Affair at the Barta Billfish Classic
William Farrior placed 5th overall in a field of over 200 junior anglers during the 2017 Barta Boys & Girls Club Billfish Tournament (now known as Billfish Classic). The Farrior family and their Viking 55, Job Site also saw great success being awarded 2nd Place Amateur Boat and a 1st place overall tie – finishing in 3rd place on time, plus 1st place Lady Angler!