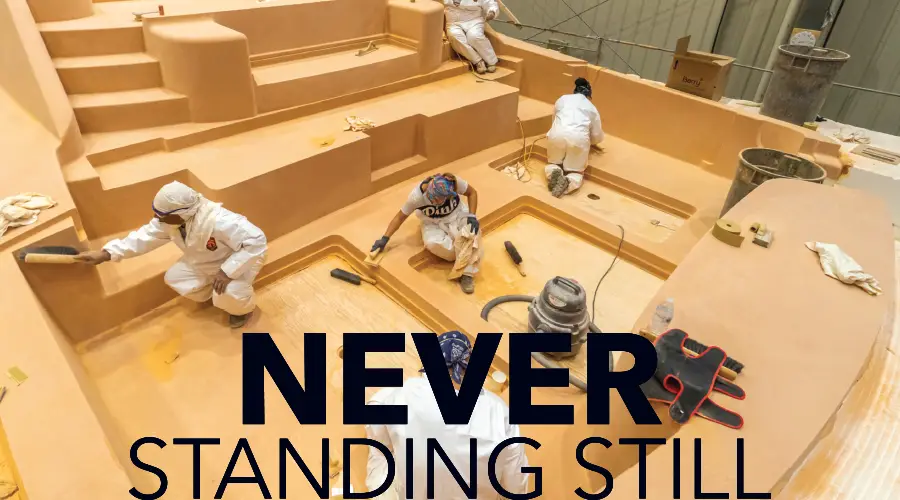 Viking & Valhalla Continue to Update and Release New Models Despite The Challenges
As the marine industry hunkers down into a long stretch of supply shortages for raw materials, components and skilled shipwrights, boat manufacturers maintain their focus on filling orders for dealers and customers. These builders' energy and focus are still directed at what matters, but unfortunately the current challenges have them tied up in chasing materials and deadlines rather than growing their businesses. However, for 58-year veteran manufacturers at Viking Yachts, weathering a storm is old hat—they're doing what they've always done—claw right through it.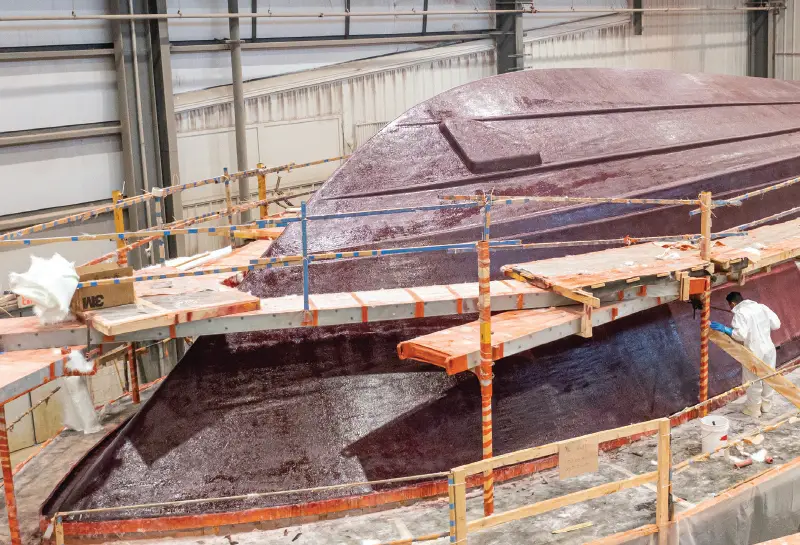 "Viking is relentless, and they never give up,"
observes Bluewater's Jud Black. "When things get tough, they work harder rather than backing down." Their full steam ahead mentality has worked well during prior market shake-ups, and it seems to be serving them well in the current circumstances. While other manufacturers are trying to simply catch up, the Viking and Valhalla brands have been busy developing and announcing a number of brand new models. The V-55 from Valhalla Boatworks is hot on the heels of the V-46, released just a year prior. Viking launched the new 64 Convertible not long after launching the 54 Convertible. The new 54 design and hull form also allowed Open, Sport Tower and Sport Coupe variants to be launched. And Viking's latest revolutionary yacht, the 90 Convertible, is now making its way through the assembly line to replace the 92C as Viking's new flagship.
"In today's world, most manufacturers are happy to just be building boats and fulfilling orders while working through the supply chain issues." says Black. Aside from flexing their in-house engineering and R&D department, Viking also owns and operates two impressive 5-axis routers. These modern marvels can create plugs for nearly any component for their boats, including the hull of the new 90C. Fortunately, Viking has the resources to put their time and effort into tackling supply chain issues while still being able to develop innovative new products for their customers. "Viking is not going to accept that the supply chain issues could slow them down," says Black.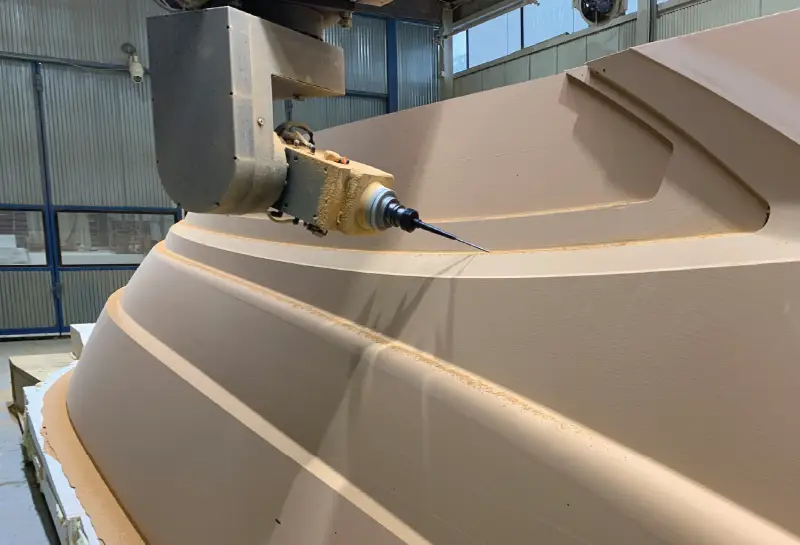 But how does Viking have resources to spare during an industry-wide shortage of skilled labor? Black explains, "Viking's pedigree is not just in the boats but in how they treat their employees—people want to work for Viking and Valhalla." It's not just the great benefits package or having a staffed health clinic onsite, it's the feeling of family and great worth that every team member experiences at Viking.
Since the beginning, Viking has understood that in order to produce a superior product, your employees must be well taken care of. And, with as much energy as they pour into their team of hundreds of shipwrights, they have that same focus and drive for their customers. Viking is extremely customer driven because Pat Healey and his sons, Sean and Justin, and other management engage their customers at the boat shows and out on the water. They hear what the customer wants, and they make tweaks all the time based on customer input.
The Valhalla Boatworks brand was born to satisfy the request of many customers for a premium center console with Viking's sportfish expertise and attention to detail. Viking has delivered above and beyond with their Valhalla lineup from 33 to 55 feet.
Even in this environment with most builders struggling to get parts and components, Viking continues to focus on their new product lineup. If you count variants available including enclosed bridge and sky bridge models, Viking is currently offering and building over thirty models, plus the five Valhalla models. Clearly, they have not slowed down one bit and you cannot argue with that success.